How to prepare Complete Guide to Abu Dhabi Shopping
Abu Dhabi Shopping Guide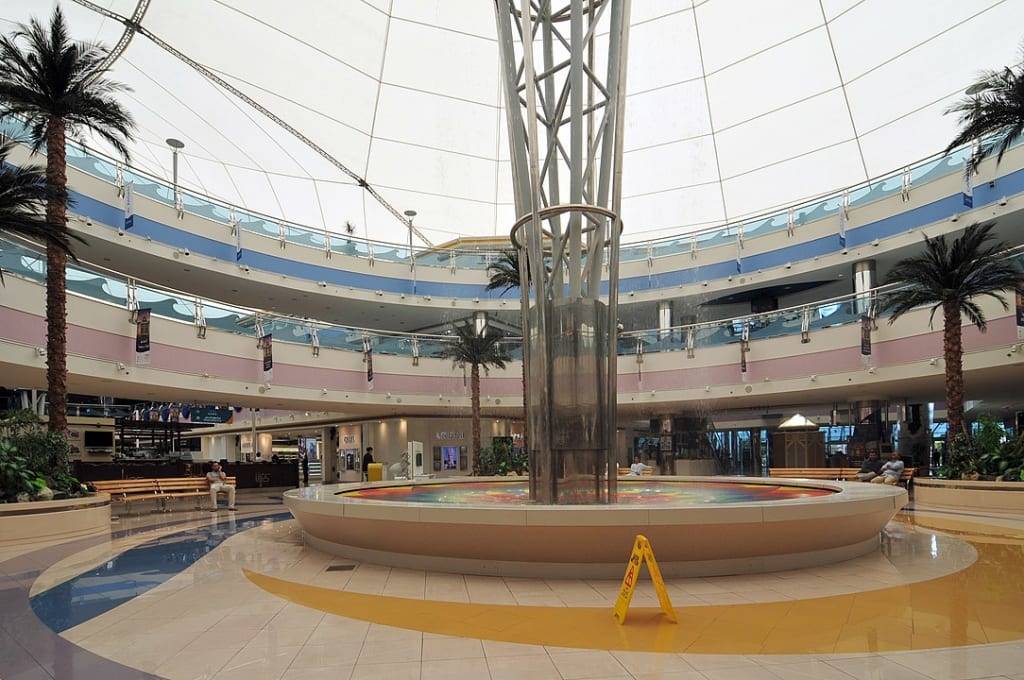 © Ralf Roletschek Ralf Roletschek creator QS:P170,Q15080600, 13-08-06-abu-dhabi-marina-mall-50, CC BY 3.0
A great shopping splurge in the UAE? Well, if that's what you are planning right now, you may take this as the complete guide for the same. Abu Dhabi is the perfect shopping destination for you by all means, and its new and all-inclusive shopping malls are sure to delight you with their offerings when you go. It's not just about the modern shopping malls there, but also about the traditional souks that have been there for thousands of years. 
Souks 
If you are wondering what shopping experience to hit first during your stay at Qasr Al Sarab Desert Resort by Anantara which is considered one of the best of all 5-star hotels in Abu Dhabi, the advice would be to start off with the traditional. Head to Al Mina Fruit and Vegetable Souk to explore a local shopping experience, and since there is also a fish souk located very close by, you may visit that too. Also, explore the Al Ain Souk (Old Souk as per what the locals say) to shop for almost everything you want. There are also some other souks such as the Carpet Souk (for carpets and rugs), Souk Al Bawadi (for gifts), and Souk Al Zafarana (a contemporary marketplace with everything) where your bargaining skills can take you a long way. If you are looking for gold, you should explore the Madinat Zayed Shopping & Gold Centre in the city. 
Abu Dhabi Mall 
Will you believe that Abu Dhabi Mall attracts over 4000 visitors per day? It really does, and that's fine proof to imagine how popular it is among the local and international community. It has stalls selling almost everything ranging from local sweets to perfumes that are of both big and small brands. 
World Trade Centre Mall 
This is relatively a new shopping mall in Abu Dhabi, and home to many popular international brands. The most special thing about this mall is that you can shop while also enjoying a bit of sunshine. Isn't that simply amazing? 
Marina Mall 
Need to know the best things about Marina Mall in Abu Dhabi? In addition to its 400 amazing shops, the mall is home to a bowling region, an indoor playground, and a cinema theatre. Not just that, it also has a revolving restaurant and a viewing platform to fully entertain visitors from all around the world. 
The Galleria 
Are you a fan of THE brands such as Pucci, Marc Jacobs, and Mulberry? When in Abu Dhabi, you can find all these brands under one roof, and that's nowhere else than The Galleria located on Al Marayah Island. The building itself is impressive, and to make your shopping experience even better, this spot has two great food courts with amazing food. 
Yas Mall 
If you don't have a clue as to where to go as soon as you land at the Abu Dhabi airport, keep in your mind that Yas Mall is just 10 minutes away from there. It's the second-largest shopping mall in the UAE, and it also houses several international brands including Calvin Klein and Mango. Cinemas, eateries, and even a rollercoaster restaurant are there to make your shopping experience even greater, and there are great photo hubs as well. The ever-famous Ferrari World is located right next to the mall, so you may explore that too on the same go. 
Nation Galleria 
Nation Galleria offers a sophisticated shopping experience and is located at the base of the Twin Towers. Some elegant restaurants, cafes, and boutique shops are available to add color to your shopping experience, and its stylish ambiance offers you some great picturesque settings as well. 
Reader insights
Be the first to share your insights about this piece.
Add your insights