How to plan an affordable Botswana safari
one of the most thrilling experiences awaits on a safari in Botswana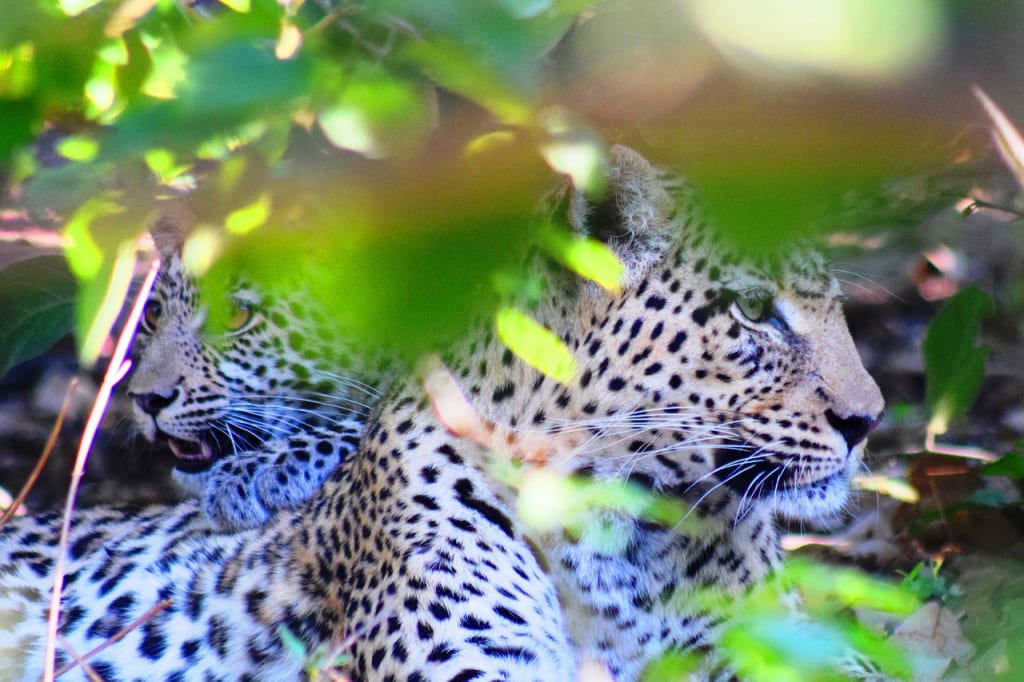 Leopard Cub Botswana|Image by BlueFarrar via needpix.com
When it comes to adventures in the wilds of southern Africa, one of the most thrilling experiences awaits on a safari in Botswana. However, such activities can cost a lot and those who are on a tight budget will need to be mindful. The good news is that you can indeed plan an affordable safari which will provide an unforgettable escapade.
Avoid Peak Season Travel
The peak season for travel to Botswana is from June to September. While this is a great time to visit, do keep in mind that rates and overall costs will be relatively higher as well. An alternative to consider is what is known as the shoulder season; this is a period characterised as one being in-between the peak and off-peak seasons. In Botswana, this would be around April and May as well as in October and November which are months just before and after the peak season.
Another option is travelling in the "green season" from January to March; this is a period in Africa characterised as being between or following the annual rains. While crowds will be fewer during these times, the rates and prices are likely to be less too.
Check for Special Offers
To attract visitors, certain camps and tour operators will provide some great deals that come with super savings. This is especially true if a particular camp has just opened and wants to draw in those looking for a safari experience.
Introductory offers and packages are well worth checking out and provide an ideal time to experience the best of a new camp before prices are raised later, once it is well-established. Of course, finding such deals may not be as easy as it sounds; spend some time searching online and short-list several options that you can compare before reaching a final decision.
Focus on Key Locations
Because Botswana is so vast and has many reserves for safaris, you can end up spending a lot on transport especially if it includes domestic flights. With that in mind, look to plan your safaris at a few key locations, preferably those that can be easily accessed without costing too much to get there.
One thing you can do is base yourself at accommodation that is within easy reach of nature reserves so as to conveniently travel back and forth. For example, those staying at hotels in Gaborone, Botswana can not only enjoy exploring the capital but also look forward to embarking on safaris from there; this includes visiting sites such as the Gaborone Game Reserve, a short drive from Avani Gaborone Resort & Casino, as well as the Mokolodi Nature Reserve.
Consider Non-luxury Experiences
If you love the great outdoors and being close to nature minus the modern luxuries, then you can consider more traditional lodges as part of your Botswana safari adventure. Such lodges may not offer amenities such as electricity or air conditioning but will provide authentic experiences that are likely to cost less too. Another option is a mobile safari which is not based in one particular place or permanent camp; instead, you will be taken on guided tours to select areas while getting to sleep in tents under the stars.
Look For Alternate Safaris
The typical safari consists of everything from 4x4 vehicles and luxury lodges which can be relatively expensive. But do remember there are other wildlife and nature experiences to be enjoyed here as well, which may not cost quite as much.
One example of an alternate experience would be to traverse the waterways of the Okavango Delta on a mokoro safari; a "moroko" is a kind of wooden canoe that is traditionally used for fishing or for transporting goods. It provides an ideal way in which to explore this enchanting area with its lagoons and islands as well as to spot various wildlife.