How to Plan a Vacation in the Maldives
An Alluring Holiday Destination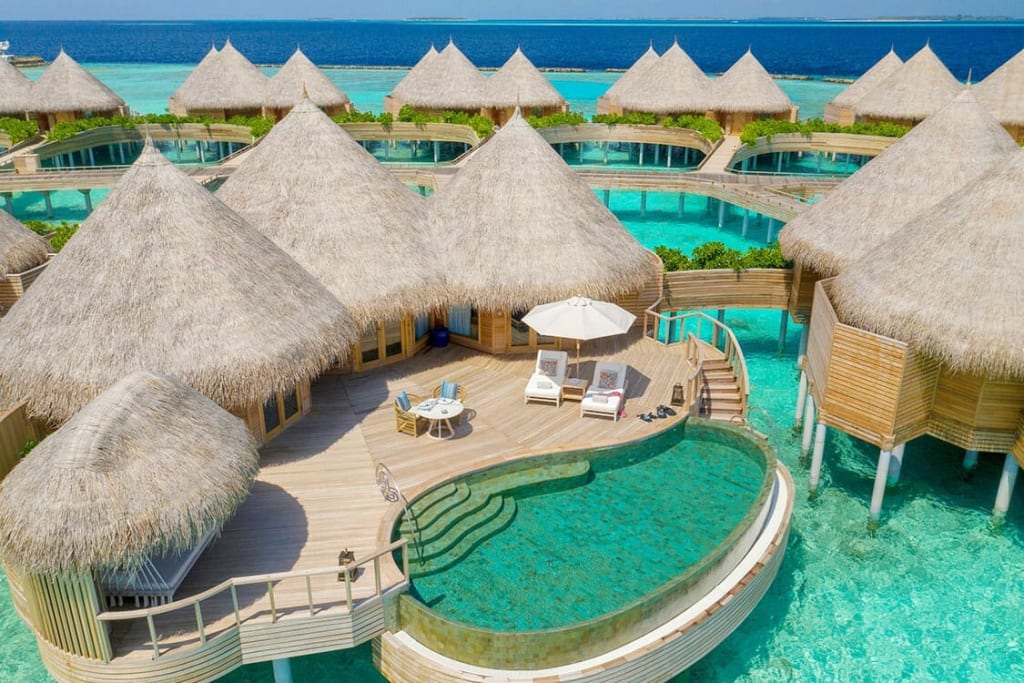 Image via The Nautilus Maldives
The exquisite Maldives will without doubt be counted amongst the world's most admired holiday destinations. It offers a host of attractions for the visitor, including spotless beaches, a sunny tropical climate, luxurious accommodations, amazing natural scenery, the opportunity to engage in water sports and more. However, to make the most of your visit, you must plan it out carefully. Provided below are some suggestions for planning your Maldives vacation.
Check your transfer options
Once you have arrived at the Maldives' international airport there will be three main possibilities when it comes to your transfer to your chosen resort. These would be a seaplane flight, domestic flight, speedboat transfer or possibly a combination of these. If you have a choice regarding such transfers, the most upscale option would be a seaplane transfer which will be an incredibly scenic experience; such transfers are a must for resorts located further away and the views are truly breathtaking. For island properties closer to the airport, relatively cheaper speedboat transfers are on offer. Your choice will naturally depend on your individual preferences and priorities.
Select your accommodation
There will be a range of accommodation options available, but an outstanding choice would be a private island luxury resort in Maldives with a laidback bohemian vibe offering exclusivity and privacy. You could stay at a tastefully appointed overwater or beach villa with everything you could desire for a luxurious sojourn on these islands. You are sure to appreciate a picturesque villa situated amidst a gleaming lagoon with your own infinity pool and sundeck. Available amenities could include private butler service, flatscreen TV with satellite channels and movies, air conditioning, free Wi-Fi and so on.
The resort location is also important and a destination like the Baa Atoll, a UNESCO Biosphere Reserve, is an ideal choice with plenty of unique experiences like snorkelling with manta rays. Additionally, ensure the property provides diverse dining options, spa and wellness rituals and organised excursions. An accommodation choice to consider that offers the features described above would be The Nautilus Maldives.
Pick your dining package
Although some resorts only offer all-inclusive meal packages, most Maldives resorts will offer several choices such as half-board, full-board and all-inclusive meal plans. Half-board will usually only include breakfast and dinner, whereas full board would cover all three main meals. On the other hand, an all-inclusive package would often entitle you to all three meals, snacks and a selection of drinks. You may also receive perks on certain activities and excursions at the resort. You are likely to find that an all-inclusive plan would enable you to save significantly when it comes to your final hotel bill.
Consider the time to visit
You will find that the Maldives experiences year-round pleasant tropical weather. However, there will be two distinct seasons on these islands; the dry season and the rainy season. The high season which would correspond to the dry season would be from December through February when the weather is optimal though rates are at their highest. An interesting compromise would be the shoulder season from March to April. On the other hand, even during the rainy / low season extending from May to November, you can still expect lots of sunshine as the showers will usually be intermittent and will not last long; rates will be at their cheapest at this time too.
Enjoy the things to do
You will find an array of interesting and enjoyable things to do in Maldives. Many visitors take the opportunity to go snorkelling and / or diving in the pleasant waters to admire the islands' undersea wonders and marine creatures. You are also sure to be captivated by a dolphin watching excursion or a sunset cruise. Some of the other water sports that you could engage in during your stay in the Maldives would be jet-skiing, windsurfing, stand-up paddleboarding, surfing, wakeboarding, flyboarding, banana boating and more.