How to Plan a Trip to Singapore
Plan a Trip to Singapore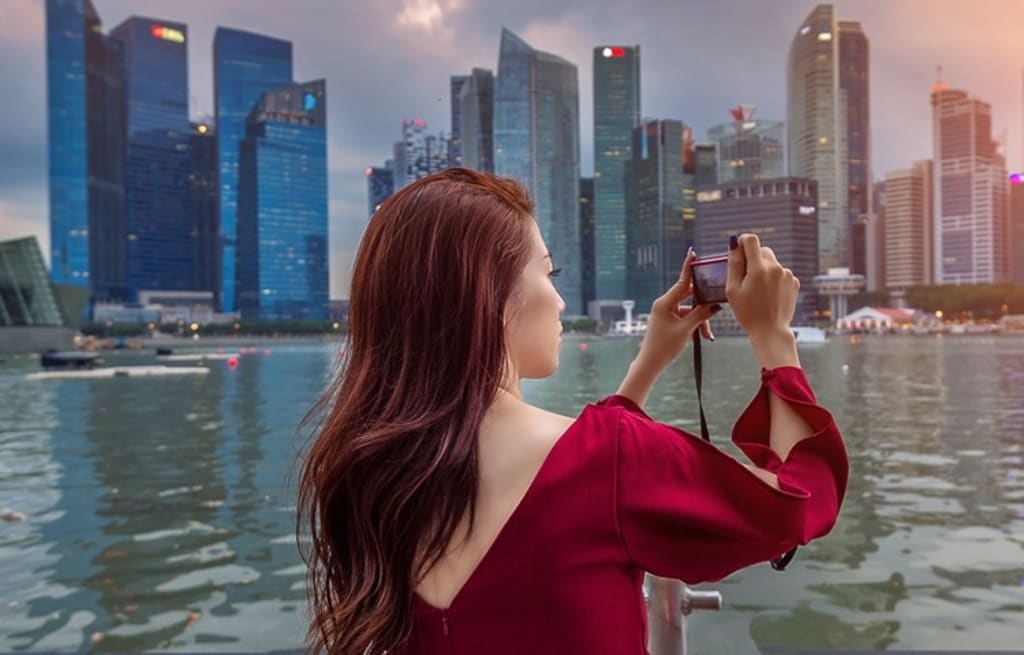 Image Credit: PARK ROYAL Serviced Suites Singapore
Visiting Singapore is most certainly an experience like no other. With massive innovation taking place over the past decades has placed this nation at the forefront of innovation and development across the globe. The governmental measures implemented to ensure that citizens have access to the best healthcare, education and recreation amenities has allowed the nation to flourish.
If you are planning a backpacking trip or a family vacation to this country, then you are in for a treat, but there will also be certain things to keep in mind when preparing for your journey!
Pick the best time to visit Singapore
Sometimes timing is the best way to ensure that your trip is successful and an enjoyable experience. This is mainly because based on the time of the year you chose to visit, the weather, expenses and availability of amenities need to be taken into account
Singapore is also, however, a spectacular place to visit because there is a lot of consistency to the above-mentioned factors all through the year. Given the nation's vicinity to the equator, you can expect a steady 27 degrees Celsius with steady rainfall from January to December with slight variations in the humidity.
Furthermore, it can be expected to be quite consistent in terms of pricing of hotels and other related venues in Singapore. A primary driver for this consistency is the fact that Singapore is an essential business hub in the region and therefore the demand for travel accommodation rarely falters. It should be noted that slight changes can be expected during the holiday season such as Christmas or New Year's celebrations.
Ultimately, you are unlikely to go wrong when picking a time to visit. The infrastructure also ensures that any form of activity can continue seamlessly barring a major disruption to social life.
What is your budget?
Despite what we mentioned earlier, there is something to keep in mind when visiting Singapore. While there is huge flexibility in terms of what you can enjoy during your stay, it should be understood that this country is relatively more expensive to visit than its neighbours. This should not, however, be misconstrued to mean that you cannot visit on a budget.
If you are travelling on a smaller budget then the least you should be able to spend would be around $50-60USD per day. This will cover a stay at a small hostel and provide you free reign at any of the hawker stalls that Singapore is known for as well as the public transit systems to help you get around.
When travelling with large groups, however, you should be prepared for larger daily expenditures. Particularly, if you are hoping to stay in any of the serviced apartments in Singapore such as the PARK ROYAL Serviced Suites Singapore.
Getting transport organized
One of the biggest indicators of Singapore's development has been the efficiency and effectivity of the nations public transport mechanism. While there are certainly many walking paths to explore the city as well as taxi services, the city's buses and MRT systems are perfect for a peaceful air-conditioned trip to each of your destinations.
Overall, it would be good to have a budget of about $20 if you are hoping to spend a few days and are expecting to use the MRT quite frequently as well.
Start your trip!
What better way to kickstart your trip than by visiting the ever-lush Botanic Gardens of Singapore? Renowned for its 158 years of history, it has been recognized as a UNESCO World Heritage Site. While it is free to roam around there is a specific portion of the garden, called the National Orchid Garden that will cost you about $5USD to enter but it is certainly one of the most spellbinding parts of the entire complex and is an experience that should not be missed out!