How to Plan a Maldives Cruise in 2021?
Travel Maldives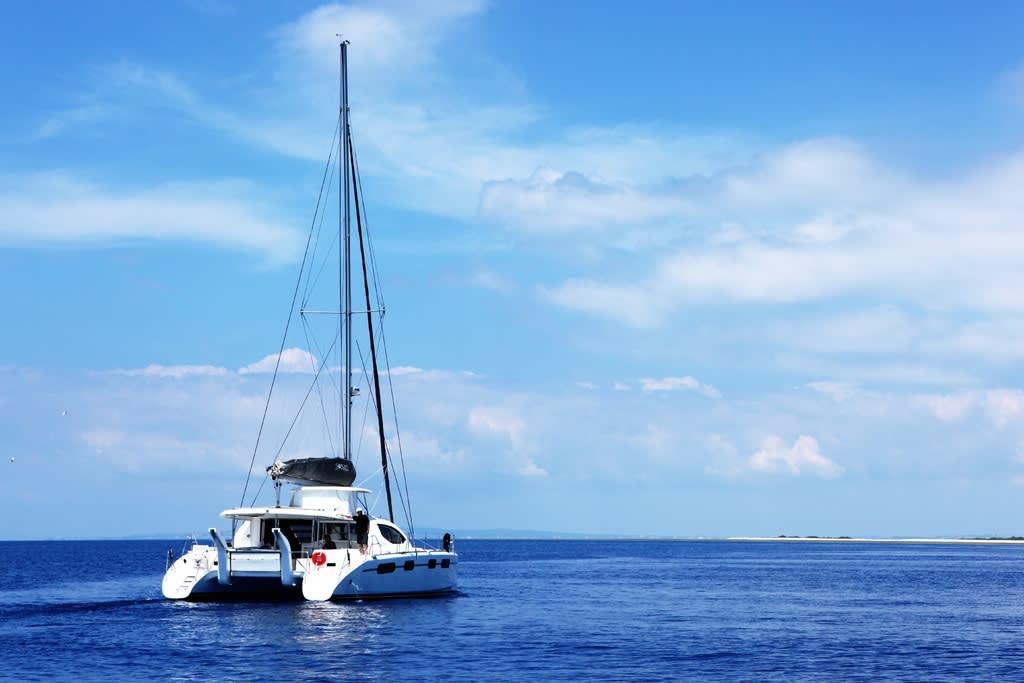 What if in 2021, you take the Maldives and spice up the experience to a whole new level? How about a cruise to the archipelago, where you swap the speedboat transfer to your resort with arriving at the islands in style, aboard a dazzling white ship? There's more to the excitement of course, which you can discover in this guide on how to plan a Maldives cruise in 2021.
1. Choosing The Perfect Duration For Your Maldives Cruise
Cruises to the Maldives should be around 5 days. While this time is more than enough for exploring the archipelago and all its treasures, it is also the safest period for one to spend aboard the vessel and not fall victim to any type of seasickness. Besides, as awesome as your cruise is going to be, you will want to transfer to your Maldives resort where those blissful overwater villas and powder-soft white sand beaches are waiting to soothe and cocoon you in the wonders of paradise. Many places like Kurumba Maldives are ideal to transfer out to once your cruise is done and you're ready to enjoy the traditional lures of the Maldives like snorkelling, diving, swimming and oodles of sunshine.
2. What Is The Best Time To Plan A Cruise To The Maldives?
The Maldives is a tropical nation and the islands only experience two seasons; the wet and dry season. November to April heralds the dry season and is also the height of tourist season, and the most popular time for cruises to the archipelago. During this time there's less humidity, the seas are calmer and it's easy to take on those excursions to the nearby islands from your cruise ship. Island hopping is a very popular activity in the Maldives, mostly due to its diversity; where you can go from picnics on isolated beaches to exploring the simple islanders' lifestyles on the local islands.
3. What Type Of Cruise To Choose?
You can choose from amongst 3 types of cruises. The classic tour where you sail to the Maldives from your home destination which is big cruises from international destinations, cruises boarded within the archipelago or catamaran cruises which are ideal once you settle into your Maldives luxury resort.
The big international cruises, will, of course, cost more, while a catamaran cruise, which can be pre-booked via your resort in the Maldives, is ideal for the popular island-hopping experience mentioned above.
Research and consider all the facts before you choose a cruise to the Maldives. Explore the various ports along the route, the type of attractions you wish to see and how much money you wish to spend on your cruise.
Look for package deals as they are great savers since you don't end up paying extra for drinks and other knick-knacks you indulge in along the way.
4. What To Pack For Your Maldives Cruise?
Once you have decided on the type of cruise you want to experience; its time to start packing for the cruise and the fabulous Maldives!
Pack your important travel documents, including your passport. Take along light cotton clothes, suitable for the tropical climate. Pack a chic dress, and pair of smart cotton pants for gents, to serve as formal wear when dining in the evenings. Add to this ensemble a pair of strappy sandals, and formal shoes for men. Since evenings can get cold a light jacket and or a shawl will come in handy.
Take along flip-flops, a hat to shade your head, sunglasses and lots of your favourite sunscreen lotion. Take along your camera and a swimsuit too. If you plan to spend a few days at a Maldives villa, take along a practical swimsuit suitable for all that swimming you will be indulging in. Remember to carry some extra cash for shopping, and excursions you will be indulging in during your cruise.
5. Plan To Relax On Your Maldives Cruise
More importantly, plan to relax on your cruise and on the islands. The Maldives is all about rejuvenating mind body and soul and the resorts there are well-equipped to help you do so. Book a wellness package aboard the cruise or visit one of the popular resort spas within the Maldives.