How to Plan a Luxury Getaway to Hunter Valley - The perfect getaway!
Hunter Valley, which is made up of various smaller subregions such as Lovedale, Pokolbin, and Wollombi, is a treasure that does tend to keep on giving.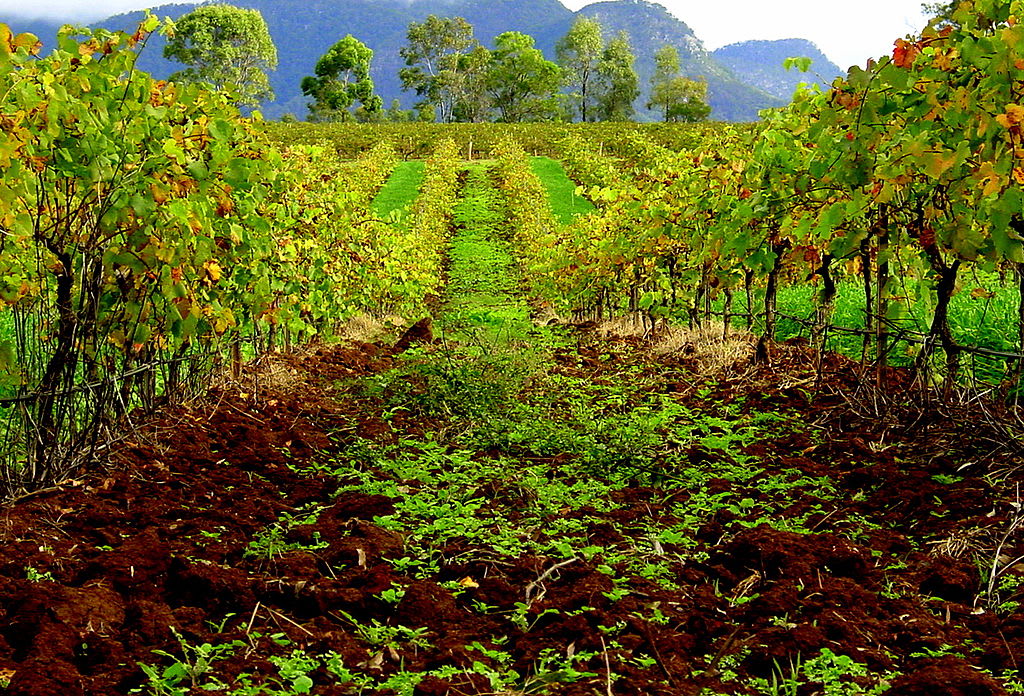 F Delventhal, Hunter Valley Means Vineyards, CC BY 2.0
Hunter Valley, which is made up of various smaller subregions such as Lovedale, Pokolbin, and Wollombi, is a treasure that does tend to keep on giving. Boutique vineyards, guided wine tours, drunken cycling routes, hip breweries, and cosy cellar doors abound, which is to be expected in the heart of over 180 years of winemaking history.
Explore the valley's top wineries and cellar doors
Many winemakers believe that the older the vine, the finer the wine. Did you know some of the wines in the Hunter Valley are more ancient than those found in France? It is only natural that you start from the beginning: at the Wilkinson with 360° vistas and a drink of their outstanding sparkling shiraz where you can immerse yourself in 150 years of winemaking heritage. Usher Tinkler, another of the region's creative wineries, encourages you to relax over a Nose to Tail semillon chardonnay mix and a cheese buffet with a side of exquisite views in a refurbished church with pews for seating.
On 2 wheels, ride across Hunter Valley
The ten-kilometre Hunter Valley Cycleway, which runs alongside Hermitage Road, is ideal for cycling from vineyard to antique and dairy store to cookery school. As you bike this designated cycleway through Misty Glen Wines and its four-legged welcome committee, Matilda Bay Brewhouse, and the smokey fragrances of Yellow Billy Restaurant, you will be delighted with the Broken Back Mountain Range that will serve as your background. It is also recommended to book accommodation at Hunter Valley hotels, which offer spectacular views. For this purpose, you can check out properties like Oaks Cypress Lakes Resort.
Take a Hot Air Balloon ride above the Valley
Soaring high well above Hunter Valley in a balloon is among the greatest ways to admire its gorgeous, bucolic vistas. The valley seems to be a mosaic of farmland and undulating, mist-cloaked hills dotted with eucalyptus trees from up above. Balloon rides are available from companies like Balloon Aloft and Beyond Ballooning departing in the early mornings. The greatest time to enjoy the tranquillity and witness kangaroos jumping over the fields is around sunrise. Finish your journey with a delectable gourmet brunch. Are you travelling with your partner? This is a lovely way to mark weddings or anniversaries. There are also family packages available, which include photographs and breakfast.
Cooking Classes or a Gourmet Meal
The Hunter Valley is definitely a foodie's paradise. Cheeses, chocolates, chutneys, grapes, olives, fragrant oils, and honey are just a few of the delights produced in this rich valley, which also houses some of the best restaurants in the country. In Pokolbin, prominent restaurants such as EXP, Muse Restaurant and Circa 1876 Restaurant, offer seasonal chef's sampling menus; eat fresh farm-to-fork fare at a rustic café in a historic home, or dine outside with vistas of kangaroos feeding at sunset. Attending a cooking class is yet another opportunity for foodies to get a taste of the great products available here.
Wollemi National Park kayaking
Wollemi National Park, approximately 100 km from Newcastle, is a World Heritage-listed wilderness of cliffs, gorges, and rushing rivers. Nature enthusiasts may relax with a picnic or kayak in the untamed waters of the Colo and Wollemi Rivers, which are surrounded by vast swaths of untouched wilderness. Ganguddy, sometimes known as Dunn's Swamp, is a fog swamp bounded by beehive-shaped rocky outcrops and is among the park's most popular attractions. On a supervised kayak trip, you may discover the park's Aboriginal heritage and distinctive animals while exploring this magnificent location. Some kayak trips include a brief trek as well. Kayak rentals are also offered for self-guided trips during peak visiting seasons.