How to pack for Penang
A Female Travellers List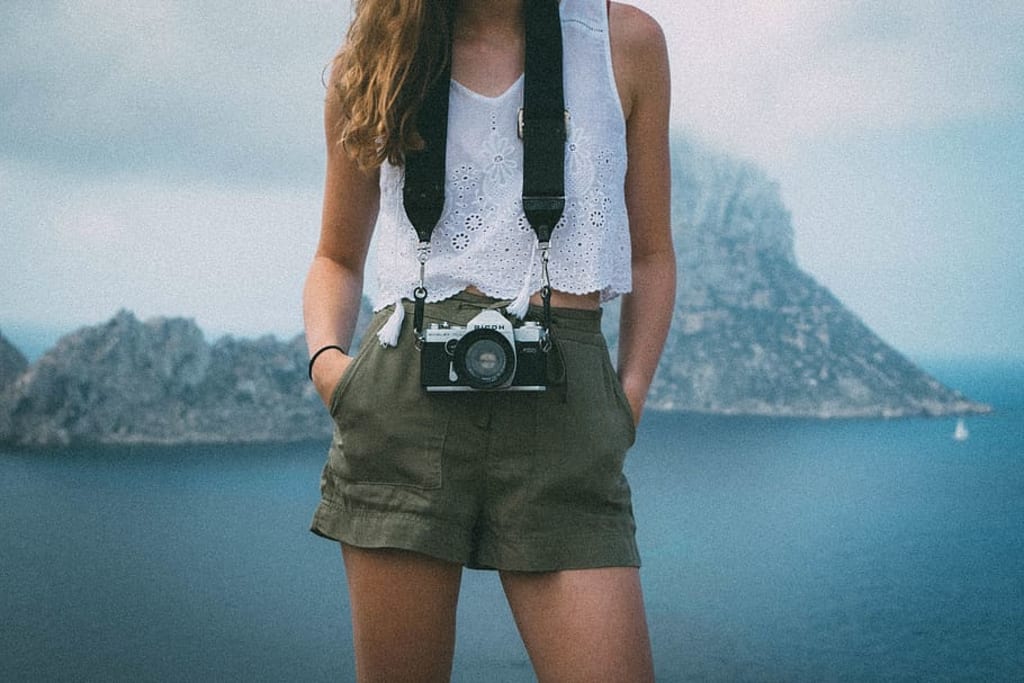 A woman can spend months travelling the Southeast Asian region dressed in comfortable attire – may it be a pair of shorts paired with a tank top or a colourful sarong topped with a nice blouse – anything works. However, when travelling to areas that are bound by cultural restrictions, you should respect them by dressing appropriately. Here are some suggestions on what to pack when you're travelling to Penang, Malaysia.
Pack modest clothing
In many countries in Southeast Asia, you can wear that favourite tank top of yours, paired with your favourite pair of shorts and flip flops, unless you're entering a temple. However, it's not the case in Penang, Malaysia, where you need to be dressed conservatively unless you're secluded in the comforts of your Penang hotel the likes of PARKROYAL Penang Resort. Malaysia is predominantly a Muslim country and it sets itself apart from the other countries of the South Asian region by adhering to strict dress codes. Nevertheless, in cities ebbed in modernity such as Kuala Lumpur, you wouldn't find the standards as strict as its suburbs, where you might get judgmental stares and unapproving glances from the local Malaysians if you wear anything that might expose your shoulders or knees. Make sure that you pack wisely with items of clothing that would come in handy for covering yourself. A sarong with pretty patterns or a scarf would always come to the rescue as they can be coaxed into whatever item of clothing you need at the time, having the ability to function as a long skirt or an overcoat. To explore the majestic Batu caves, it is a must for female travellers to cover themselves well to enter the cave site.
Opt for breathable fabrics and footwear
Like many other South Asian countries, Malaysia basks in tropical weather all year round, but due to its constant proximity to water, often, the climate tends to be quite humid. The humidity in Penang, Malaysia, can be rather oppressive, therefore, it is recommended that you opt for clothes made out of more breathable material such as cotton, rayon or linen. It can be tricky when you are trying to figure out how you can cover up with your existing wardrobe, but you should go for materials that absorb sweat. Dressing in breathable material would be extremely beneficial, especially if you're going on a jungle trek. If you don't consider jungle trekking or other similar activities that you might engage in Penang, sandals are probably the best option when it comes to footwear, especially for walking around or travelling for a shorter distance. A pair of sandals may also prove to be hassle-free when you are about to enter a mosque or any other sacred site in Penang as they can be slipped on and off without any effort on your part.
Carry-on bag plus zoom lens
If you are hoping to explore Penang extensively, you will need to travel constantly. You wouldn't want to juggle with heavy luggage when you're hoping for a relaxing vacation, would you? Therefore, the best option would be to pack light to avoid the hefty costs of transporting heavy luggage. Just a simple carry-on would help you to experience the best of Penang without problems associated with unnecessary luggage occupying a major part of your thoughts. While you're in Penang, chances are you might encounter a myriad of fascinating wildlife and endemic plant species that would spellbind you with their unique charm and beauty. It would be a shame to not be able to capture the amazing moments of the animals in their natural habitat or end up with blurry pictures taken from your phone. Therefore, a zoom lens is a must-have when you're visiting this mesmerising province in Malaysia.
Rain Gear
Planning to head over to Penang during November and throughout the winter season back home? Then you should invest in some quality rain gear to prep yourself up for the rainy season in this island. The wettest periods of Penang occur from April to May and from October through November. You might be caught up in a heavy downpour at the most unexpected moment and you surely don't want to be drenched while you're hoping to get some exploration done. Pack yourself a quality rain jacket, a poncho plus an umbrella and make sure you have these with you at all times even when the sky doesn't look overcast.