How to Meet Women While Travelling
The opportunity to travel is exciting for anyone, at any age.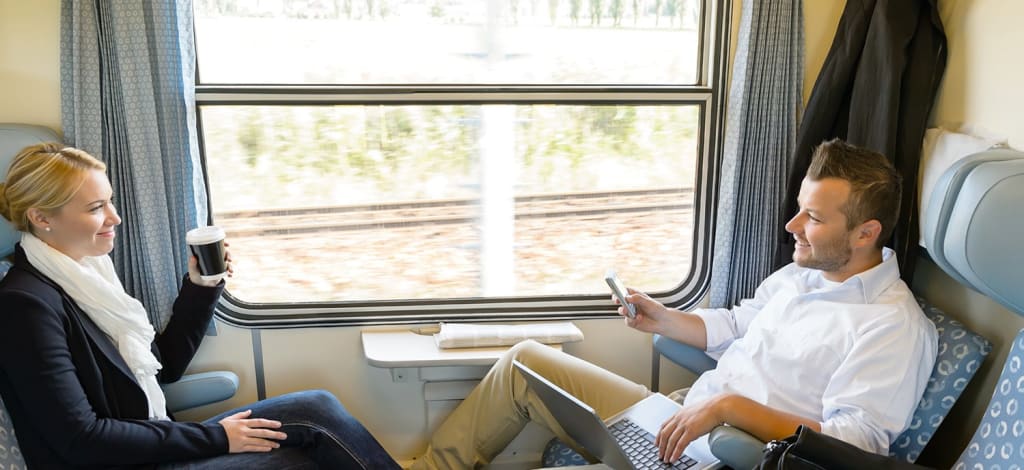 This is the chance to see new worlds, have new adventures, and, more importantly, meet new people. Being single pushes these boundaries a little further and the ability to say "yes" to opportunities can certainly get your heart racing. Being single whilst travelling doesn't mean you have to travel alone, on the contrary, the single perspective is thrilling, fun fuelled and full of adventure. Dating sites may well have been your friend over recent months and helped you to fine-tune your social skills and abilities with flirting techniques. But always remember these skills, techniques, and new found confidence can always be transferred throughout your holiday or travelling experiences. Here are the top tips on how to meet single women whilst travelling and share your good vibes.
Opportunities All Around
The moment you step out of your home the adventure starts but also does your platform to meet others. From the transfers to flights, accommodations, and excursions, your opportunities to meet women have burst open. Just by having a scan around, you can quite quickly see that there are like-minded women looking to board the same flight or get the same connection or waiting to check into the same accommodation as you. This is your chance to easily start up a friendly conversation. From the moment you start "travelling," there are women in the same boat as you, sometimes quite literally, desperately looking for that assurance that they are also not alone and looking for someone to share their experience with. For that specific moment in time, you both have a common interest, travelling in the same direction, choosing the same hostel, or even more vaguely you are in the same country. Get chatting! The environment has been softened because of this shared interest which gives you plenty of topics and ammunition to spark up a conversation, share your thoughts, and share your experiences.
Attractive Traveller
Quite simply put, if you are travelling you automatically are interesting, you immediately have a backstory of where you come from and why you chose to travel, etc. But also, so does the woman next to you. "Tell me about where you are from", "What destination is next on your list?", "What do you hope to get out of travelling?" are all open questions that will most certainly have an answer that will spark a conversation. You have a plan, you have adventures to undertake, and boxes to tick, and this makes you interesting and attractive to others. People who travel alone or in groups, single or in a relationship are all there for same reasons to have a good time and to share amazing experiences. Women are interested in conversation, having a good time, and learning about what could possibly be next for them. Your ability and confidence to hold these types of conversations with women will be an attractive trait that women travelling in the same direction as you will want to be part of.
Embracing the fact that you're from a different country from them, your journey to get here was different, your reasons why are different, all of this makes you different! This is the perfect platform to speak to women, and I don't just mean travellers or tourists. Local ladies are also interested in meeting attractive well-travelled guys too, you know!
Talk it up.
We have established opportunities are all around day and night to meet single women. Not just waiting for your next night out, that's what single people do! We have also established that you're attractive and different, and given traveller status, you already have plenty of topics and questions to strike up a conversation with a local lady or fellow traveller. You quite literally have all the tools you need to talk your way into building rapport and relationships with any women you choose during your travelling experience. Talking to others, meeting new people, and inviting or being invited into other people's experiences is exactly what you are here to do. The art of conversation is powerful and with all the ammo you need to discuss the different cultures, the food, the accents, the heat, the beaches, and so forth you can meet women with confidence. You're not supposed to travel in silence, speak to both men and women and build up your network of contacts and confidence. Transforming your confidence and feeling it build over the length of your journey is exciting in itself, all of which improves your social status and makes you more appealing.
solo travel