How to learn to dive
A Maldivian experience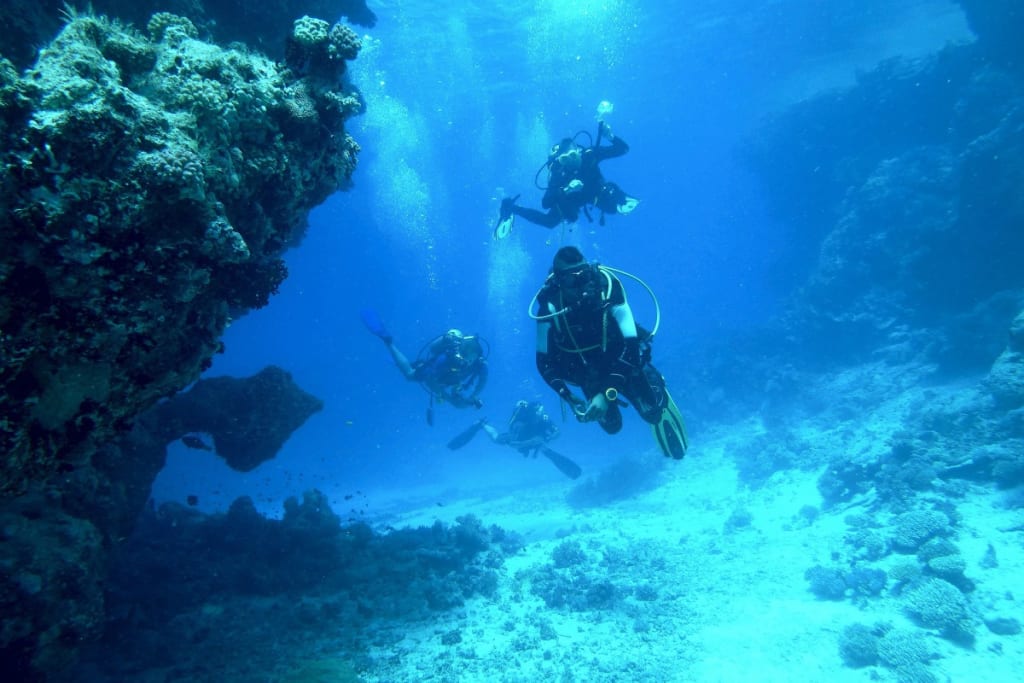 Image via Pxhere
The Maldives situated in the Indian Ocean is an excellent diving destination. It is surrounded by the deep blue ocean, has excellent weather all year round, and is home to a range of diving schools. If you are planning a visit to the Maldives, learning to dive is one thing you can check off your to-do list.
Understand your level of expertise
Diving is an activity that requires a certain level of expertise. Some people pick it up quite fast, while others need longer to fully master it. Your ability to learn diving fast will have a lot to do with how good you are in the water in general. If you are someone who already can swim and is quite comfortable in the water, learning to dive will probably be a pretty easy task for you. However, if you are scared of or generally uncomfortable in the water, you may need a little longer to get a hang of it. It is important to talk to an instructor and map your level of expertise by putting down the skills that you currently have.
Ease into it
Diving is something that you have to take slow and steady. The start or the first part of the learning curve may take some time to develop, but once you know how to do it, you can progress through the motions quite quickly. So don't be pressured to do everything, all at once. Instead, take things one step at a time. You may only master one-half of diving during your first trip to Milaidhoo Island Maldives. However, your next time here, you can get better and keep going that way. The best way to east into diving is to first start with snorkeling. Among the Maldives' things to do, snorkeling is at the forefront. It is a highly enjoyable activity that you can indulge in with little to no training. But, spending time snorkeling can eventually make you more comfortable underwater and make the transition to diving all the easier. The same principle applies when choosing a location to go on your first dive. You must choose a location that is safe and calm so that you can focus on learning the skills you need. The Maldives has a range of easy dive locations that have an abundance of marine life that you can enjoy.
Choose the right person to help you
If you are new to diving, it is important to have a good instructor and guide. This will determine how much you enjoy the activity and also how easily you pick it up. There are a decent number of reputed diving schools in the Maldives that you can choose from. Some are internationally acclaimed, while others are local but are quite professional. Talk to your resort manager or a local you know and pick an instructor with who you are comfortable working.
Pick the right time of the year
Diving is most fun when the water is calm and clear. This enables you to get more visibility, see more of the ocean floor, and have an overall good experience. While diving happens during all seasons in the Maldives, it is best during the non-monsoon period. With a bright and clear sky comes clear water which is ideal for a first-timer. Even in this season, some days are better than others. Your instructor will be able to advise on the best days and times for diving. If you are planning a short trip, make sure you get in touch with them before landing in the Maldives to plan your experience better.