How to Get Around Oman
A Place Where Adventure Meets Tradition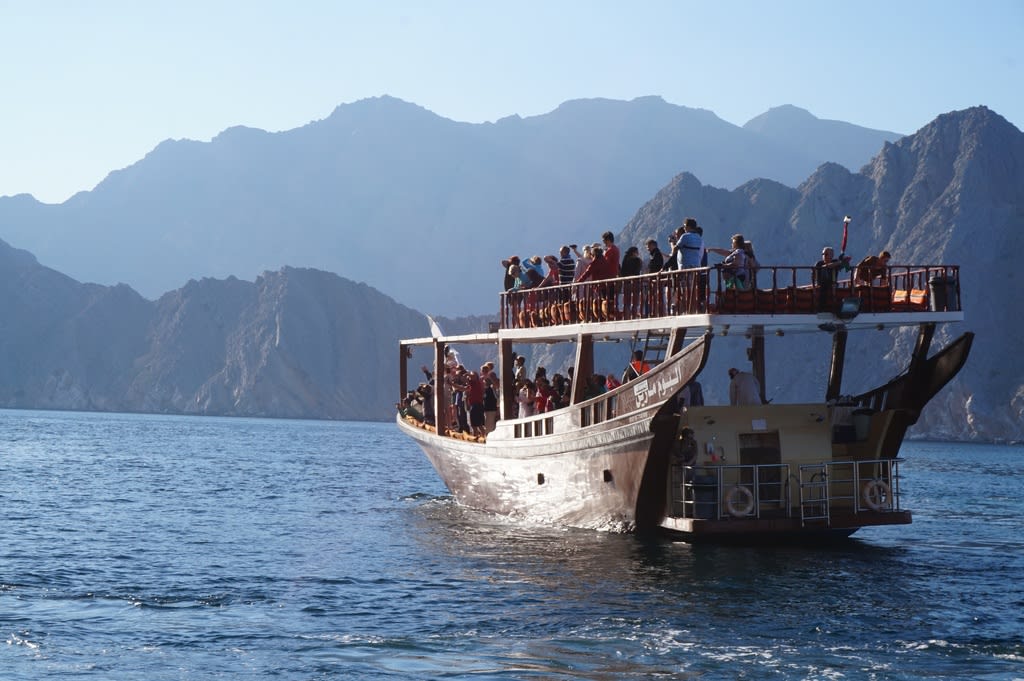 Photo by form PxHere
Officially known as the Sultanate of Oman, Oman is a country in the Arabian Peninsula. Its strategic location has played a major role in its history as well as its current reputation as a tourist destination and a trade hub. If you are planning to visit this beautiful country on your next holiday, this guide will help you understand the transportation system as well as give you some insights into the attractions of the country.
Travelling in Oman
Travelling in Oman is relatively easy, thanks to its full-fledged transportation network. From buses and taxis to planes and ferries, there are several ways you can get around the country.
The country is also home to a number of attractions, which you will know about later in this article, and a diverse array of accommodation options, including places like Avani Muscat Hotel. If you decide that navigating the public transportation system is too much of a challenge for you, you can, of course, get your hotel to arrange transportation for you. Alternatively, you can work with a tour guide who would be happy to show you around.
By Taxi
Taxis are a convenient way to get around in Oman, especially in the cities. Most taxis are metered, but you should always agree on a fare before starting your journey. Know that taxis can be more expensive compared to other modes of transportation, but they offer the convenience of door-to-door service.
Car Rentals
Renting a car is a popular option for getting around in Oman. The roads are well-maintained and remember that driving is on the right side of the road. To rent a car in Oman, you need to have an international driving permit. Car rental services are abundant; you will find plenty of rental agencies at the airport and major cities.
By Bus
If you are looking for an economical way to get around Oman, buses and microbuses are your best option. The national bus company, Mwasalat, operates routes between major cities and towns. Microbuses, or 'Baiza buses', are smaller buses that operate on routes not served by the larger buses. You can flag these down anywhere along the route.
By Plane
If you want to travel long distances, flying can be a great option. Oman Air, the national airline, operates domestic flights between Muscat, Salalah, and other regional airports. Keep in mind that while flying can save time, it is not the most economical option.
By Ferry
Oman has a well-developed ferry network operated by the National Ferries Company (NFC). The ferries are a great way to travel between the mainland and the outlying islands, as well as along the coastline. These ferries are modern and comfortable, and some ferries even offer you the option of travelling with your vehicle.
Attractions in Oman
Oman, a country loved by tourists, offers a wealth of attractions. Places to visit in Muscat are aplenty, and there are also plenty of fascinating places to explore in the more remote regions of Oman. Here are some of the attractions that should be included in your travel itinerary.
Muscat: The capital city is a must-visit for anyone traveling to Oman. Here you can explore the Sultan Qaboos Grand Mosque, the Royal Opera House, and the bustling Mutrah Souq.
Nizwa: Known as the 'Pearl of Islam', Nizwa is home to the magnificent Nizwa Fort and a lively souq where you can shop for traditional Omani handicrafts.
Wahiba Sands: This is a vast desert region where you can experience a thrilling dune-bashing adventure or spend a night under the stars in a desert camp.
Salalah: Located in the south of Oman, Salalah is famous for its lush green landscapes during the monsoon season and its beautiful beaches.
Jebel Shams: The highest mountain in Oman, Jebel Shams offers stunning panoramic views and is a great spot for hiking and camping.
Reader insights
Be the first to share your insights about this piece.
Add your insights