How to Get Around In Saigon
Getting Around Ho Chi Minh City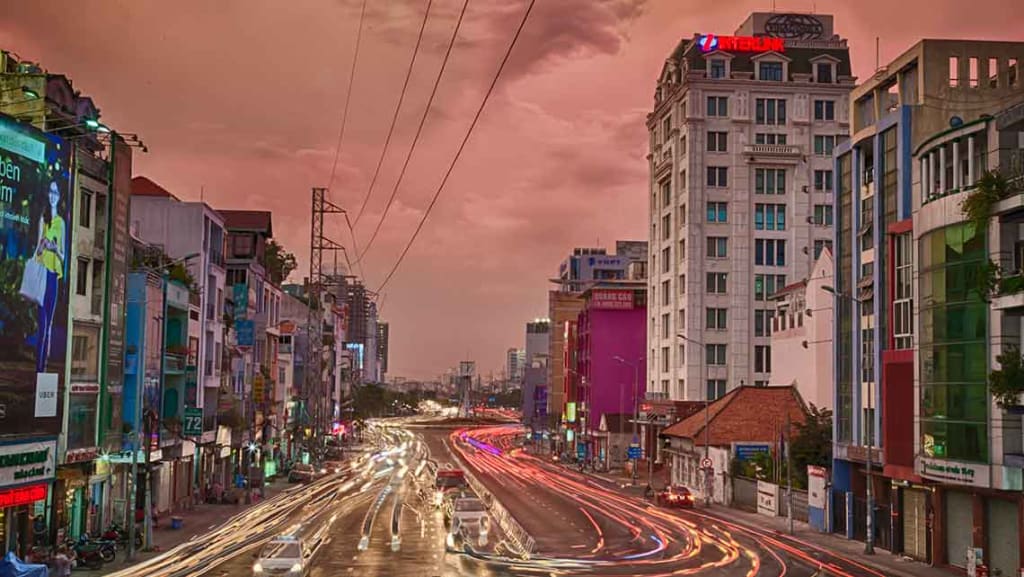 Image Credit:PARKROYAL Saigon
If you are visiting Ho Chi Minh City then you'll need to know that it occupies quite a large area of land and is divided into 24 districts for easy reference. Districts 1 to 5 have most of the activities that tourists would want to experience while the rest is slow-paced. Getting around the city is easy once you've done your research. Here's a brief guide as to what modes of transport to use.
Xe Om – the motorcycle taxis
This is a unique way to travel in Ho Chi Minh City and is certainly an experience to be cherished. Weaving through traffic-filled roads will be thrilling, but thankfully your driver will be well experienced so there is nothing to fear. The drivers often find it helpful when you hand signal at a turn-off or look out for traffic.
It is an inexpensive way to get about the city with prices ranging between VND 10,000 and 15,000, you could even try bargaining if you are good enough at it. Booking a Xe Om for an hour is also an option for just VND 25,000 per hour. This way you can explore more in a short amount of time for a good price. You will be given a helmet for safety and remember to keep your knees inside. This is a fast and convenient method of travel. The only downside would be that locals don't speak English very well.
Cyclo
This is a diminishing method of travel in Vietnam but is also quite authentic and is the ride looked forward to by all tourists visiting here. You can travel between attractions or short distances. You can even book a cyclo for the day, but this isn't recommended with the traffic that keeps building. To rent a cyclo hourly would cost VND 20,000 per hour and is a memorable experience for travellers.
Buses
This is yet another mode of travel that's easily accessible. You can distinguish them easily with their green and white exteriors. The buses are airconditioned and fitted with comfortable seating. They travel to every part of the city with fares starting as low as VND 300.
The important bus terminals in the city are Mien Dong Station, Cholon Station and Ben Thanh Station. You can get a free map of the bus routes from Ben Thanh Station.
Travelling by taxi
As in any part of the world, taking a taxi to your destination is the easiest way to travel in Ho Chi Minh City as well. If you are staying at one of the Ho Chi Minh City hotels, then just ask the front desk if it's possible for them to get you a taxi for the day. If you need to take one from one of the attractions, you can hail a taxi from the road or book one online from the apps available.
Mostly, the taxis are hard to miss as they will be parked outside popular tourist attractions, major hotels like PARKROYAL Saigon and close to malls and restaurants. They are easy to come by at any time of the day with no hassle at all. However, make sure that meters are on throughout the journey. Taxi prices range from VND 10,000 to VND 15,000. Every extra kilometre is charged VND 6,000.
If you are travelling in district 1, you can get to any place for less than VND 80,000 for sure. Since taxi scams are pretty common here, it's better to opt for well-known companies like Vinasun and Mai Linh Taxi. Also, download one of the many apps available to track distance and rates.
Reader insights
Be the first to share your insights about this piece.
Add your insights