How to experience the best of Maldives in a day
Ways by which to while away the hours in the tropics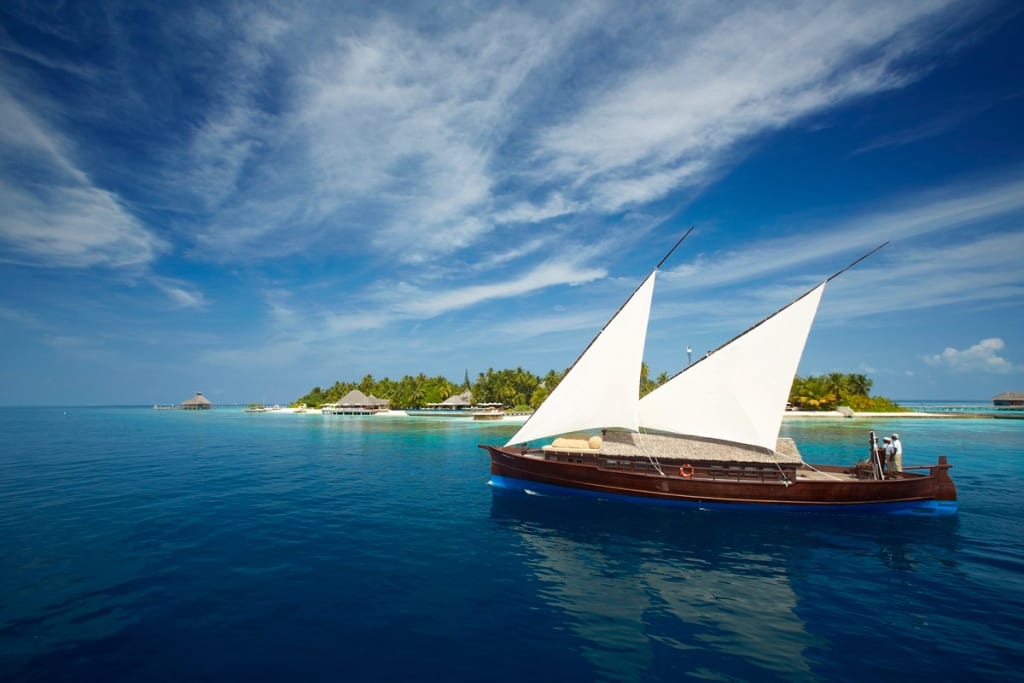 Made up of paradisiacal settings that take on varying forms and hues, the Maldives is simply said; breathtaking at best and a rewarding journey that one must embark upon. From stunning water bungalows & villa stays, sun-drenched beaches to an array of outdoor leisure activities; these pleasing isles are a dream come true for the go-getter of today. Thus, for those thinking of heading over to the country, it is best to take note of the following pastimes that can be fitted into a day's stay.
Unwind in a hammock
No sooner you have been roused to the sound of the ocean and have tucked into a hearty breakfast, a good way to commence your day's activities would be to jump into a hammock on a white powdery stretch of the beach whilst being surrounded by turquoise seas. On the flip side, should you want to work on that much looked forward to tan, then here's that chance! Better yet - take your favourite book along with you as well.
Stay in a water villa or bungalow
The accommodation comes off as one of the finest of selling points in this part of the world with holidaymakers from various regions attracted to what the Maldives represents. As an example, retiring to your very own and comfy water villa perched just above the surface will leave you feeling inspired and rejuvenated beyond your wildest dreams. These abodes are replete with the finest of amenities with the luxury to wake up to or fall asleep with images of lagoons and tinges of greenery circling in your mind.
Invest time and energy snorkelling
The ocean floor in the Maldives is a treasure trove of unimaginable wonder and appeal that ought to be explored at one's own leisure. For starters, the waters are crystal clear and in turn, pave the way for a delightful escape amidst schools of colourful reef fish, a wide range of other marine mammals including dolphins, turtles and rays and stunning coral stretches that at times would seem to go on for miles. Considered an excellent way to settle into your holiday in the Maldives, a snorkelling trip can be easily scheduled after having consulted with your chosen form of lodging on the availability of same and what requirements a prospective snorkeler would need to possess.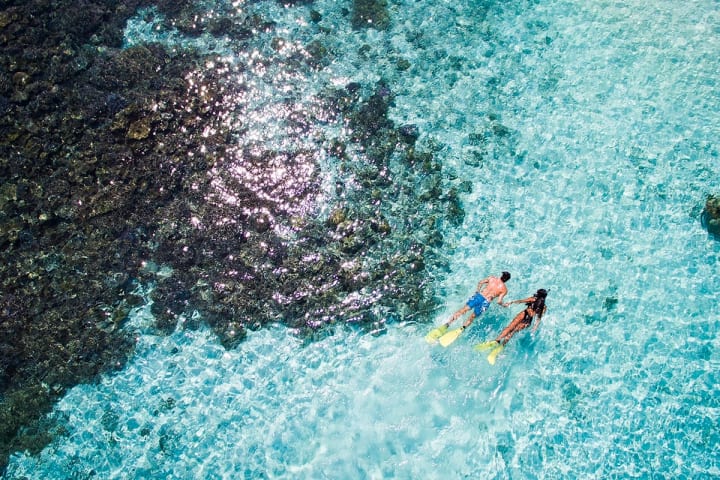 Sail the traditional way
What is meant by this is that enjoying a peaceful yet thrilling dhoni cruise in these waters is a popular pastime that must be had at least once before your time here draws to a close. One might either drift to a nearby remote islet or head out into open water where the sublime scenery of the Indian Ocean will entice you into lingering longer than you ever expected. Choose to have breakfast with your special someone or go on a sunset cruise when you decide to stay at one of the Maldives island resorts which features this activity much like Huvafen Fushi Maldives does.
Give yourself over to therapeutic healing
A spa outing in the Maldives is made up of awe-inspiring vistas, inviting treatment rooms (should this be the need), tried and tested healing methods, pungent herbal oils & other naturally-sourced treatments. What's more? An on-site practitioner will see to it that every guest is well taken care of with a well-thought-out treatment plan mapped out from the very outset itself. Thus, for complete relaxation and to guarantee a deeper connection with one's own senses, look to the warm and welcoming arms of a spa therapy session that will more or less lull you into a state of unsurpassed bliss.