How to Experience the best of Maldives
Things to do in Maldives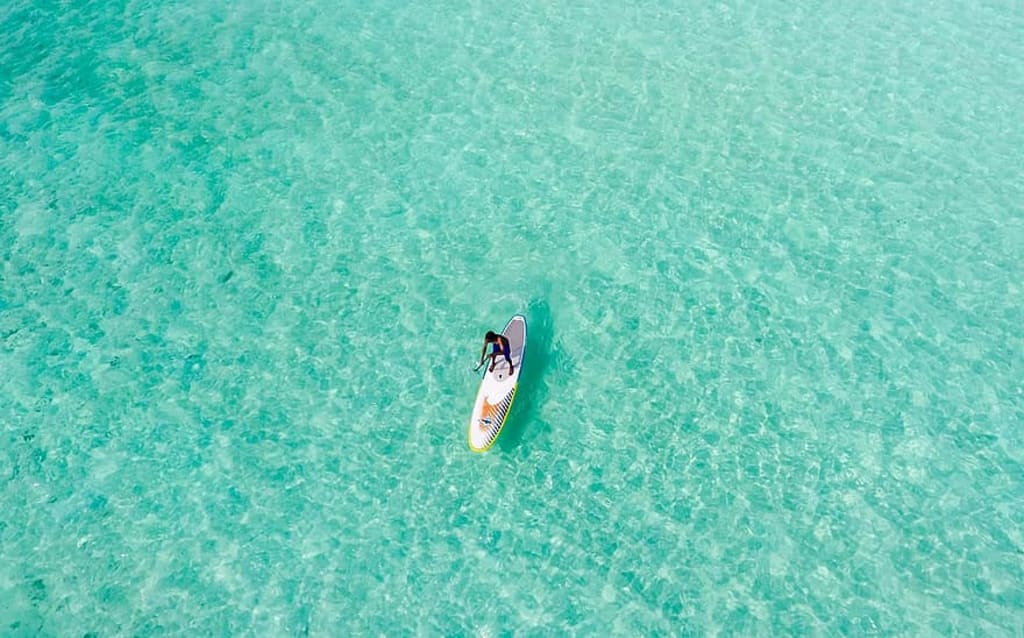 While it may be cliché to call the Maldives a tropical paradise, those that have been here are bound to whole-heartedly agree that it lives up to this title! Of course, to truly enjoy what it has to offer, some proper planning is required; from island getaways to underwater adventures there is much to experience. Here is a guide to help you enjoy an unforgettable holiday to this enchanting nation.
Escape to a Private Island Resort
Consider staying at one of the resorts in Maldives that is located on a private island. This will offer beachside seclusion and a chance to soak up the coastal beauty and serenity away from crowds. You will find all that you need and most of the best experiences on these small islands; apart from luxurious accommodation, there are plenty of activities and dining venues too. Remember to check official hotel or resort websites for flexible booking options and special packages which feature savings and exclusive benefits.
Stay Beside the Beach or Ocean
The great thing about getting away to a private island is that you can awake to the sight of sun-kissed shores or slumber to the serenades of the sea. On your holiday, you can choose to reside at a beach bungalow with a pool beside the sand. Of course, for a truly unique experience, look to stay at a lagoon or ocean bungalow built right above the water; apart from direct lagoon access, some will also feature a freshwater plunge pool, private deck and an oversized jet-tub bath for the ultimate relaxation.
Indulge in Wellness Experiences
One of the best things about taking a holiday here is the chance to find true rejuvenation and balance for mind, body and soul. The island setting, ocean tranquillity and range of holistic treatments at resort spas combine to offer a wellness retreat like no other. Each property will offer something different to experience be it at overwater pavilions or the world's first underwater spa found at Huvafen Fushi Maldives. From traditional to western therapies, one can enjoy both individual and couples' treatments along with yoga and meditation too.
Enjoy Exciting Water Sports
If you are looking for both underwater exploration and adrenaline-pumping thrills, then get ready for some action-packed water sports in Maldives! Island resorts will provide a wealth of options including snorkelling and diving; see if the property offers PADI certified training and excursions to dive sites as well as guided snorkelling even at night. Need more exhilarating activities? Well, you can also look forward to jet-skiing, water-skiing, fun tube rides, wakeboarding, parasailing, kitesurfing, Seabob adventures, kayaking, stand-up paddleboarding and more!
Head Off on Excursions
There is much to see and do away from the resort islands as well on some truly rewarding excursions in Maldives. One option would be to take a dolphin cruise to spot these marine mammals as they swim and sometimes play in the ocean. You could also head out to sea on a big game fishing excursion or try some sunset fishing and have your catch prepared for dinner too! Some resorts will offer private yacht charters so you can visit another atoll or local islands and discover traditional Maldivian culture.
Experience Distinctive Dining
When it comes to finding restaurants in Maldives, you won't have to go far; each resort will usually have many dining venues with varying menus so you can look forward to a different culinary adventure each night! Of course, you will also get more unique or special experiences as well; depending on the property you can enjoy romantic beachside dining, sample fine wines at an underground wine cellar, have lunch on a secluded sandbank and savour meals aboard a dhoni (traditional boat).