How to do kayaking as a beginner
Tips for Beginners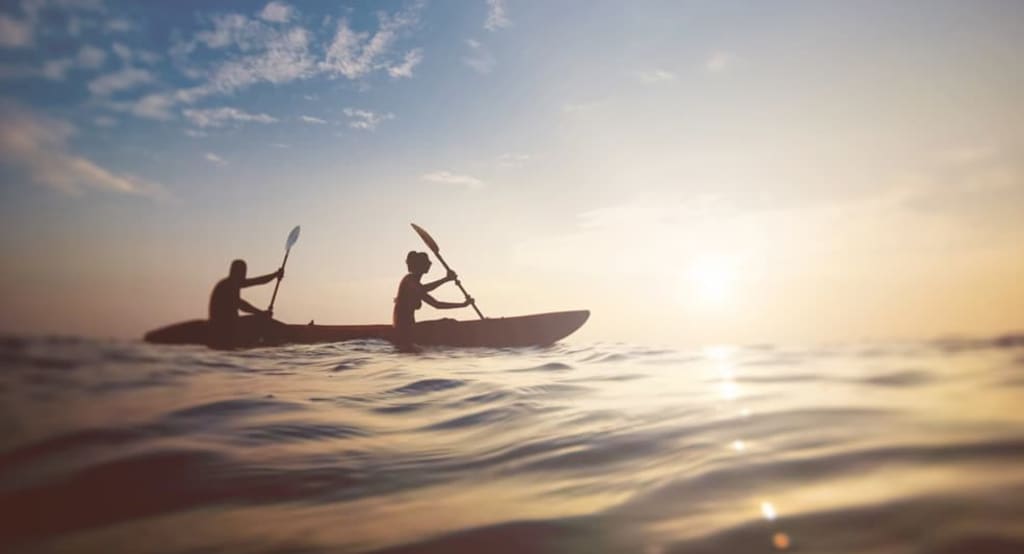 Image Credit: Anantara Quy Nhon Villas
Kayaking is a popular aquatic activity at many tourist destinations around the world including Vietnam. For those who like to spend time out on the water, but not necessarily diving into it, this is an ideal sport. Whether you're looking to go onto mastering whitewater kayaking, flatwater kayaking, or even sea kayaking, here are a few pointers to help you get started on the road to becoming a seasoned kayaker.
Where to Kayak?
As a beginner, it's important to choose a kayaking spot for your first time that'll make it a positive and memorable experience for you. Vietnam offers many such spots. However, if you want to have a hassle-free time, it's best to book a kayaking session or excursion through the resort in which you're staying. For example, since kayaking is among the many popular things to do in Quy Nhon – a top tourist destination – resorts there, such as Anantara Quy Nhon Villas offer their guests the chance to book a scenic kayaking excursion along the beautiful coastline. And if you want to make a proper adventure out of it, you can even kayak to small islands off the coast and enjoy a picnic for your trouble. A kayaking experience such as this is sure to leave a lasting impression on you, which might serve as an incentive in the future to stick with the sport until you master it.
Learn from the Pros
Before you set off on your holiday, see if you can spare some time to sign yourself up for a starter course on kayaking. It's always good to learn your basics from the pros to ensure that you have a solid foundation and don't pick up any bad habits, which may be hard to shake off later. With good fundamentals, your journey on the path to becoming a kayaking master is sure to be a shorter and more satisfying one. Some of the things that you should learn include how to sit correctly in a kayak and use the paddles to move forward, turn around, and break when you need to.
If you can't find kayaking lessons close to you or simply don't have the time for them before you leave on holiday, then see if you can sign up for some classes at your resort. Several resorts that offer kayaking experiences have skilled practitioners who may be happy to give you pointers. However, do keep in mind that while some may offer you some tips on the house, it may also be that you have to pay for lessons. These could end up being quite pricey at a tourist resort compared to the lessons that you may have been able to find back at home. So, if time or location permits, do try to take some lessons before your vacation.
Should you Listen to the Weather or the Water?
When the time comes to gear up for kayaking, you may face a conundrum; should you dress according to the weather conditions or the water conditions? If it's a sunny, humid day, it might seem like a given that you should dress lightly; however, that's a rookie mistake, and it may well be that you'd be better off donning a wetsuit. You need to consider what the water conditions will be like at the time you're heading out. Oftentimes, even if it's sunny and warm outside, the lake, river, or sea in which you're planning on kayaking may remain quite cold. This is especially true in countries that are further away from the equator. For example, in the United Kingdom, even on a sunny day, depending on the region you're in and the time of year, the waters could be deceptive – underestimating the temperature of the water would prove to be quite challenging, especially in the event of the boat capsises; a scenario you should always prepare for when kayaking.
Reader insights
Be the first to share your insights about this piece.
Add your insights