How to apply anti-ageing creams
Are you doing it correctly?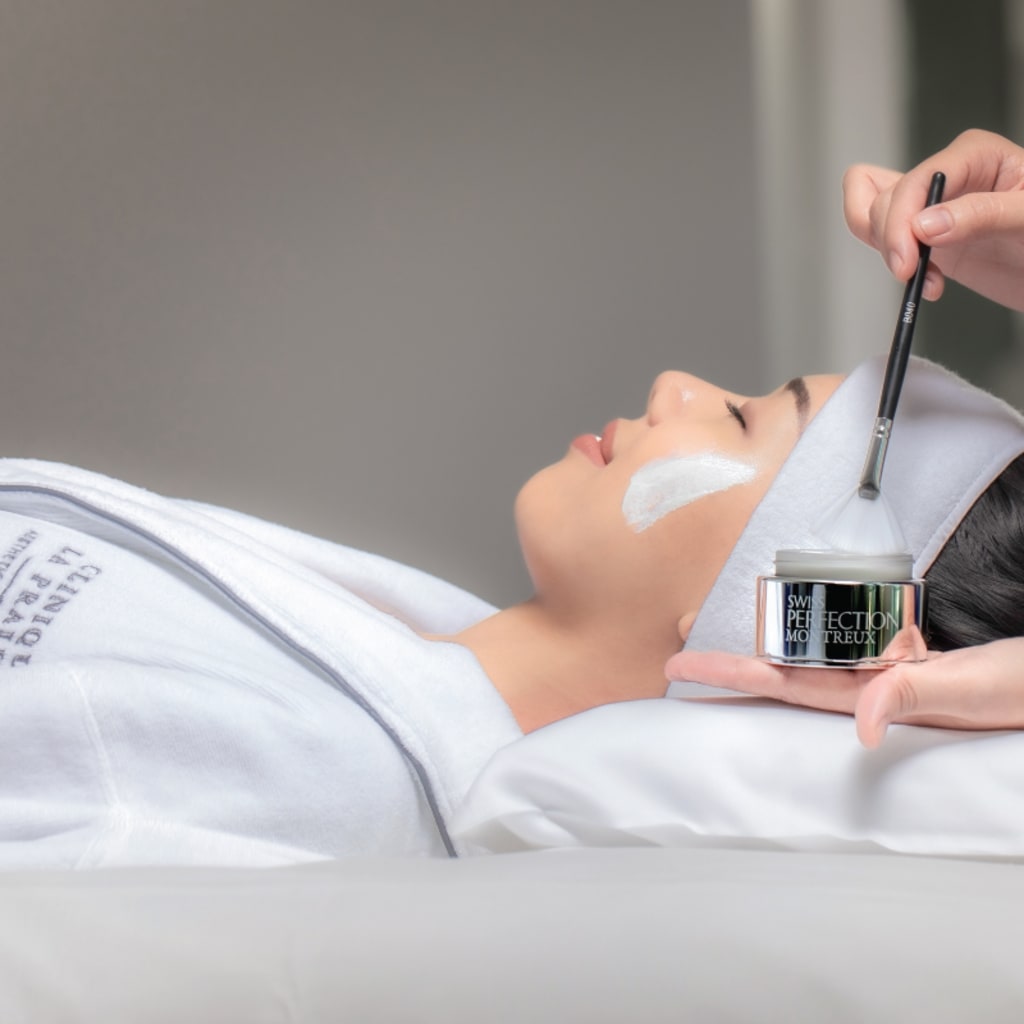 Image via clinique la prairie bangkok
Although you cannot escape from ageing, you can certainly make every effort to appear still looking your young, sprightly self! For those of you considering using anti-ageing creams and who need proper guidance, provided below is a list of tips to consider long before you start picking and choosing from your favourite beauty care brands and products.
Massage thoroughly
Possessing the right brand is half the battle won in terms of achieving the smoothest skin imaginable but knowing how to utilize the same is a different matter in itself. This is why you should pay special attention to massaging. To treat your cheeks, massage the anti-ageing cream onto your lip contour and cheek areas beginning in the middle of your face while employing upward and outwards movements. If dealing with forehead wrinkles, begin by placing both thumbs on your temple and three fingers between the eyebrows. After this, use your fingers and massage upwards until you reach the same height as your thumbs. For those with double chins, massage the cream over this area using the back of both hands. For the neck, the palm can be used to massage the ointment but this must be done in an upward smoothing motion. Additionally, if you are not familiar with what crow's feet are, these would be those fine lines appearing near your eyes. Also termed as "smile lines" which form as a result of grinning, this condition can be easily addressed by way of a massage administered via circular and rhythmic movements.
Apply pressure
Don't allow frown lines and forehead wrinkles to put a damper on your appearance. Initially, look to place your thumbs inside your eyebrows and apply pressure where you can then smooth your thumbs out in the direction of your temples. This process ought to be repeated as much as possible and do alternate by beginning underneath your eyebrows. Complete this process by sticking your tongue out which will help to stretch your jaw muscles and increase blood flow which has been proven to bring about a younger and more appealing complexion.
Pinch yourself
Yes, you did indeed read that correctly! After applying your anti-ageing skincare solution, all that's left to be done en route to enjoying firmer skin will be to pinch it with the help of your index finger and thumb. This task must be approached carefully and importantly, must never be rushed through as each part of your face and neck deserves attention and action. Begin from both sides of your face, focusing on your cheekbones and temples before moving over to the mouth. Once done, move up in the direction of your ears before dropping down to the chin area. You can conclude this method over your frown lines if such is the case and be sure to follow this by smoothing your skin. Keep in mind that a light pinch is all that's required and do not make the mistake of being aggressive.
Start tapping
Once again let your fingers work their magic! However, as opposed to the measured and careful approach associated with pinching, a quick tap and that too across the forehead and cheeks is the order of the day for you. Mind you that the effect of having crow's feet can be reduced with the tapping of the skin so that you are left with a far more toned appearance to be proud of. Overall, the need to have at your disposal the best skin care products cannot be undermined at all. One can never go wrong with professional know-how and with service providers in the likes of Clinique La Prairie Bangkok, you will be well on your way towards boasting of a younger-looking and more desirable you.