How The Star Wars Starcruiser Hotel Will Be Hidden From Plain Sight
Interesting Developments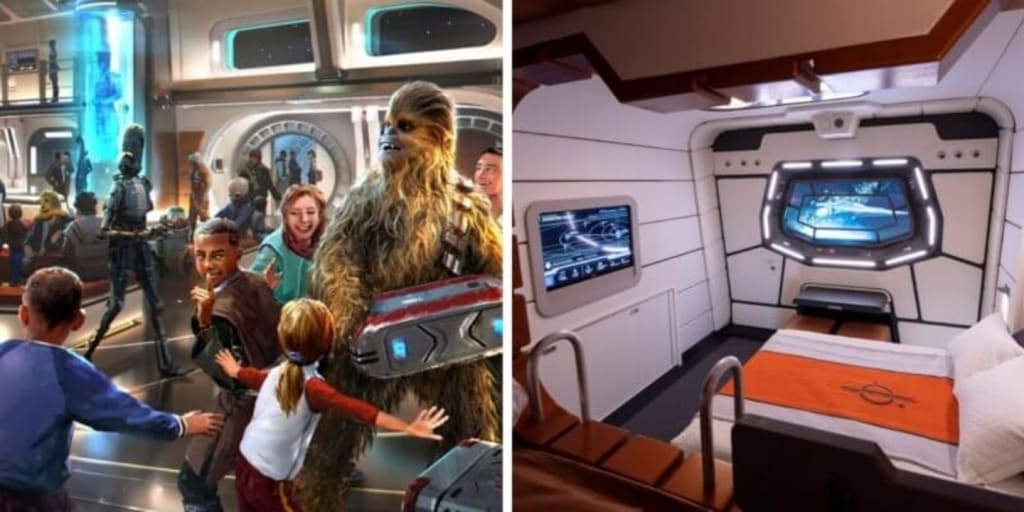 We have come a really long way. When Disney bought Star Wars in 2012, people wondered about how this would affect the franchise. One obvious guess at the time would have been the expansion of more things related to Star Wars at the Disney parks. We have since seen the creation and completion of Galaxy's Edge, a portion of the parks that makes one feel that they are within the Star Wars galaxy, even with Black Spire Outpost being on Batuu, a planet that was, by and large, unfamiliar all the fans. It would have been easy to model Galaxy's Edge after Mos Eisley, but the people behind Galaxy's Edge figured out how to make this place feel like Star Wars.
Now, the next step that we have been hearing about for a while is an immersive Star Wars themed hotel set to open at Disney World in Orlando, Florida. We have been hearing that it may open in 2021, but you never know for sure, given the state of the world. This hotel will be known as Galactic Starcruiser. Future guests can have two day, three night stays as they immerse themselves in the galaxy far, far away in this hotel that is designed to look like a ship known as a Halcyon starline cruiser.
So just how immersive will it be? Well, people will not be able to see into the hotel. In a tweet from @bioreconstruct, we can see that, in order to act as a border against the forest of trees, Disney are putting up support beams that will support a structure keeping the hotel out of plain sight. The tweet reads as follows:
"Aerial look at Star Wars Galactic Starcruiser (hotel). Most of the recently added be[a]ms are ready for the forest that will hide the buildings from guests."
It sounds like things are really under way for this hotel. Somehow, even though we are days away from 2021, it still feels far away, given that things are not always certain these days. However, from the way that the hotel has been described, it sounds like it will be a fun time for guests. Stormtroopers and Chewbacca will show up, if the concept art that we have been seeing is anything to go by. There will also be a pre-planned storyline that includes a trip to Batuu. It sounds like there is some good Disney Parks synergy going around as far as the galaxy far, far away is concerned. Whenever this hotel is able to open, it may very well be worth the wait. With the recent release of The Mandalorian season 2, as well as the recently announced upcoming Star Wars film and TV shows, there is still plenty of hype surrounding the IP. So keep an eye on the development of this hotel, and you may be in for a potentially rewarding experience whenever it is open to the public and you are able to go!
Thank you for supporting us by reading Culture Slate. We would love to hear your feedback on this topic in the comment section below. Feel free to go follow our social media so that you can stay up to date on all of our articles. You can follow us on Facebook here and also on Twitter here. Additionally, we have a Twitch channel that you can follow here and a YouTube channel that you can subscribe to here. Lastly, if you are interested in writing for us yourself, please do not hesitate to fill out our team member application form here.
Written By Steven Shinder
Syndicated From Culture Slate