How the "Gringo" Got His Name!
There's a few theories floating around. . Let's explore all of them. .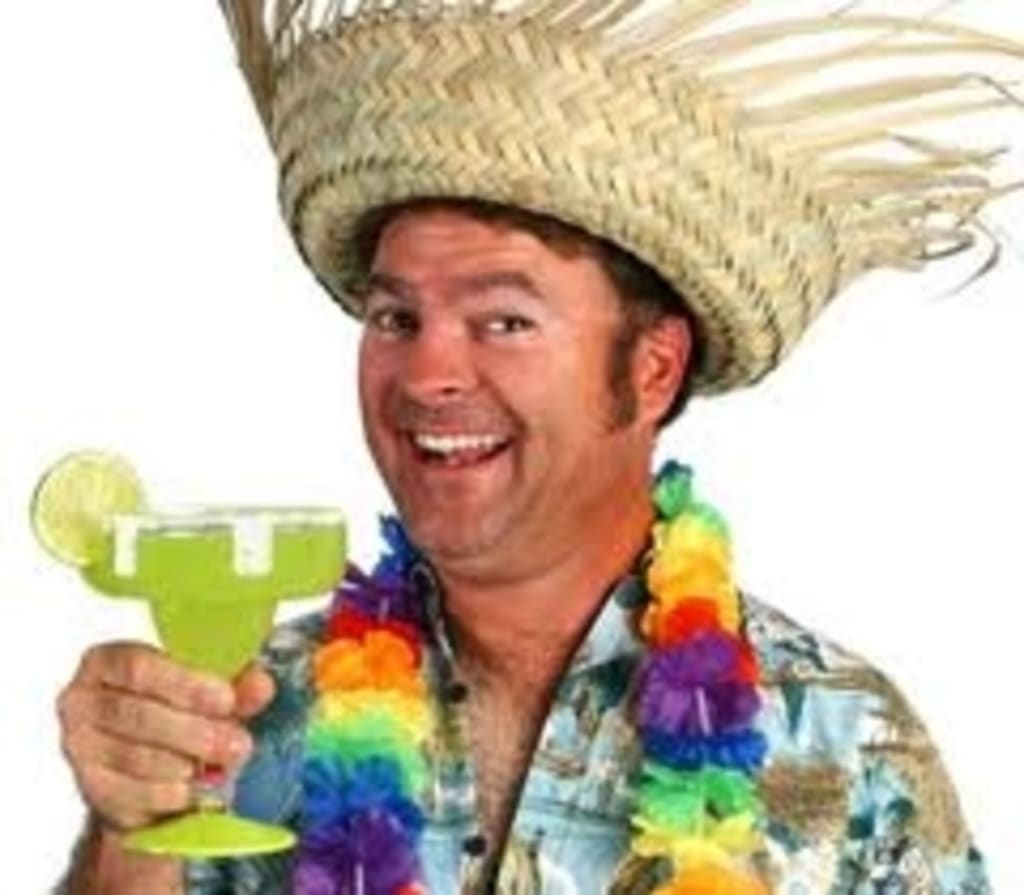 When you first arrive in Costa Rica, wherever you are from originally doesn't really matter. You're a "gringo" whether you like it or not! As a person from the USA, I have never thought that there was any bad feelings at all when standing face to face with a Tico. In fact, I have experienced nothing but smiles and kind words.
Just like anything else, I think that your acceptance here has to do with your attitude. If you're an idiot, then the Costa Ricans will treat you as such. If you are nice, smile a lot and have a pleasant demeanor, life will be wonderful here for you. . "Treat others as you would like to be treated" is a good rule to follow.
Here are a few theories on how this "gringo" label began. .
During the United States - Mexican War, from 1846 through 1848, it has been said that the US soldiers wore green coats. The Mexicans apparently mispronounced "green coats" as "green-go". . this morphed into, "gringo". Other historians say that this can't be true because the soldiers in that particular war actually wore blue uniforms, not green. . who knows?
Another idea comes from an old Irish folk song, "Green Grow the Lilacs". During the mid-1800's, this song was sung by troops during that same war. The Mexicans took the first two words of the title of the song, "Green Grow" and started to refer to the soldiers as "greengrows". Close enough. . that changed into, "gringos". .
The last theory is a bit of a stretch. There were a huge group of people from the USA who visited Peru around 1850. When trying to speak Spanish, they didn't do so well and were ridiculed by some of the Peruvians. Many of the locals tried to teach them, but they just couldn't pick it up. We've all heard of the saying, "It's all Greek to me". The word for "Greek" in Spanish is, "griego". The Peruvians agreed that speaking Spanish was so difficult for the Americans that "it was all Greek to them". . or in Spanish, "todo era griego para ellos". "Griego" changed into, "Gringo".
However it happened. . whatever was the reason, "Gringo" is here to stay.
When one first hears the word used, it may sound like it is a derogatory label. "Hey, Gringo!". . there's something about it that doesn't ring pretty. I have spoken to many of my friends who are from the USA and Canada and they all say the same thing. With that said, I first thought that calling a Costa Rican, "Tico" or "Tica" was bad. But it is a beloved label as well.
A study of Ticos' perception of foreigners in Costa Rica, conducted by the National University's Social Studies Institute, found that many Costa Ricans view expats from the United States as "wealthy" and "powerful", They thought that money is plentiful and will be spent wildly by the Americans when in Costa Rica.
Unlike their perceptions of other foreigners in Costa Rica, the Ticos who were interviewed largely viewed US citizens as "tourists who come with dollars and contribute to the country's development" or "entrepreneurs who come to establish businesses". They thought that the USA was indeed the land of opportunity.
In the same study however, another group of Costa Ricans were asked what they thought of most of the people from the United States. Some of them answered as follows. . "They think the world revolves around them". "They treat us as inferiors". "They think they're superior to us". "They have inflated egos."
But in another survey a few weeks later, many Ticos also had a lot of good things to say about Americans. . they said that they are "admirable people", "very hard working", "good people", "people who come to work in our communities", "very friendly", "sociable", "tranquil", "humble", and "intelligent".
After being here off and on since November of 2002, my interpretation of this relationship is that there is vast, strong mutual admiration. Some of the Americans who visit for the first time may think that they are visiting a 3rd-world country, with people who are not on the same level as themselves. But, I also know that, almost 100% of the time, after they're here for a while, they really love what they see and respect Costa Ricans. In fact, many have told me that after a month or so of being here for the first time, they actually thought that life was better here than the country from which they came. There was a "I wish I would have learned about Costa Rica 30 years ago" attitude among them.
There's wonderful synergy between the Costa Ricans and those who visit. How could you NOT LIKE what you see. After all, the PURA VIDA LIFESTYLE is the best lifestyle there is!
You're invited to visit our websites at: www.costaricagoodnewsreport.com & www.costaricaimmigrationandmovingexperts.com
Also, please enjoy our over 2,000 episodes of our "Costa Rica Pura Vida Lifestyle Podcast Series". We are found on all major podcast venues, including iHeartRADIO, Spotify, Apple Podcasts, Google Podcasts, Radio FM, Anchor & many more. Here's our link: www.anchor.fm/costa-rica-pura-vida
central america
About the author
Costa Rica is a magical place. Since November, 2002, when I first visited this country, I have been in love with the people, the culture, its biodiversity, the food. . everything about it makes me happy! Now I share my excitement with you!
Reader insights
Be the first to share your insights about this piece.
Add your insights