How I Get Cheap Flights
My Broke College Student Hacks that Help Me Travel More for Less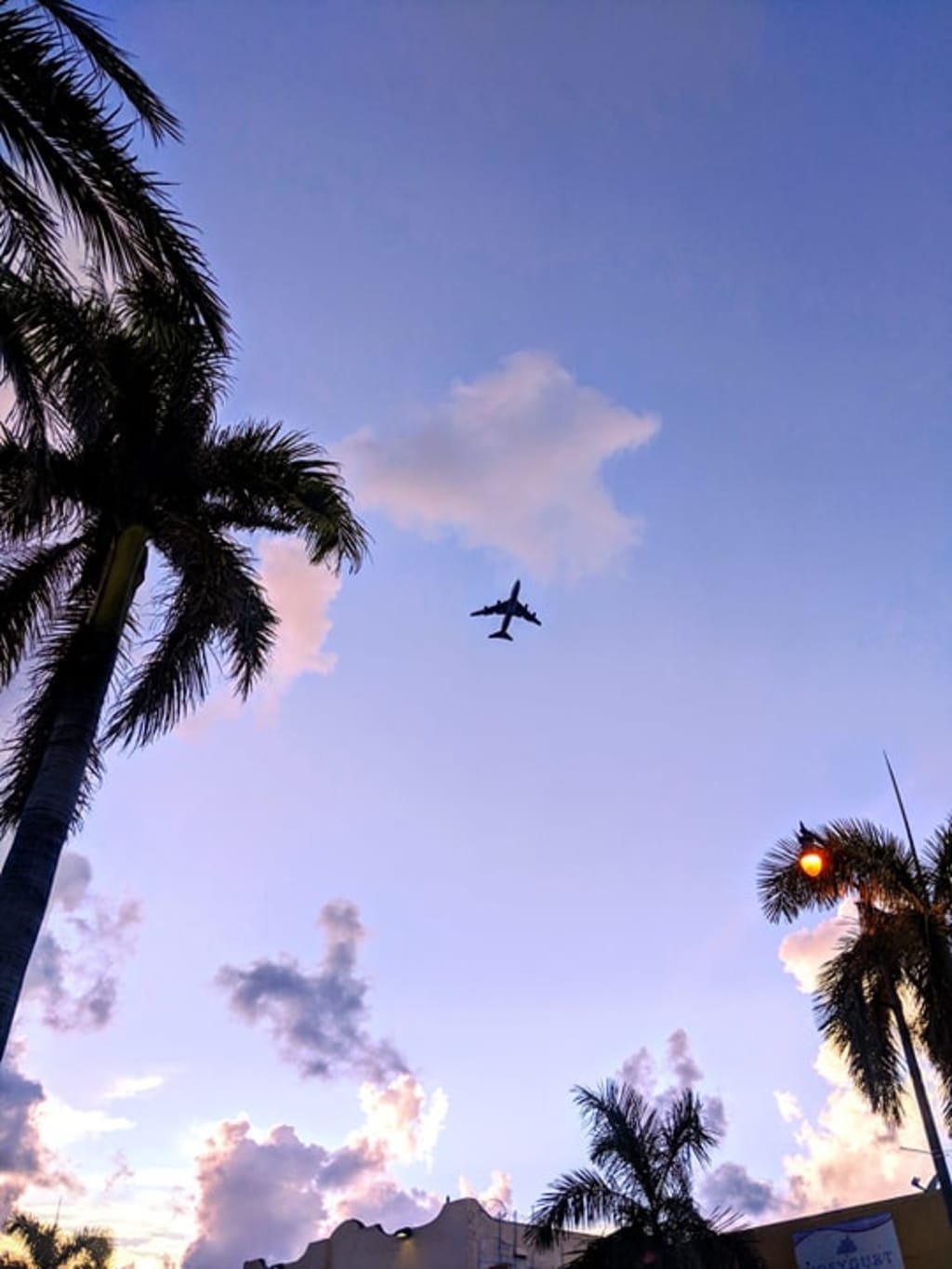 Generally, when we travel, the most expensive part about the whole trip is just the freaking PLANE TICKET!!
Let's be honest here, my bank account is about as healthy as the average college student, but I still want to travel (and if you clicked on this post, you probably do too)!!
These are the methods I religiously follow in order to get the cheapest flight, the best value, and the most adventure possible.
Book during off seasons.
The best tip I can give to anyone (student, grandma, teacher, parent, solo traveler, whatever) looking to get cheap flights is to book flights during off seasons!
No one, for example, wants to travel to Montreal, Canada in December (except for my cold-weather-wanderers—I feel you!!). As a result of the seasonal lull in tourism, airlines drop their ticket prices to incentivize travel. I've seen roundtrip tickets to Paris go for as little as $345 USD during certain off periods, as compared to $1,000 during peak season.
Likewise, when I am looking to travel to someplace tropical, I know the price of Caribbean-island-getaway tickets plummets during the months of May-August.
By picking my travel destination in accordance with tourism trends, I am able to get significantly cheaper flights.
Demographic Discounts
This tip is huge.
There are so many "flight clubs"—I'll call them—that give incredible discounts to specific demographic. Students, doctors, athletes, groups, all have options to get ultra cheap flights for each specific demographics.
It may take a little digging, but this can save a fellow traveler some serious bacon.
I have been swearing by Student Universe, a flight booking platform specifically for students and teachers, for years now and it has never done me wrong. All you need is a ".edu" email in order to sign up and get consistently cheap flights. I once booked a flight to Ireland, roundtrip, for $445 USD on Student Universe. I'm in love.
Even if you aren't a student, demographic flight booking websites are life-saving when it comes to finding to cheap flights.
Flight Scanner Apps
I never rely on flight scanner apps and websites to find my tickets, but they are a great option if you are willing to wait to find the perfect cheap flight.
I used a flight scanner app for my trip to Switzerland. I knew the dates I wanted to go, and I was willing to wait for the app's search algorithms to find me the best cheap flight.
It took me about two weeks to find "the right flight" but I was able to get a flight from Rome to Zurich for $74 USD.
Book in advance.
I always prefer to book flights as far in advance as I can. This not only gives me more time to save up more money for the rest of my travel budget but, booking flights as soon as possible is a surefire way to avoid getting stuck with flight price fluctuations.
Prices can change by hundreds of dollars within a day, so securing your ticket also secures your price.
Plus, the more time I have to book my flight, the longer the flight scanning apps have to analyze the flight market, find the best price, or predict the best times to buy.
Be flexible.
Cheap flights are rarely ideal flights. If you want a direct flight that will get you to your destination ASAP, it's not going to be cheap.
Cheap flights generally are the red-eye, overnight, 5-hour-layover flights that no one really wants. THAT'S WHY THEY ARE SO CHEAP.
You have to decide which is more valuable to you—time or money.
I usually buy flights that leave at 5 AM (or earlier) and have extended layovers simply because they are generally hundreds of dollars cheaper.
Once you find it, BOOK IT!!
Or someone else will!
Seriously. I've been in the process of booking a flight and someone else snagged the ticket out from under me.
Bruh...
Don't think that if you go to bed, that cheap flight will still be there when you wake up. It probably won't.
Seize the flight, yo.
Have fun.
About the Creator
Wanderer, tropically addicted, surf/skater, with a constant hankering for chicken wings and a crisp beer. I love to explore, create, share, and appreciate beauty in all of its forms.
Reader insights
Be the first to share your insights about this piece.
Add your insights