How I Deal With Having Three More Seasons Than I Did Before
The Saga of a Californian Who Moved to Texas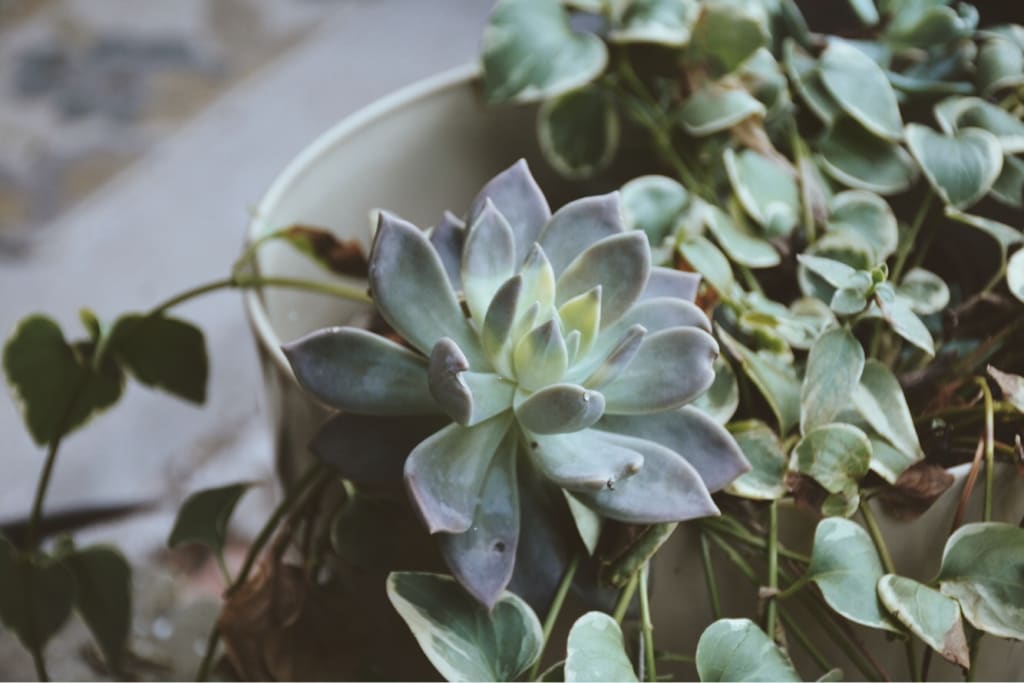 I really enjoy winter. It kind of baffles people how I could, seeing as I am from Southern California and it doesn't get much lower than 60°F. I just enjoy it so much. Especially after having moved to Texas, it's just such a great time of year. The cold. The sweaters. The shawls. The boots. The hot chocolate and warm coffee. The lit fireplaces. The marshmallows. The warm sun on a brisk 30°F morning. But aside from that, what could possibly be just as exciting before the winter chill hits? Fall.
Ah, fall. The time when my Instagram newsfeed suddenly becomes packed with back-in-style-now sweaters and filled with Starbucks PSL's, new shoes, scarves, and other cliche, filtered chaos. But fall is just so beautiful. The weather is starting to get colder, the leaves are turning colors, and life just gets more orange and green hues.
But how did I get to this point? What about autumn and winter strikes my soul so that Instagramable scenes start coming to life, and the amount of sweaters I have increases 500-fold, and my scarves start having their own drawers? I surely didn't grow up with this weather, so how did I adapt?
Weather is a reminder that we adapt and find joy in each changing 'season'.
Practically, we just do it. We just prepare for that snowfall, that summer heat, that spring cool, and that autumn wasteland of a messy street filled with leaves and bug-sounds slowly dying down as they hibernate. For me, summer used to mean t-shirts and trips to the island; no matter the weather in CA, you just wear sandals and a hoodie it seemed. Now it means small-business popsicle restaurants, absolutely air conditioning, and sweet tea. Winter used to mean still warm weather, typical wonderful days but cooler nights, and drives through neighborhoods filled with colorful lights and front yard Christmas scenes. Now it means sweaters, the giving away of them to those who need them (spontaneous spring cleaning!), and appreciating an incoming chill, a snowfall, and a new pair of boots. Spring used to mean still the same weather, "Can we go swimming yet?" and gardening with Mom. Now it means blossoms, green, and fresh air. Fall used to mean days getting darker earlier, and discounted candy. Now, "Oh wow, is it already winter?"
And here is an obvious fact: In this way, I am not the same person I was before. Isn't it amazing how something so outside of us can affect us so deeply, almost becoming DNA? Times I was 'freezing,' I learned quickly what freezing really was. Times I got a heat stroke before, I learned there are days you are advised to not even go outside. All the 'used to's' are memories; all the 'now it's' are based on necessity. And all the previous 'now it's' had 'used to's' of their own. I'm somewhat amazed at this -- it's not a blasé. It's happily adapting.
Happily. Key word. Not to get too preachy, but I even realized that my attitude I held towards my new living arrangement's weather had to not be said to my husband every waking moment. Times when I wanted to complain (and often did), I had to stop myself, because I realized it made him feel like I was looking at him as someone who whisked me away from "home," "good weather," "that restaurant," etc. I had to stop complaining and just accept. And in a way, having moved in the middle of summer, I had to learn quick.
So here it is, my list of some favorites for each season:
Summer
Steel City Pops's lavender lemonade popsicle
windows rolled down while driving, (unless unbearable)
no need to worry about it getting cold
sweet tea and lemonade
sandals
walking around at dusk with the husband
Winter
sweaters
boots
decorating room by room
cold outside, warm inside
fireplaces
having people over and offering hot chocolate
reading a book while wrapped in a blanket
ice cream (in winter, it's just better)
taking 'bundled up' walks outside with the husband
movie marathons
Spring
flowers in bloom
walking around town with the husband
feeling warm breezes
picnics
baking pastry
Fall
PSL's (Okay I admit it, they're pretty great)
warm clothes
autumn walks with the husband
boots can start to be worn!
warmer food dishes start making an appearance
socks
movie marathons
it almost being winter...
nature
About the author
A late 20-something, who enjoys being a wife, writing, cooking, baking, making coffee, and documenting much of what I eat.
Email: [email protected]
Reader insights
Be the first to share your insights about this piece.
Add your insights