How did I end up in England?
and why I want to move to Japan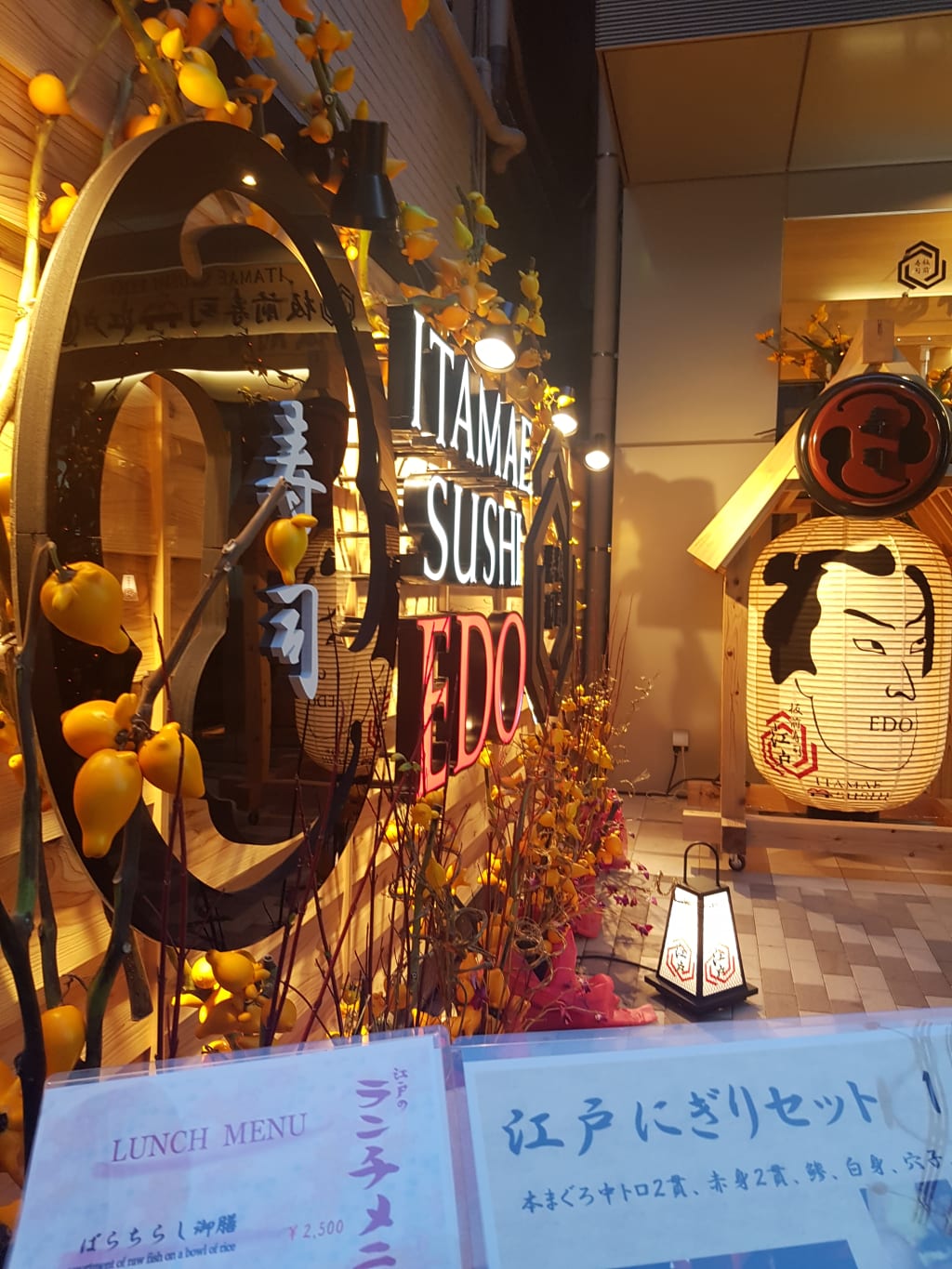 Itamae Sushi: Akasaka, Tokyo
Moving to a new country is always a wonderful experience, and anyone would be excited to do so. But, what if you are already living in a "new" country... yet things don't feel right, and you want to move to somewhere closer to home?
This blog aims to address this exact feeling. I want to share my journey to England, my experiences here, and ultimately, the reason why I want to move to Japan.
I first moved to England with my mother in 2009, and have lived here since. There were definitely a lot of fun times, but for me personally, the bad outweighed the countless opportunities I was able to receive here.
Compared to Mongolia, the UK has a higher economic growth rate, better living standards, and better quality education. That was the initial driving force for my mom to move to England and ultimately bring me along with her. There were definitely plus sides to this move.
I was able to learn English, gain a better quality of life financially, and possibly have more opportunities than what I might have had in Mongolia. However, there was also a lot of trade-offs.
First of all, discrimination. When I first moved to England it was less noticeable since I was very young and lived in a cosmopolitan city. Later on, I moved to a rural village where I was the only non-white student in my class and experienced a lot of racism and bullying. Eventually, things reached a point where I felt a sense of spite towards my class. I felt ostracised from my classmates and wanted to move back home, or at least somewhere as far away as possible.
During this time, the only thing that helped me escape my environment was online content.
Back in the late 2000s and the early 2010's YouTube was beginning to take off, but Mongolian YouTubers did not exist. So the closest thing I could find was Japanese and Korean media. Over time I felt a sense of familiarity with these cultures. Slowly I started to self-study Japanese alongside English with the goal of moving to Tokyo.
Second, the type of education I was receiving. History classes were centred around British war history as you would expect. But this is where I experienced clashes.
When I was studying in Mongolia, I went to a Russian school and controversial historic events, such as World War II, was taught from the perspective of Russia which was closer to the historic experience of Russia. There was a part of me who felt like whatever I was taught was a direct nullification of my childhood experiences and the traditions I grew up with. It is important to note here that, this was purely my opinion and not the fault of the British education system. I just felt very uncomfortable with this.
There was also one incident during a geography class where the teacher outright stated that Mongolia was not an independent country, but actually a colonization nation of China. This really upset me...
Luckily my grades didn't suffer too much during this time, my grades were high enough to send me to a highly recognized university where things did improve because I was surrounded by open-minded individuals for which I am very thankful. My professors and lecturers understood the bigger picture and always provided support when I needed it the most.
Finally, the level of security. Now England is by far not the most dangerous country in the world but compared to Japan (where I had spent one year as a transfer student as part of my degree) I felt scared to walk alone at any time of day. There was also a fear of thieves, the possibility of running into someone who is intoxicated and receiving cat-calls on the street. The university campus was where I felt the safest.
Now going back to the positives. I would say University education here is a lot more engaging. Students have a lot more freedom to dispute their teachers and have an active debate to increase your understanding. I also had a lot more options to choose from when I was selecting the type of degree I wanted to obtain. Cities are filled with fun places where you can go out with your friends and the coffee culture here is also very good.
Despite all of the criticism I have written, I am very thankful that I had the chance to live in this country and have a healthy upbringing and would recommend people to come here and experience it for themselves. My experiences are only one angle and by no means should deter you from moving to England.
But over time I just found that my lifestyle is more suited to Japan. I prefer a collective community, and this is particularly important for me in the workplace. I also think the convenience of living in a large city like Tokyo is also something that suits my personality since I enjoy being surrounded by high-rise buildings and 24-hour stores and bars. The most important factor, however, is that Tokyo and Japan, in general, has a larger Mongolian community.
The Japanese employment system is a lot less competitive than maybe England and promotes long-term employment security which is also a very important factor for me. The living expenses aren't too different from England, but I feel that the cities are a lot cleaner and safer someone who is living by themselves.
... And, in a nutshell, that's why I ultimately want to move to Tokyo.
There are still a lot of things I haven't fully covered in this article, but I will be sure to upload another post next week on living costs in Tokyo compared to London and the type of housing options there are in Japan.
Thank you for taking the time to read my blog post and be sure to follow me on Instagram at @wolfy.on.tour to know when the next post will be uploaded!
student travel
About the author
I'm an amateur blogger who is driven by self-improvement and travel!
I am definitely a coffee snob and an aspiring minimalist.
Reader insights
Be the first to share your insights about this piece.
Add your insights