How Anime Is Influencing Japanese Tourism
Learn more about how Japanese culture has influenced its tourism.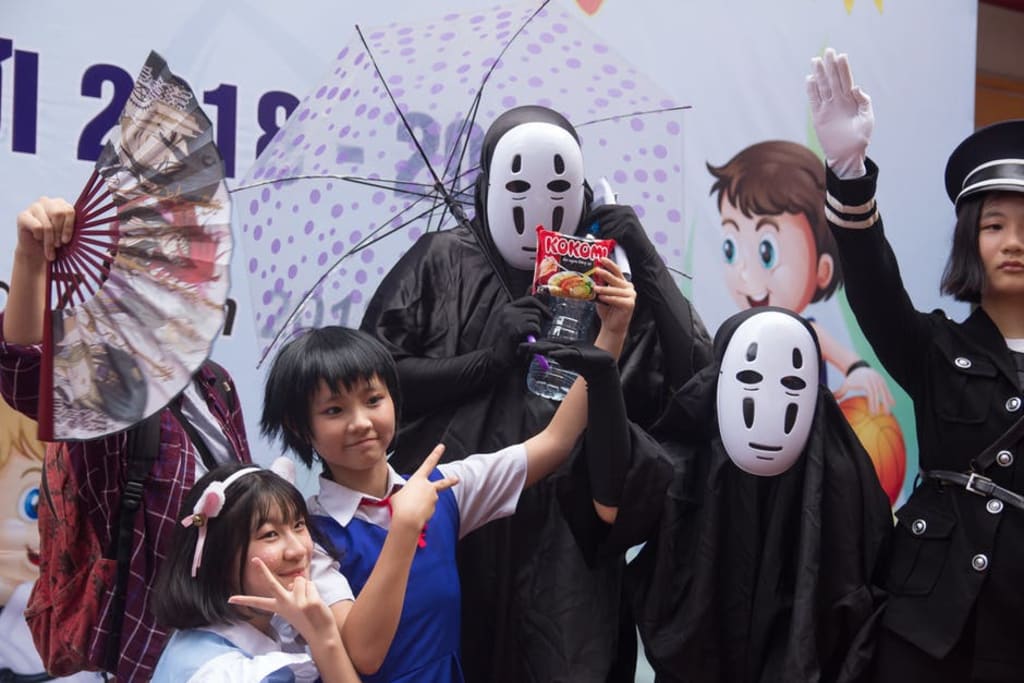 Japan has always been one of the most popular tourist destinations in Asia because of its ancient temples, breathtaking skyscrapers, and historic sites. But today, one of the highest drivers of tourism in the country is Japan's pop culture. Polygon reports that Japanese animated movies like Kimi no Na wa (Your Name) brought fans to local destinations that wouldn't have otherwise become tourist spots. Fans often flock to these real-life settings as pilgrims, following what the Japanese call seichijunrei, which literally translates to "holy land pilgrimage," though in this context it translates to "anime pilgrimage."
The small bus stop in Kimi no Na wa—which is in Hida, a small city in the Gifu prefecture—brought in an estimated 130,000 tourists in only two months. Fans stop by to practice not only seichijunrei, but butaitanbou as well. Butaitanbou is a more exhaustive exploration of a film location, as fans curate the composition of a photo to match what's on film as precisely as possible. In fact, anime pilgrimage has become so popular that production houses have partnered with tourist groups to promote "Content Tourism."
That's why the rural parts of Japan have become so popular, as it's easy to take a photo and recreate a scene exactly like how it would have looked in the movie. Other popular destinations include the bridge in the movie Koe no Katachi(A Silent Voice), which is in Ogaki. There, you will also see the famous train station from the movie, and you can stop by the Shin-ōhashi, a plaza that is featured in the film.
Anime Tourism Association vice president Tsuguhiko Kadokawa told the Japan Times that the country needs to take advantage of the increasing recognition of anime and manga to drive the local tourism and economy:
"It is impressive that the presence of Japan's pop culture in the world has grown into something that can be on par with Hollywood."
This new type of tourism is having an effect on how people now visit Japan, as it is encouraging more visitors to travel outside of the major cities and experience the rural countryside. A guide to Japan by Expatbets explains that more visitors are flocking to rural areas such as Biei-cho and Tsurui in Hokkaido, which are known for their "immutable tranquility and serenity." With Japan's rural countryside now widely promoted, more people will explore areas outside of the famous concrete jungles.
Japanese anime films not only inspire fans to visit film sites, they also encourage tourists to try out local dishes. Japanese food in anime films is celebrated for looking absolutely heavenly. In fact, it looks so delicious that one woman decided to recreate some of the mouth-watering meals in popular Studio Ghibli films. An Instagram user takes inspiration from Kiki's Delivery Service, My Neighbor Totoro, and Spirited Away.
The boom in tourism in the rural parts of Japan has led to a rise in the demands for accommodation, transportation, and restaurants that can cater to tourists. The Japanese government has also seen the need for a wider use of multilingual translation systems, as well as the promotion of barrier-free facilities. Despite the potential economic growth, locals have also experienced a few challenges that need to be addressed. Travelers need to be educated about local customs, and they need to be encouraged to observe etiquette while going around local quaint villages. Traffic jams in rural areas have also become a challenge, but local governments are already trying to find a way to help develop sustainable tourism that would allow locals and visitors to mix better.
If you have yet to discover the magic of Japanese anime TV and movies, we recommend you try Full Metal Alchemist, Ghost in the Shell, and Death Note—to name a few.