Guides
Historical Market Harborough
Visit Leicestershire.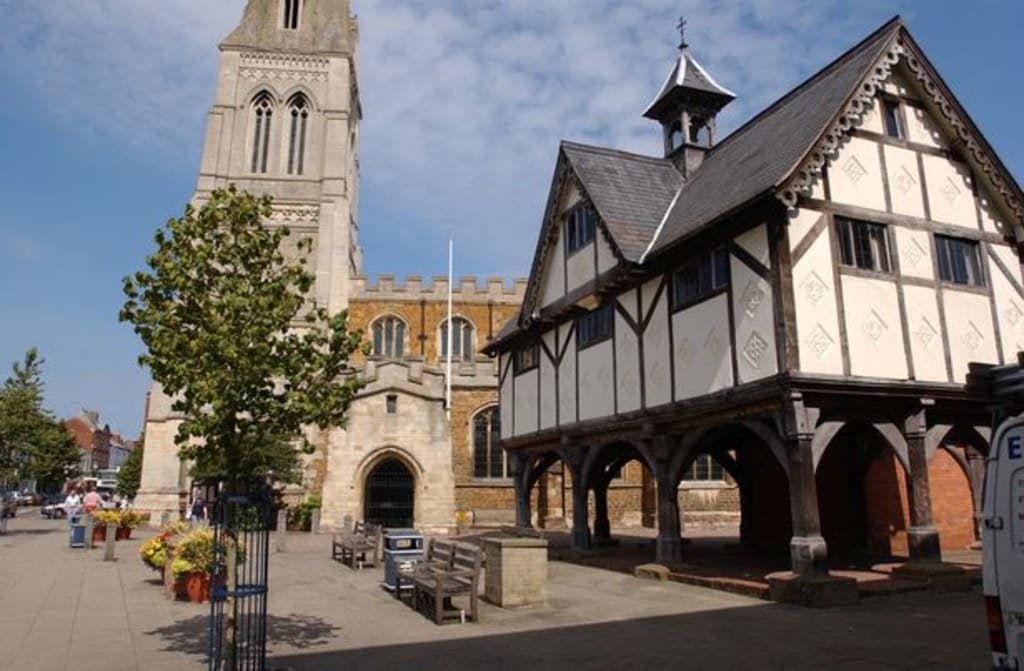 Market Harborough, a picturesque market town in Leicestershire. Located in the East Midlands region, not too far from the Northamptonshire border. The town is eighty eight miles from the capital, London. Which is easy to get to by train in approximately one hour. With regular trains throughout the day, from the towns station on St. Mary's Road, around a ten minute walk from the town centre.
Market Harborough was founded by the Saxons, as early as 410. It was originally a small village. Market Harborough was even mentioned in the Domesday Book in 1086.
Market Harborough is a traditional old English market town that I fully recommend you visit. For a taste of history, and the uplifting feel of the town. If you fancied going a little further, a field–not far from Market Harborough–is Foxton Locks, with its magnificent staircase of locks, pubs, museum, walks. Just over the border in Northamptonshire is the stately home, Kelmarsh Hall, and beyond there is the equally as stunning, Lamport Hall. Both Halls have their own calendar of events, which you will find on their websites.
I especially recommend attending Lamport Halls country show, it is held on a weekend in May. I have played my flute there a few times. It's a great event, with all sorts going on; ice creams, stalls, music, plus you can take your dog along, that is always a massive bonus. But as far as I am concerned dogs should be allowed to go everywhere, I mean, they are often more well behaved than the people!
Nostalgic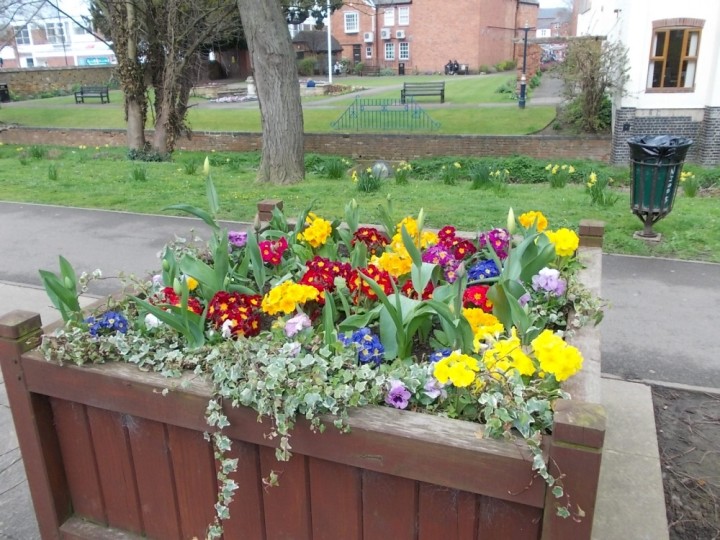 For me the town is full of nostalgia. I was born there, and grew up in the village of Kibworth Beauchamp six miles away. My Great Grandmother who we fondly called 'Harborough Nan' lived there. So many Saturday's as a child were spent there. Harborough Nan was a great character, she loved a flutter on the horses, and had an old fashioned kettle, which you'd heat on the hob, which she named Suki.
History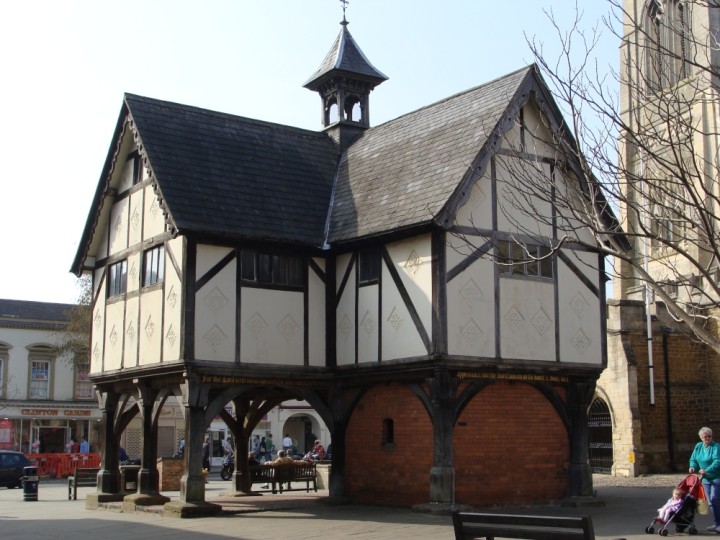 Market Harborough was once part of Rockingham Forest, which was a medieval hunting forest used by medieval monarchs. Monarchs such as King William I, were regular hunters in the forest.
The Old Grammar School stands proudly in the town centre, which has long been unused as a school. It is a magnificent building, which dates back to 1614.
Next door to the Old Grammar School, on the High Street, is the stunning St. Dionysius Church, which is unusual in the sense of it has no church yard. Along the High Street the buildings are mainly Georgian buildings.
A stones through away from the town centre is the Market. Which was established in 1204. It was once a cattle market, as well as having market stalls. These days the cattle area is gone, and you'll find an Aladdin's cave of stalls, including, pet food, fruit and vegetables, antiques, clothing, luggage, beauty.
Leisure Time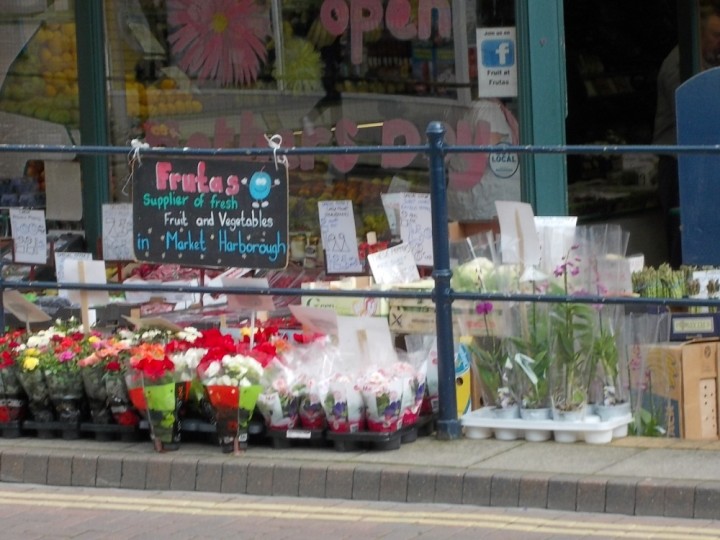 You are spoilt for choices and options of what to do in the town. If shopping is what you desire then you'll love what you find. The High Street is booming with shops from New Look, Superdrug, Peacocks, many high street names. Behind the High Street you'll find many small independent shops too. Plus do venture up the pedestrianised St. Mary's Place, where many shops are also waiting for you!
Walking distance from the town centre is Welland Park, which is especially beautiful in the summer months, with its blooming flowers. There's also a dog walk, and a brilliant huge play area for the children to enjoy.
If you are feeling active, and want to burn off some calories head to the Leisure Centre, the activity facilities include a gym and a swimming pool.
Dining and Accommodation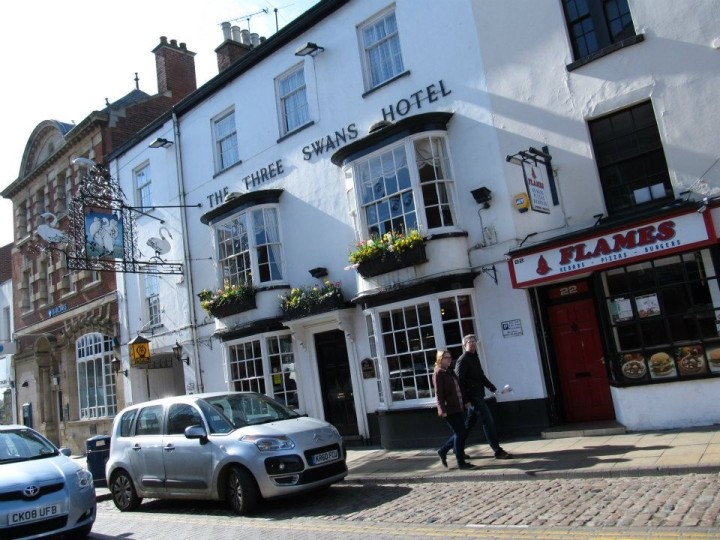 The town is full of cafes, takeaway's, and restaurant. The restaurants I fully recommend are these, as I have dined there recently, and it was top nosh! Yes, you'll see that Italian food is my favourite food. Veneto Italian Restaurant, on Manor Walk. Zizzi, on the High Street, and Casa Nostra, on Adam and Eve Street. All welcoming, great service, great food, and reasonably priced.
If you want to make a weekend of your visit, two of the best hotels are located centrally, on the High Street. An old 16th century coaching inn, the Angel Hotel, which also has its own hugely popular restaurant, and a 1500's coaching inn, the Three Swans Hotel, also has its own restaurant with an extremely good reputation.
Both Hotels have been long established in the town, each with their own long and interesting histories. It is even thought that the Three Swans Hotel has a resident ghost! But not too sure which room the ghost resides in, so I can't pre-warn you!
Events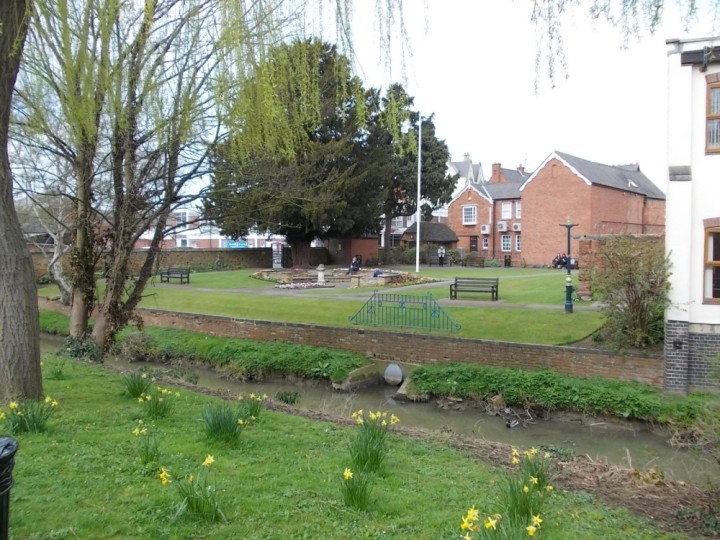 Throughout the year Market Harborough's event calendar is packed. With Farmers Markets, Antiques Markets, Remembrance Parade, Late Night Christmas Shopping, Summer Carnival complete with a street parade of fabulously designed floats. It's a town, which perfectly marks events.
So go visit Market Harborough, an enjoyable, friendly, unique town. Full of prettiness, and exciting things to do. Now go and explore it!