Hidden Gems - New Zealand Fair edition!
The Extravaganza Fair is fun, energetic, and free entry!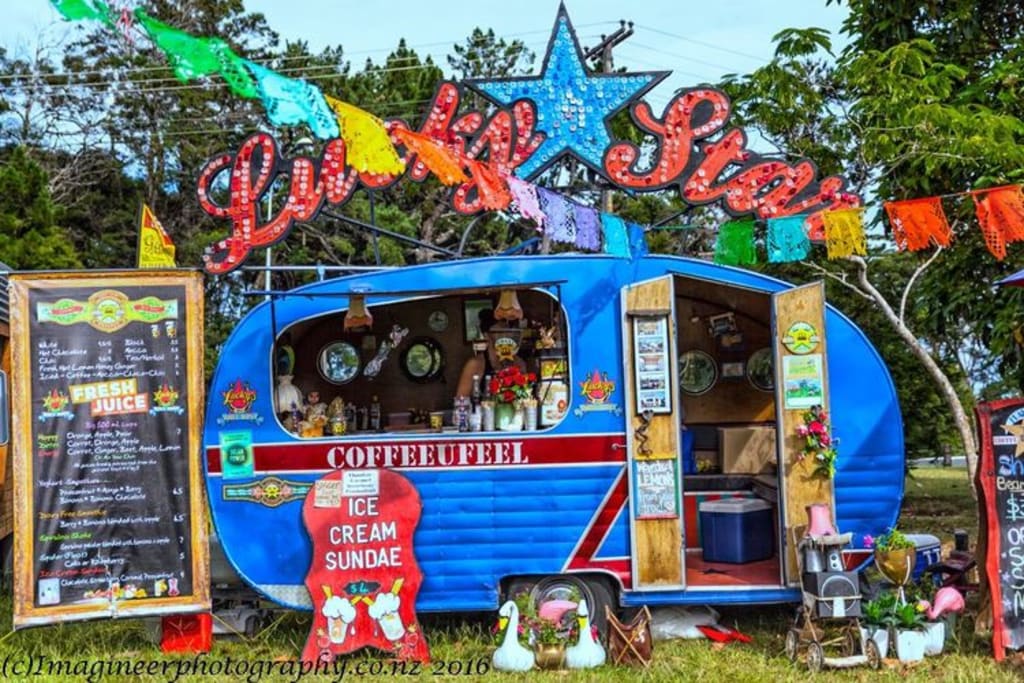 The Lucky Star Coffee Booth
Since moving to New Zealand back in March of 2020, before the pandemic of course. I have been on the hunt to try my best to do all the things that go off the beat and path! Sure tourist attractions are fun, but they can be crowded and over-done. I've made it an important mission to find hidden gems all across the country that could fit any sort of traveler!
This past weekend while scrolling through Facebook I got an ad on my page. I'm not one for giving attention to the hundreds of ad's I get a week but this one just happened to catch my eye. It was for an event near my current home, the event titled 'The Extravaganza!".
I of course, quite intrigued clicked on the ad to see what it was all about. Little did I know I had stumbled on such a fantastic time!
My family and I decided on attending the fair! It was definitely worth the early morning trek into the larger city by me. Upon arrival the fair was filled with amazing travel homes. All of the sellers in the fair travel the country with their merchandise in their tiny homes! Being able to jump into the fun artist community for a bit was refreshing. As an artist myself it was a great time being able to roam around and support small business's right at their source.
All of them truly wonderful and kind. The products lining the paths of the fairgrounds were unique, fun, and interesting. There was everything from incredible metal work to dainty jewelry made from beautiful stones. Not only were there wearables such as clothing and jewelry. The fair had an abundance of natural products, such as soaps, essential oils, and aromatherapy devices. It was easy to tell that all the pieces sold at the festival were made with care and compassions. The sellers of the fair taking immense pride in everything they do!
Now the fair didn't just have fun trinkets for sale of course. There was live music playing throughout the grounds. As well as a few shows playing through out the day. The show I happened to catch this particular day was the 'Asher Family Circus', and this family really knew how to have a great show! I'm not really sure what the young girls name was, but if she ever reads this I just want her to know that she did absolutely incredible! I would say she absolutely has an amazing future of performing ahead of her.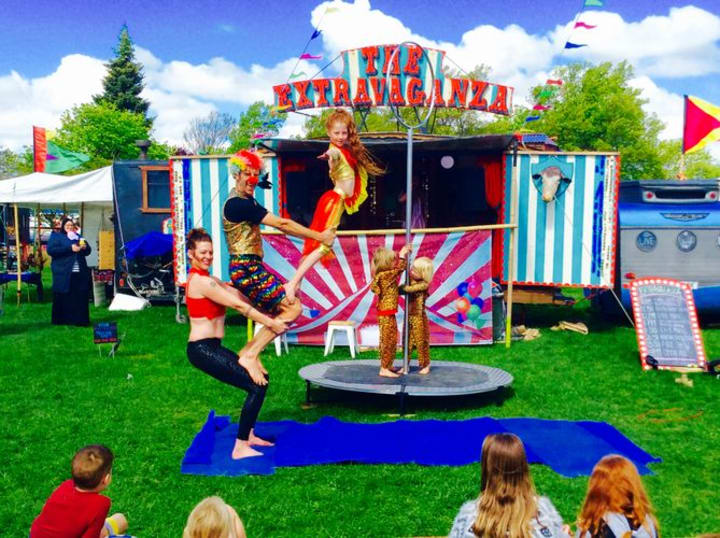 Their fun energy was intoxicating, it drew in everybody! The performance was fun, it was comedic, and had some incredible showmanship. The products they also sold at the fair were incredible as well.
The Extravaganza had a bit of fun for everyone in the family. Small rides for the kids to enjoy, candy floss that everyone would want to sink their teeth into, and even delectable coffee drinks to give anyone a caffeine high.
Not only were the products and edible aspects of the fair a good experience. There were also Tarot readers, as well as energy healers! For someone who believes in the art of divination as well as fortune, the woman who read my cards was an absolute gift. If you were ever looking for a small bit of insight, or possibly just a push into the right direction. I would recommend a Tarot reading at any time.
The intimate fair had lots of things to enjoy and see, my family and I ended up spending about four hours on the grounds. Drinking up every second of the atmosphere!
Now as stated before, The Extravaganza is a traveling fair! They travel all over the country, north and south islands! As of writing this article, their next stop is Christchurch! I truthfully couldn't recommend the experience enough. It was a great time for anyone. The art, the music, the atmosphere is enough for anyone to think about jumping on the independent artist train.
If you're ever in New Zealand, either as a traveler or permeant resident, I would definitely say to check out The Extravaganza for a fun day out with friends of family!
Let me know if you have any secret gems in New Zealand that I could possibly check out! More places coming very soon. Keep an eye on my page for all the fun spots all around the country!

Sierra Lynn
a writer. a weirdo. a worthy Sith apprentice.
Check out my poetry collections on Amazon!
"Popcorn & Exstential Crises"
"Popcorn & Midnight Adventures"
Coming soon - "All the Sides She Hides"
See all posts by Sierra Lynn →