Helambu Circuit Trekking 8 Days
trekking to helambu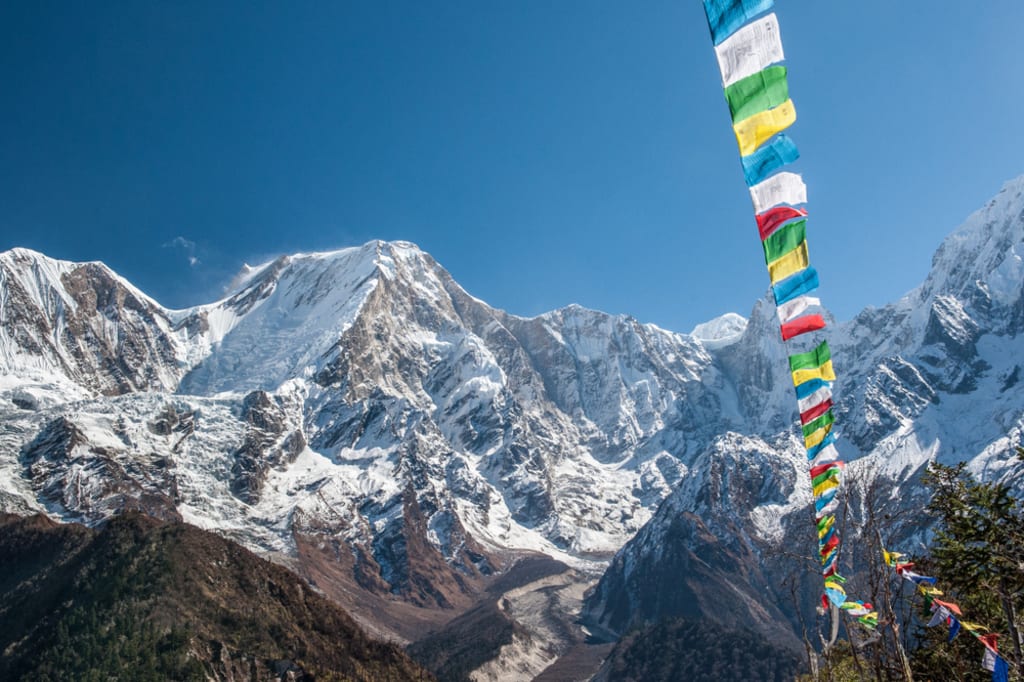 The Helambu circuit trek is a short limited adventure and beautiful landscapes attraction destination in the Langtang region, this trek offers traditional culture, wonderful mountains, and enough adventure too. The trek is said to be a straightforward, low altitude and suitable for mixed ability hikers. Helambu circuit trek is a suitable place for the traveler who loves from the natural and cultural heart. The trek offers magnificent Himalayan views of Ganesh Himal (7,405m), Dorje Lhakpa (6,990m), Langtang Lirung (7,245m), and peaks.
Helambu circuit trek is nearby journey from Kathmandu Valley, the ancient monastery with border of Tibet make enthralling experience, this region peoples follows the Tibetan origin and same look like Tibetans. During the trek, you will get to see endangered species of animals, land of forests, flora, and fauna, Similarly, local tour operator offers amazing hospitality. Helambu Circuit trekking is also understood that the beginning of an adventure, also gives excitement for other trekking. Tharepati is the highest point of the trek which elevation is (3,650m), so the Helambu Circuit trek difficulty can be marked easy in terms of technical climbing but does demand strong determination to go on the Helambu Circuit trekking 8 days, and you have to walk around 5-7 hours per day. The trekking includes amazing traditional cultural, walk through dense forests of Bamboo, Rhodendron, cross paddy terraces, beautiful waterfalls, explore several Buddhist monasteries as well as breathtaking views of snow-capped Himalayas. The Langtang region aptly called the valley of glaciers, valley provides slow-moving rivers, swift mountain streams, snow-capped peaks, meadows strewn with daisies and wild primulas.
We, Himalayan Frozen Adventure designed this short package for all of ages, which just for eight days to enjoy at Langtang region Helambu trek. Spring from March to April and Autumn from October to November is the best season to go on Helambu Circuit trekking. For Helambu Circuit trekking cost or any other information, feel free to get in touch anytime with us. We provide perfect services of our customers, easy way to contact WhatApps & Viber: 9840396708 (Govinda) and Email: [email protected]
Itinerary
Day 01:Arrival in Kathmandu
Day 02:Kathmandu to Drive Sundarijal [1 hrs] & trek Chisapani [2,300m, 3-4 hrs]
Day 03:Chisapani to Kutumsang [2,446m, 5-6 hrs]
Day 04:Kutumsang to Tharepati [3,650m, 5-6 hrs]
Day 05:Tharepati to Tarke Ghyang [2,560m, 5-6 hrs]
Day 06:Tarke Ghyang to Sermanthang [2,590m, 5 hrs]
Day 07:Sermanthang to Malemchi Bazar [850m, 5-6 hrs]
Day 08:Malemchi Bazar to drive Kathmandu [1,400m, 4 hrs]
For more information about Helambu circuit trek Itinerary, Cost, Maps, Guide, Weather, etc then click here.
Helambu Circuit Trekking Accommodation
Helambu Circuit Trekking accommodations are Lodge and Teahouse. Around Kathmandu, we can find a good facility with comfortable accommodation at the Hotel. Helambu Circuit Trekking all accommodations are on the twin-shared basis. During the trek, Himalayan frozen Adventure will manage room with attached washrooms. In the teahouse, we have to share the toilet. Single room is available in Kathmandu and the lower elevation trekking region but might be impossible to higher elevations.
Helambu Circuit Trekking Meals
At the Kathmandu have included only breakfast. During the Helambu Circuit Trekking, all meals will be provided. In the Langtang region, we can enjoy Nepalese food with international cuisine like Tibetan, Continental, Indian, Tibetan, Italian, etc. Through the trek, we have breakfast/lunch at the teahouse and Dinner will be at the lodge. You can choices different kinds of breakfast, lunch, and dinner by the menu.
Acute Mountain Sickness (AMS)
AMS or altitude sickness is one of the main risks while traversing in the high altitude. The main region behind getting AMS is when the body doesn't adjust to the lower level, and the result can be deadly. So it is very important to take proper measures on time. Gaining altitude with constant pace and proper acclimatization days will help reduce the chances of getting AMS.
Similarly, you also have to keep yourself hydrated during the trek, therefore, drink enough water and avoid alcoholic drinks as it dehydrates the body. If you are planning to trek in one of the adventurous trails of Nepal then do keep above things in your mind.
Symptoms of altitude sickness
Difficulty in sleeping
Dizziness or light-headedness
Fatigue
Headache
Loss of appetite
Nausea or vomiting
Shortness of breath with exertion
Preventive measures
Include an adequate number of rest days in the itinerary
Keep yourself hydrated
Do not drink alcoholic beverages
Do not gain more than 500 meters in a day
Try to spend the night in lower altitude
Acclimatize properly at a lower altitude
Inform your guide immediately if any of the symptoms you see
Do not push yourself
Passport & Visa
A passport with at least six months of validity from the return date is mandatorily needed. You can get the Nepalese visa from the Nepalese Embassies or Consulate in your country. You can also get the Nepalese visa upon your arrival at Tribhuvan International Airport in Kathmandu. Do know that there are few countries that have to apply for the Nepalese visa from their own country. Obtaining your visa is entirely your responsibility.
While booking, make sure to put full and correct passport information so that we can get all the necessary permits, tickets, and pay fees on your behalf. If you do not provide the correct information when you make your booking, we will not be able to make the necessary bookings on your behalf and cannot be held responsible.
About the Creator
Himalayan Frozen Adventure one of the travel agency company in Nepal, the company got the best award for adventure achievement, where has perfect packages for Nepal, Tibet, and Bhutan. For more info - www.himalayanfrozen.com/
Reader insights
Be the first to share your insights about this piece.
Add your insights