Germany
Arriving the first time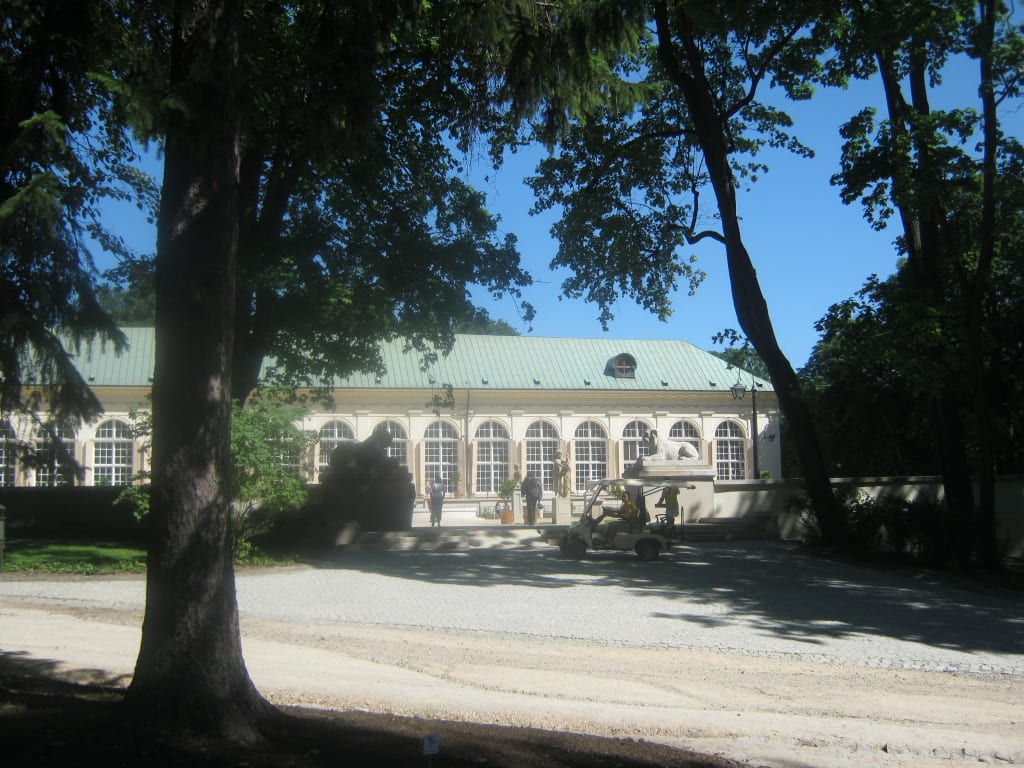 Somewhere in Europe
When I first arrived in Germany the country was still divided between East and West. I arrived in Frankfurt as required and on time. When I arrived in Frankfurt it was my first time being away from the home shores of the United States and it was intimidating to me. I had never been this far from Roanoke, VA. I was just eighteen and scared to death to experience anything that adventurous my first night so I stayed in the barracks. We were processed into the European theater and I was surprised by how quick the Army had this done.
I was sent to the extreme northern portion of Germany halfway between Bremen and Bremerhaven. It was in this area I started to find myself, and to break away from that shy scared abused boy of my youth. My first night in my room I was asked if I wanted to go to Bremen to drink some beer and I said sure. My roommates said don't worry we will have you home in time and laughed. I had the normal responsibilities of any new soldier arriving at their first military installation, that deer in the headlights look. As I settled into my new surroundings, many thoughts crossed my mind such as how could a citizenry let a half crazed maniac destroy such a beautiful country.
I found it interesting that German families in conjunction with the US military, would have American soldiers in their houses for the holidays. The Germans would adopt a soldier for Christmas. I never participated because I always went home on leave over the holidays. I also learned that we weren't the well loved and respected nation that we were taught in school. The governments always had a wanted terrorist list posted that we had to look out for, and also Russian spies operated within the borders of Germany.
There was another thing to get accustomed to was exchanging my US money for the German Deutschmark. That rate changed daily and it seemed that the rate was always lower on payday. I was different than most Americans because I would actually eat at local restaurants taste the cuisine and found I actually loved it.
I learned two things that night, there was no age limit in the bar and that I couldn't drink more than half a German beer without getting sick. My favorite German beer was Romer Pils dark. I met someone my night yes a girl and I went home with her. But I was more interested in her twin brother and the sparks flew between the two of us. I also discovered my real sexuality that night. I found out that I was in fact gay and very attracted to this very beautiful lad standing before me. I really didn't need confirmation of that with all the boyfriends I had while growing up. But my concern was not my attraction to this beautiful kid, but the ramifications from the Army if we were caught. He knew it and so did I, thankfully I was able to meet him off base.
I used my time in Germany to go on tours and to learn about other cultures, customs and to visit other countries. I spent countless time in the local city taking pictures of the town and found that I really loved windmills. I couldn't explain it until years later when I found out my grandmother was half German and half Dutch. In Osterholz Scharmbeck, there were plenty of beautiful windmills to view.
I found out that the customs of Germany were quite similar to those in the US except for the main holidays such as Octoberfest and Fasching. I spent many countless hours touring this beautiful country trying to learn the language and meet the people. I thoroughly enjoyed my time in Europe and have been back several times since I have left the military. I really enjoyed the Castle tour on the Rhein River. Those castles were absolutely beautiful. I learned how to use the train system that to my surprise worked well with the airline industry. I really didn't know how much they had invested in their transportation system. I fully discovered the entire system when I went over there the second time, bus, train, light rail, and sub train systems. The Germans have a very impressive transportation system, something America could learn from.
My suggestions to anyone wanting a good time in Europe is to experience it first hand. however; don't try to hop the train for free ride because that is expensive. I found that out accidentally as we dropped ours as we entered the train luckily my tour guide had extras. But the fine is forty Euros per person and they hold your passports until you pay it. Please don't try it. With Covid restrictions travel to Europe is limited so check before leaving. Also, starting in 2021, You have to have a visa to visit the European Union.
I would suggest taking an entire month to explore this beautiful country and you still won't cover all the sites. But you will have a blast.
About the Creator
I am a new author. I wrote my memoir Silent Cries and it is available on Amazon.com. I am new to writing and most of my writing has been for academia. I possess an MBA from Regis University in Denver, CO. I reside in Roanoke, VA.
Reader insights
Be the first to share your insights about this piece.
Add your insights