From Naples to Amalfi Coast - Eating Our Way Through
Best "Value for Money" Restaurants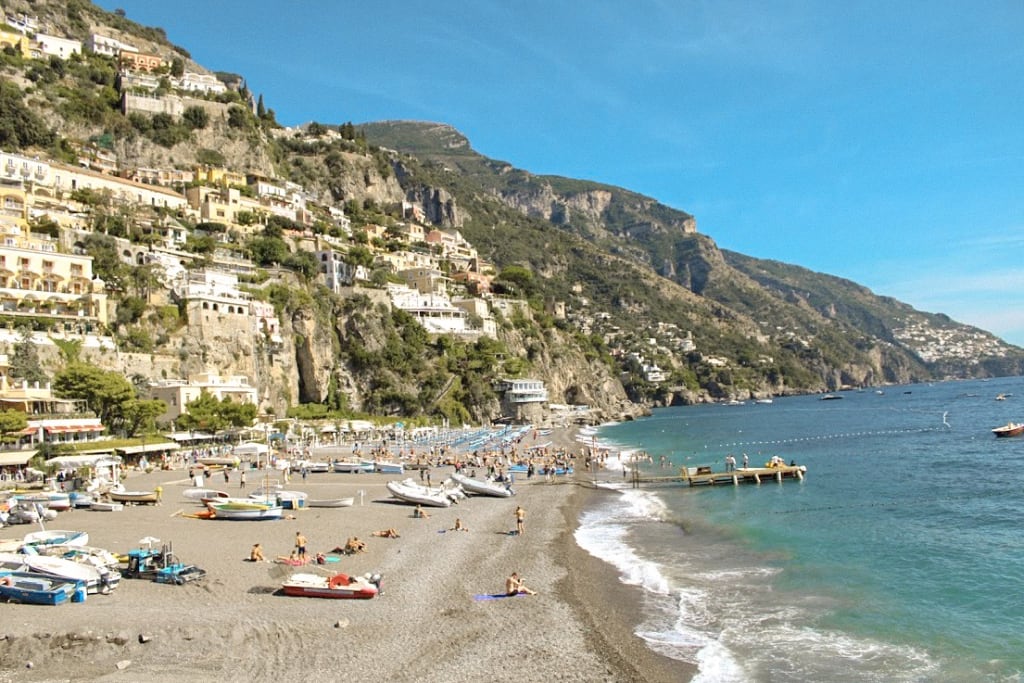 Positano, Costa Amalfi, Italy
The Amalfi Coast is probably as close as we can get to "heaven on earth." Not only it is outstandingly beautiful, but it also offers delicious Italian food. What else can we ask for in life?
But, like everything in life, it comes with a price. In this case, as in many others, the sea of tourists taking over every inch in the Amalfi Coast is the issue. Escaping them is not easy, but it isn't impossible either.
If you're after a shortlist of value for money restaurants away from the tourists, offering authentic and delicious Italian food, here's a shortlist of my favourites.
If you're looking to get some peace and quiet, and get away from noisy and chaotic Naples, this is the perfect fit. Also, did I mention that you can get a tasty plate of pasta for €5,50? Yes, that's right!
Their daily menu (which btw is the definition of "value for money"), is composed of a shortlist of local dishes including some really tasty pasta dishes I highly recommend. Although their daily menu is in Italian, it is worth getting your translator out and ordering from it.
My partner ate a white pasta that he chose from the daily menu, and he said it was the best pasta he had on the whole trip.
This one is a MUST. This is the only restaurant we had to return to experience for a second time.
If you got yourself a car and you're driving from Naples to the Amalfi Coast, you won't regret stopping at Osteria Donna Maria in the Torre del Greco metropolitan city.
If you are eager to try the local dish "Parmigiana di Melanzane" like I was, this Osteria has taken this local dish to the next level. Without a doubt, the best Parmigiana di Melanzane I've ever tasted. Below is a picture that, quite frankly, doesn't do it justice.
This Osteria's Chef, Vittorio Carotenuto (well known in the area), levels up the Italian traditional dishes while keeping prices affordable. Every one the dishes I tried at this almost-minimalist-looking Osteria was keeping it's true Italian flavour and shape, while stepping up the quality of the cooking process.
I don't know if this area of Italy between Naples and Costa Amalfitana is popular for talented chefs to open their restaurants, or if there is perhaps a cooking school in the area, but one thing I know for sure: The two restaurants I visited between the Coastside and Vesuvio stepped up their game and offered true "value for money" experiences.
If you're looking for Italian comfort food with a twist, this restaurant will offer you a fancier version of the classic "Polpette di Melanzane" or a new combination of flavours on your "Polpo Alla Griglia."
With a well deserved 4.6/5 on Google Maps, this restaurant won't disappoint.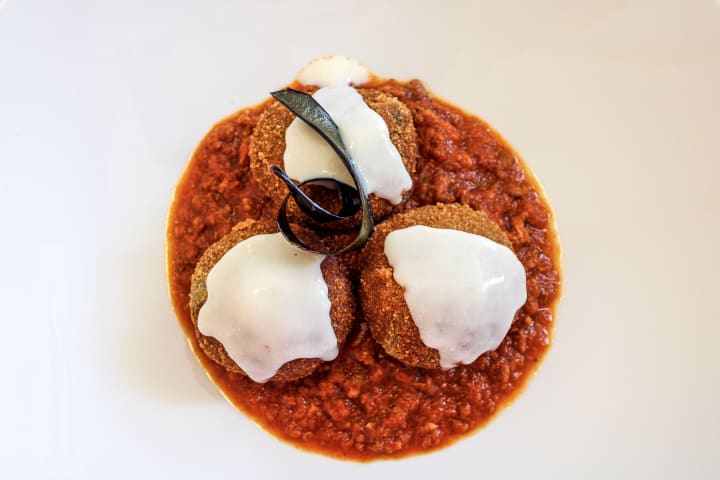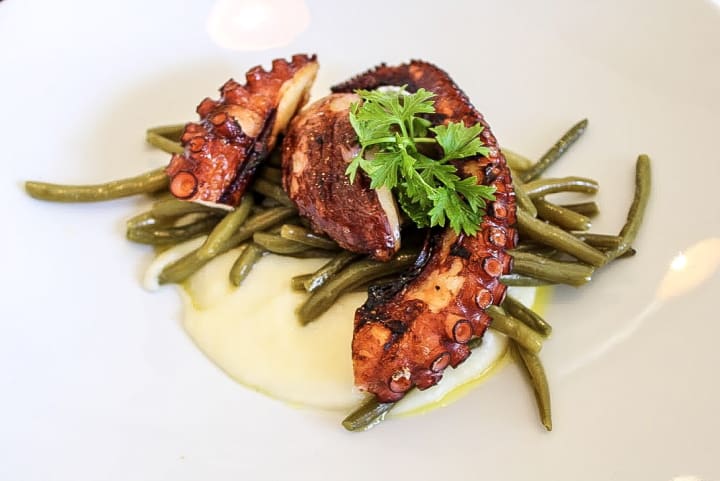 If I'm completely honest with you, I did doubt adding this restaurant to the list. Here is why:
The intrinsic loyalty and respect for good food (probably part of my basque identity) inside of me were not happy about recommending a restaurant that, in my opinion, wasn't anything out of the ordinary. Not bad. But just nothing special.
On the other hand, the restaurant's location (in the incredibly touristic Positano) was such a great spot. Away from most tourists, and with the best view from I restaurant I have ever had the pleasure to enjoy, in my entire life.
So, as you can see, I did end up adding the restaurant to the list. But, in order to keep my basque culinary ethics intact, I suggest that you get yourself an appetizer, a bottle of wine (they have a great wine list), and enjoy the breathtaking views. This set up is the real "value for money" deal.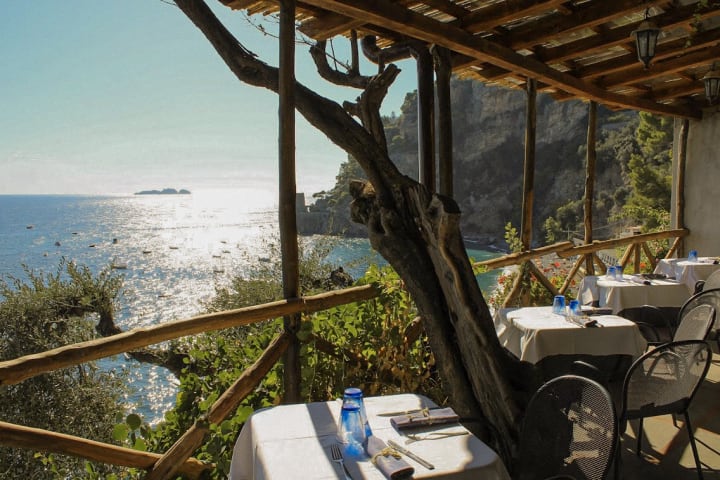 It doesn't get more local than Eughenes.
Eughenes himself welcomes you to the restaurant, and comes to your table to read you the day's menu from his notepad. Everything happens in Italian, broken English, and (for those of us that aren't fluent in Italian) in sign language.
His signature dish is the zucchini pasta, which was delicious, but the "Melanzane and Ricotta Ravioli with Pomodoro sauce" was even better. Before those two simple but excellent portions of pasta, we had a platter of mixed cheeses, grilled vegetables, and parma ham. All of it was great, homemade, traditional, and affordable. Basically everything you are hoping for at a Trattoria.
*For those Italy virgins out there, Trattorias are family-run traditional Italian restaurants. Most of the time, trattorias will be more affordable and will offer a homemade type of cuisine.
I almost forgot. Whether you are a sweet tooth or not, get a dessert. The tiramisu was one of the best I had on the trip.
For all of you that use Google Maps to obsessively research restaurants, here's the list of the restaurants I mentioned throughout this post all together wrapped into a handy list: