Free Parking on Las Vegas Strip
Planning a trip to the Las Vegas Strip?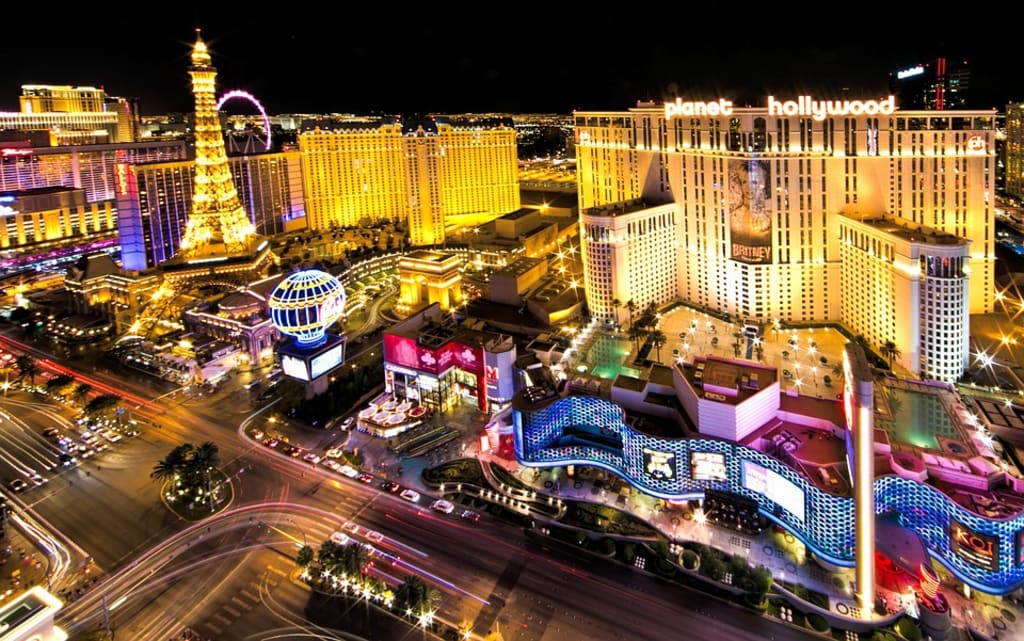 Do you ever plan to visit Las Vegas, Nevada?
If so, here is a little guide to finding free parking.
It has been a very long time since we have been to the Las Vegas Strip. (Until just a few months ago.) Things here have definitely changed in a lot of ways... And that includes parking areas on the Strip.
A few years ago, many of the casinos, hotels, and resorts on the Las Vegas Strip offered free parking for visitors and residents. But now, it is a lot more different. While most places charge for self parking and valet, there are still a few places left that offer free parking and free valet. That's only if you know where to go. It's usually the residents of Nevada that know the ins and outs of where to park, and the visitors, not so much.
So if you ever plan to head to the Las Vegas Strip, whether it's to go site seeing, check out the shops, or win big at the casinos, here is your guide to finding free parking.
1. Shopping Centers
You will find free parking at a variety of shopping centers on the Strip. Such as Hooters, Fashion Show Mall, and the Shoppes at Crystals, which you will find in front of Vdara and Aria Hotel, and also the Shoppes at Mandalay Bay, which is located right between Mandalay Bay and Luxor, also known as The Pyramid.
2. Stratosphere
This casino and hotel offers both free valet and self parking. By the way, the Stratosphere has one of the best views of the Strip.
3. Circus Circus
It is free to self park in the parking lot or parking garage. Valet, on the other hand, is not. You can expect to pay $10 for up to four hours for valet.
4. Trump International Hotel
Sadly, there is no self parking here. This international hotel does offer free complimentary valet.
5. SLS
Parking here is free also. What's best about SLS is that it is close to the Vegas Monorail, which gives you a ride down the Strip. (Definitely check it out. I do have to say, using the Monorail is a lot better than walking the entire Strip.)
6. Treasure Island
This casino-hotel has always offered free parking and still does. They even have a huge sign right next to their parking garage advertising free parking.
7. Wynn Las Vegas
They charged for their valet services, but their self parking is free.
8. The Venetian and The Palazzo
This is the only mega casino-resort left that does not charge for parking. I heard that they have no plans on charging for parking in the future.
9.) The Cosmopolitan
Valet parking and self parking is free until May 16. After that date, you will get one free hour of parking, and once that hour is up, then you will have to pay. This also include hotel guests. I believe the charge is $10 or up depending on how long you're there.
That is about all the free parking you will find on the Las Vegas Strip. All other major casino-resorts, you will have to pay for parking. You may be lucky to find some cheap parking, as low as $7, but you can expect to pay between $10 to $25 just for parking.
If you plan to not be on the Strip but go downtown or to Fremont, you can find free parking spaces in the residential area around there or on the outskirts of that area. Most big parking lots you come across will have you pay a parking fee. Which could range about $10 to $15.
I would also like to warn you. Some self parking that is on a parking lot (not parking garage) will ask you to go to a kiosk to pay and just because you "think" no one is looking, you decide not to pay. Think again... They have sensors on each of the parking spots. Most people will not notice this because when you park, your car is hovering over the sensor or it's late at night and you can't see it. So don't say you didn't know, because you've been warned by me.
Another insight: You can also use this app called Spot Angels. It is an app that helps you find free parking, not just in Nevada but in other major cities such as New York, Seattle, Washington, and Toronto, to name a few. The app is also computer friendly and it definitely comes in handy.