Five Things to Forget About for a Truly Unforgettable Adventure
Do you agree with all five?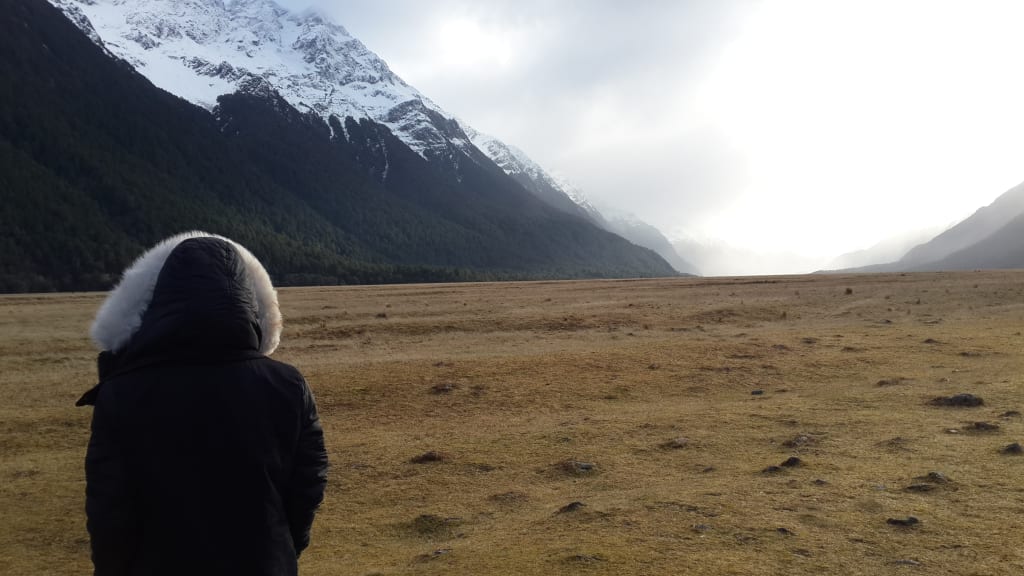 Note: This was first published in 2016 on my now-defunct blog.
As much as I love travelling, it can be such a hassle with the long to-do list you have to check off before the big day of departure.
From booking flights and hotels to triple-checking you've packed your passport and have enough of the right currency, with all these on your mind, it can be easy to lose track of what's most important - having a good time.
So here are five things I like to forget about when I'm on my adventures:
1. Forget The Time
I hate that we live in a world so governed by time. Why should numbers dictate the way we live our lives? We're constantly checking our watches, phones, and computers to make sure we're doing what we're supposed to be doing, at a particular time. 6am means waking up, 11am means that work meeting, 3pm means that appointment with that very important client, 9pm means gym, and 11pm means sleep.
To truly discover and appreciate a place, I like to be present, fully. We can't have our minds focused on sticking to a schedule and rushing off onto the next to-do. Take it slow!
Breathe in your surroundings as you taste the street food, look high above the buildings and admire the clouds, squint at the little details of that thousand-year-old landmark, listen to the locals speak and watch the way they communicate, and really, take in as much as possible.
2. Forget The Map
At least for a day.
Or if you're up for it, forget it your entire trip!
When your head's not buried in a map, you'll actually look at your surroundings. When you don't have a clue where you are or where you're heading, you'll notice the things people tend to look past. You'll find the ordinary, like an old wooden door or friends having a picnic at a neighbourhood park, to be more beautiful, maybe even magical.
Best of all, the most memorable experiences you have when travelling are often those you stumble upon. So go, explore, wander, get lost! (among other travel clichés)
Of course, don't venture off into that dark alleyway with the strange people yelling over the sound of breaking glass. Just, bring your common sense with you.
3. Forget Your Native Language
Unless your native language is spoken widely by the locals, take some time before and during your trip to learn their language. A few common words and phrases can go a long way in not only helping you get around, but to show you care about and respect them and their culture. Perhaps the first word you should learn then is "Thank you". After all, well-mannered people are more valued and welcomed everywhere, right?
Check out this list of how to say "Thank you" in 50 languages, from one of my favourite travel and lifestyle blogs, World of Wanderlust.
4. Forget You're A Tourist
While you're learning the language and communicating with the locals, go a step further and live like one! Forgo the comfy tour bus and take public transport. Forgo the touristy (and more expensive) restaurants and eat where the locals eat. And if you're up for it, forgo the 5-star hotels and live with the locals in apartment buildings or in the suburbs.
Platforms like AirBnb and Couchsurfing make finding local accommodation easy. This is not only, usually, cheaper than hotels, hosts are also often happy to answer any questions you have - tipping practices, train lines, and even, the city's must-visit ice cream stores. Best of all, you can learn more about their language and culture, and truly immerse yourself into this foreign land you're in.
5. Forget Gift Shops
Instead of buying generic key chains and photo frames to remember your trip by, collect a piece of every place you visit and every experience you have. This is personalised, meaningful, and well, free!
For example, collect the business card of this cool café where you had this really good cup of hot chocolate. Or, the cap from the bottle of water you picked up from the airport convenience store after a long flight. Maybe you'd want to keep the stack of train tickets with the dates, times, and destinations marking your journey, or even the fallen leaves from this beautiful park where you spent a whole afternoon strolling around. Oh, and don't forget, some leftovers of the local currency.
It could be anything that means something, and years from your travels, you'll look back on these items and remember exactly where you picked each one up.
I think that's a special thing to have.