Five Cities to Visit in the Netherlands That Are Not Amsterdam
This is the best travel advice from someone who's been to the Netherlands more times than her age.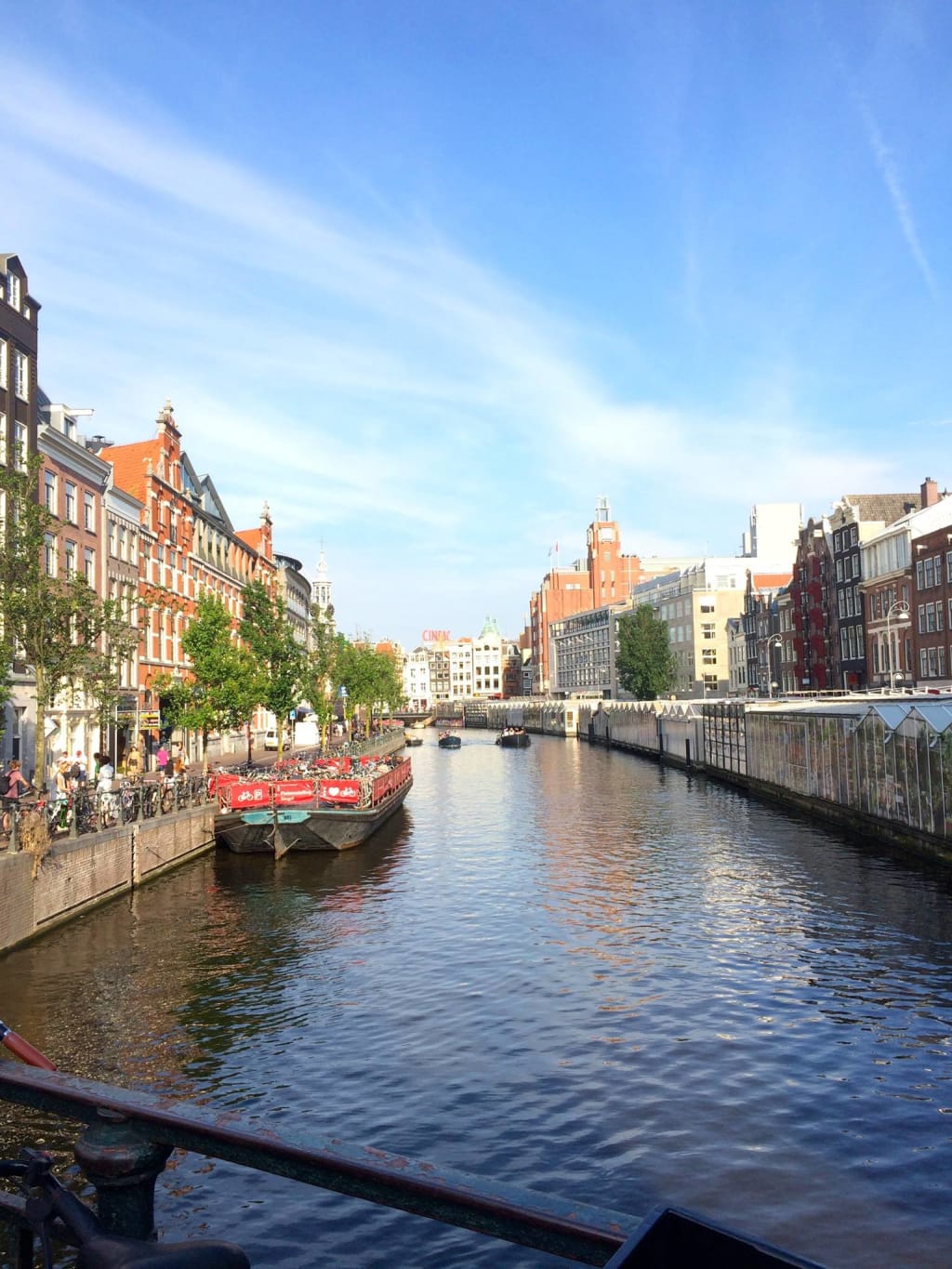 Canal in Amsterdam close to the Bloemenmarkt
Typically when you tell people you are Dutch, the response is usually the same.
"So you're from Germany?" No, Germans are from Germany.
"Norway?" Also wrong.
"Denmark?" Wrong again.
"Holland?" Close. That's a province in the Netherlands, where I'm actually from.
"Oh so you're from Amsterdam?" It's the capital. I've been there, but, again, I'm from the Netherlands. Usually I then have to sit through some story about a bachelor or guys' weekend in Amsterdam where they partied and did a lot of activities that would not be considered legal here in the States.
I have been to the Netherlands more times than my age. When I lived in Germany for about two years at the age of three, I was there almost every weekend visiting my family. I believe it is such an underrated country. Often when people list their dream European travel destinations, the Netherlands rarely hits the top five, that is unless they're a deadbeat. I always felt as if the Netherlands was the Vegas of Europe. It's where people go to party and participate in activities they wouldn't be able to at home. I believe it is so much more than that though.
At this point I have been to every major city except for Groningen and I've been to dozens of small towns. I believe that this country that is roughly the size of New Jersey, has so much to offer. I hope that by the end of this article that I can destroy anyone's preconceived notion that the Netherlands is nothing more than a party destination. I hope this motivates some people to not only travel to the Netherlands, but go beyond the cliché experience and venture out of the capital.
Some Advice
First things first, definitely look into getting an OV-Chip card. You can get them at the airport or really any major train station or super market for 7,50 Euros. They're valid for five years (so if you know anyone traveling there when it's still valid, you can sell or give it them) and they can be used on the buses, trams, and trains. You can reload them at the machines at the train station and be sure to check in before entering your mode of public transportation. Also be sure to check out as well before leaving. The trains always have Wi-Fi which is great if you're avoiding using your data. In general, the Dutch public transportation is quite above average. If you get the app 9292, it will show you what mode of public transport you need to get to your destination as well as the times it will leave. The app even tells you what track the trains will be on. Definitely a must have app for Dutch travel.
Below are some places you can use your card to get to as well as some suggested activities.
1. Zandvoort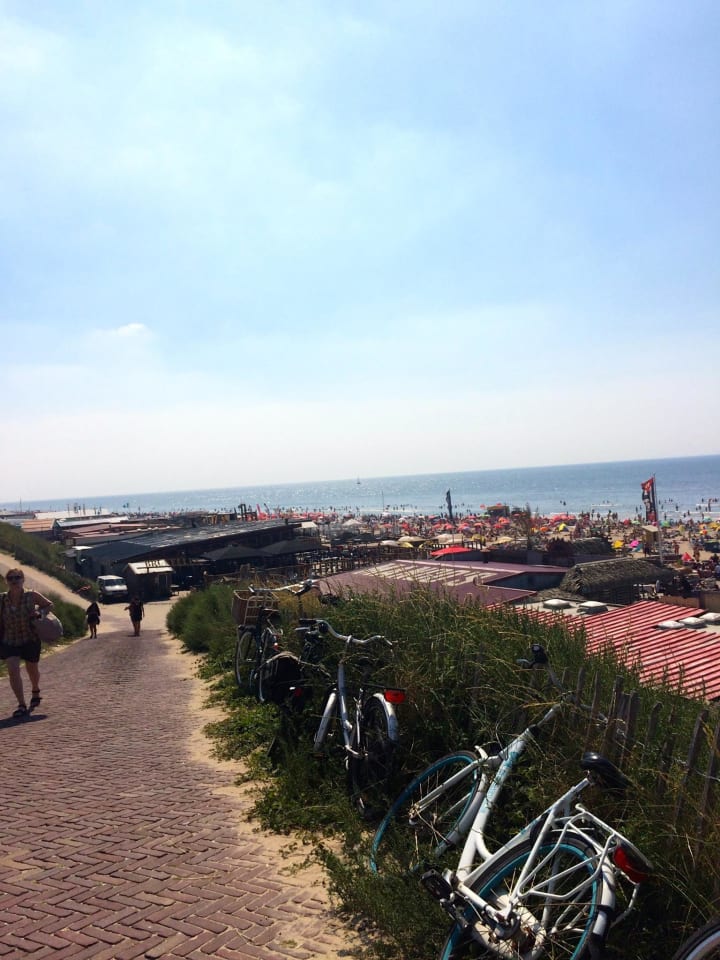 Zandvoort is a coastal town west of Amsterdam. There are several shops and restaurants along the beach. The cool thing about this beach is that it is only a thirty minute train ride away! The beach is also barely even a five minute walk from the train station. Just make sure you use the stop for Zandvoort aan Zee otherwise your walk will be far longer.
There isn't much touristy stuff to do besides small museums and the shops, but the beach itself definitely makes up for it.
2. Utrecht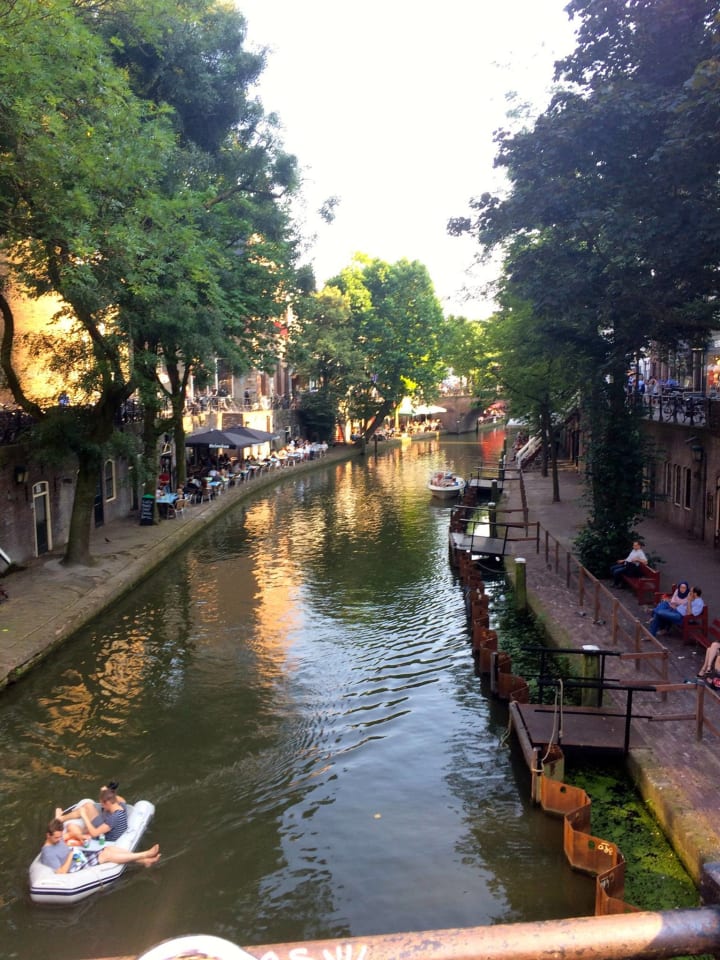 Utrecht is a city located in the center of the Netherlands and is less than a half hour away from Amsterdam. It's another city lined with gorgeous canals and it's old, but beautiful buildings. There is a lot to do in this city.
One of my favorites is the Dom Tower, which was built in the 14th century. If you book a guided tour of the tower, the guide will take you up its near five hundred steps to the top where it is said you can see Amsterdam on a clear day. Close by there is also DOMunder, which takes you below the streets of Utrecht. There you can explore archeological finds that date back to Roman occupation. Tickets to DOMunder are only 12,50 Euros. Both are worth checking out!
3. Scheveningen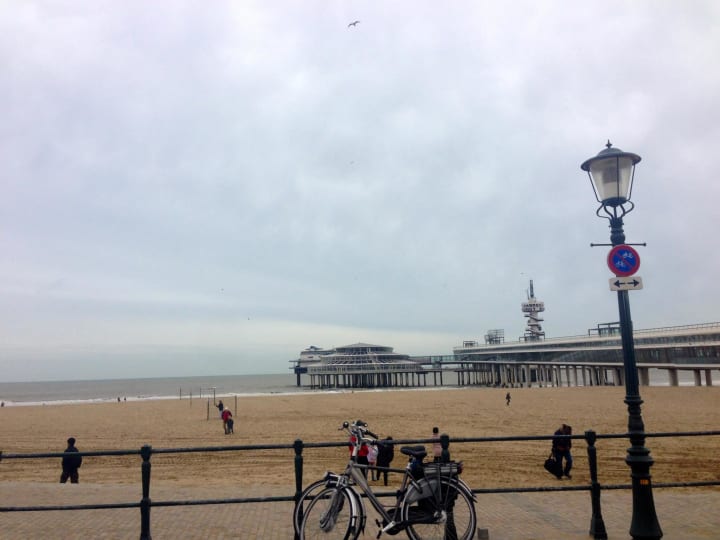 Scheveningen is a district located in the city of Den Haag (the Hague). You first want to take a train from Amsterdam to Den Haag Centraal. From there you can take a tram for about twenty minutes until you are close to the pier. The beach has a bit of a small boardwalk with restaurants, shops, and a Ferris Wheel. If you're there during New Years, they do a polar plunge on New Year's Day.
When you're done relaxing at the beach, definitely take the tram back to the train station and walk around the Hague. It's a city mixed with both old and new architecture. There are plenty of amazing shops and restaurants located in The Hague as well.
4. Rotterdam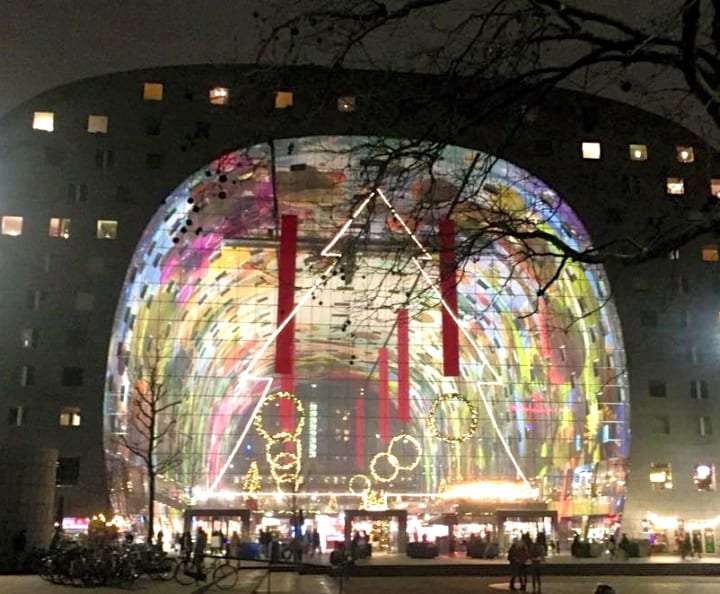 This city is personally one of my favorites. Rotterdam is an incredibly beautiful modern city about a forty minute train ride from Amsterdam. It is a major port city and it was completely reconstructed after World War II. In my opinion, it's like a cleaner, more well-designed New York City.
The Markthal is one of my all time favorite places to visit. There are dozens of shops and restaurants located in this breath taking building. The mural all along the walls is an amazing sight within itself. During the holidays, the lights are absolutely amazing at night.
One of my other favorite places to be in Rotterdam is Euromast. It's a building that is quite similar to the Space Needle in Seattle. A restaurant sits at the top as well as two hotel rooms which can be reserved at 385 Euros a night for two people. To help you rationalize with the price, the room comes with complimentary champagne and breakfast. General admission tickets to simply enjoy the view of Rotterdam's skyline is only 9,75 Euros. For thrill seekers, there are also tickets to go abseiling and zip lining for only 55 Euros. All in all, it is definitely worth it.
5. S'Hertogenbosch (Den Bosch)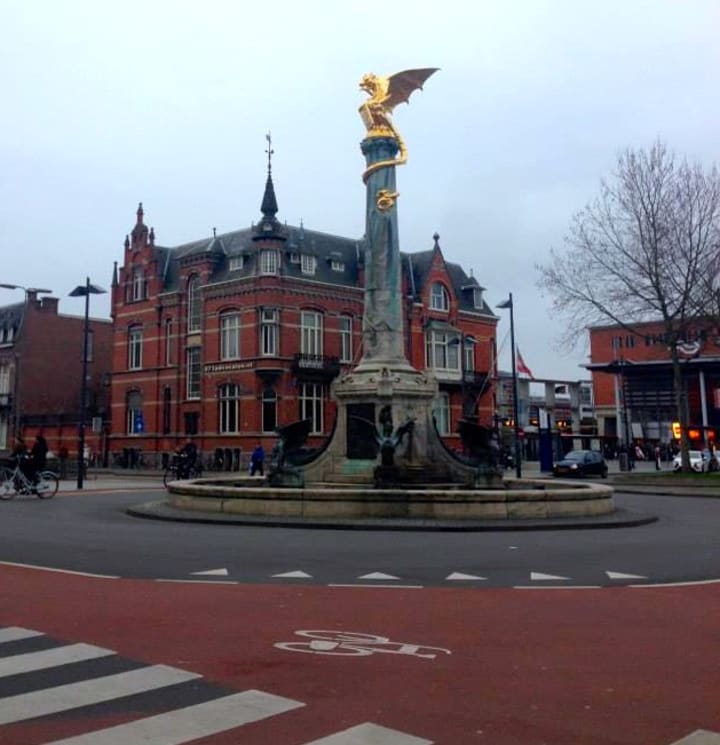 Den Bosch is a small, but beautiful city towards the south of the Netherlands. It is an hour long train ride from Amsterdam to Den Bosch, but it is well worth it.
The best bakery in all of the Netherlands is located right outside the station called Jan de Groot. There you can find a variety of famous Dutch baked goods from bossche bollen to tompoes.
On Saturdays, there's a market in the city center where you can find great and affordable food, clothing, and some homemade goods. In the winter there is an ice skating rink as well as carnival games. There are plenty of other shops and restaurants to check out in the city center as well.
I hope that this list helped in finding great activities to do while in my home land. Have fun and be safe!