Financial Tips for Planning Family Trips
My Family Trip to New York City on a Budget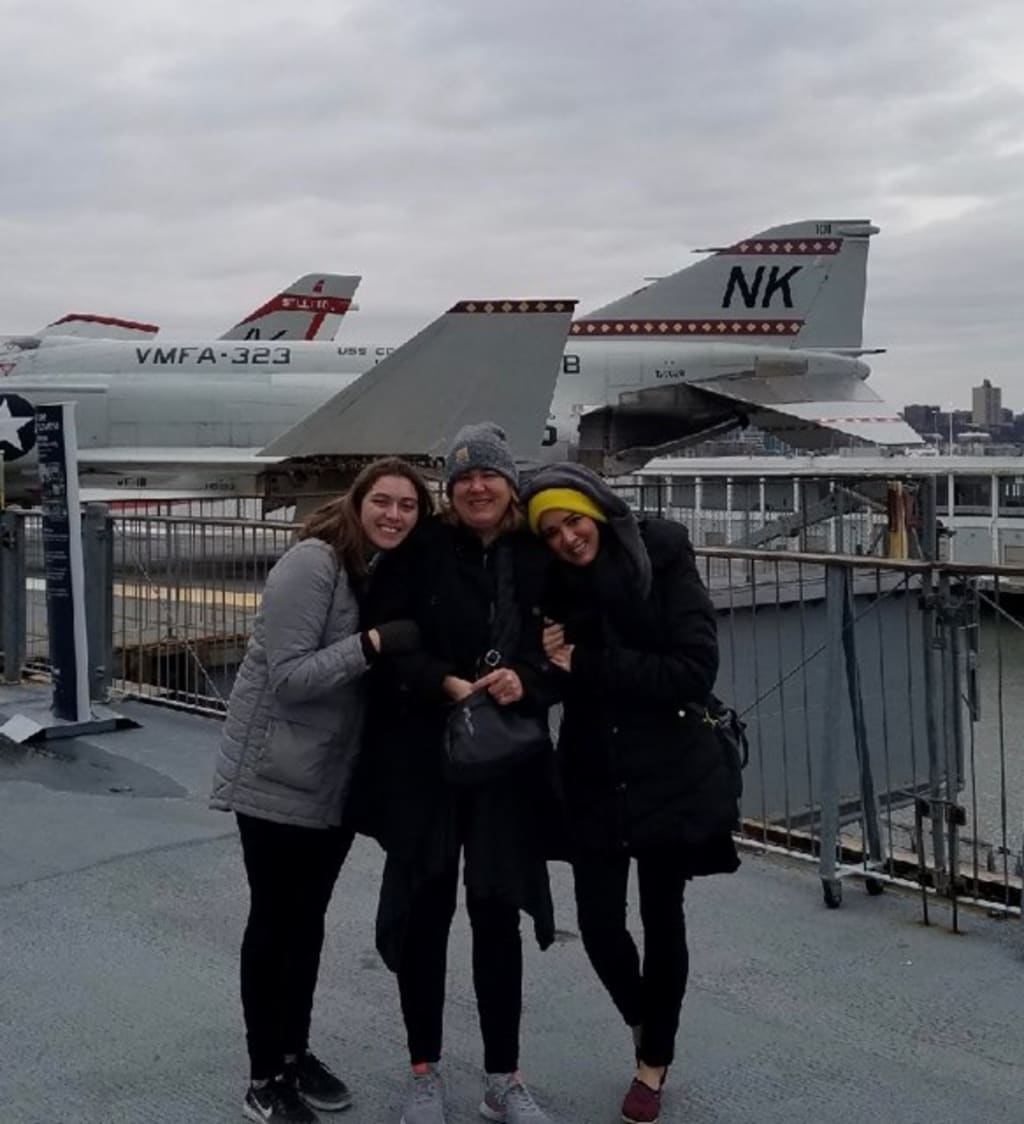 My mom, sister, and I aboard the Intrepid 
About a year and a half ago my mom brought to my attention a great idea, when planning our family trips all parties going on the trip transfer money into one savings account to keep track of how much we have collectively before the trip and to all pitch in to one account. My sister and I being obsessed with list and itineraries let our ideas sore, we added to this idea and proven that it is possible to plan family trips on a budget!
Some tips when financially planning your family trip:
Have one designated person be the account holder.
Set an amount every person a part of the trip puts in monthly like $50.00. Do not put an amount to low since it will take longer to increase the finances within a short time period, put a reasonable amount between $50-$100 dollars. Make sure it is an amount everyone can afford.
Put a time frame to start inputting funds until the trip. My family and I planned the New York trip about 13 months before so when this idea came up we started saving immediately.
Make a Google document this will ultimately be the itinerary for the trip. Everyone a part of the trip add things they want to do, restaurants, and hotels/Airbnb options they are interested in. Decide some things like trolley tours and places to stay ahead of time so as you raise money in the vacation account (what we labeled our account for motivation) you can pay for the big expenses ahead of time. This is what we found to be the most exciting reward while you pay for the big expenses like hotels and flights, all parties continue adding to the vacation savings so when you make it to trip time you have food and splurging money left over!
Before the trip have one person print out all the flight details, hotel/airbnb details, tickets, and itinerary to have all the information on hand since it is not common to have access to a printer while on vacation.
Have fun! This was the best trip any of us have ever been a part of since it was well planned and we actually had joint money ready to spend on food and activities for all of us. Make sure to go with the flow there will be hiccups along the way and some months not everyone can pitch in the vacation savings, but the end result was the most amazing family trip to New York.
Recommendations in New York City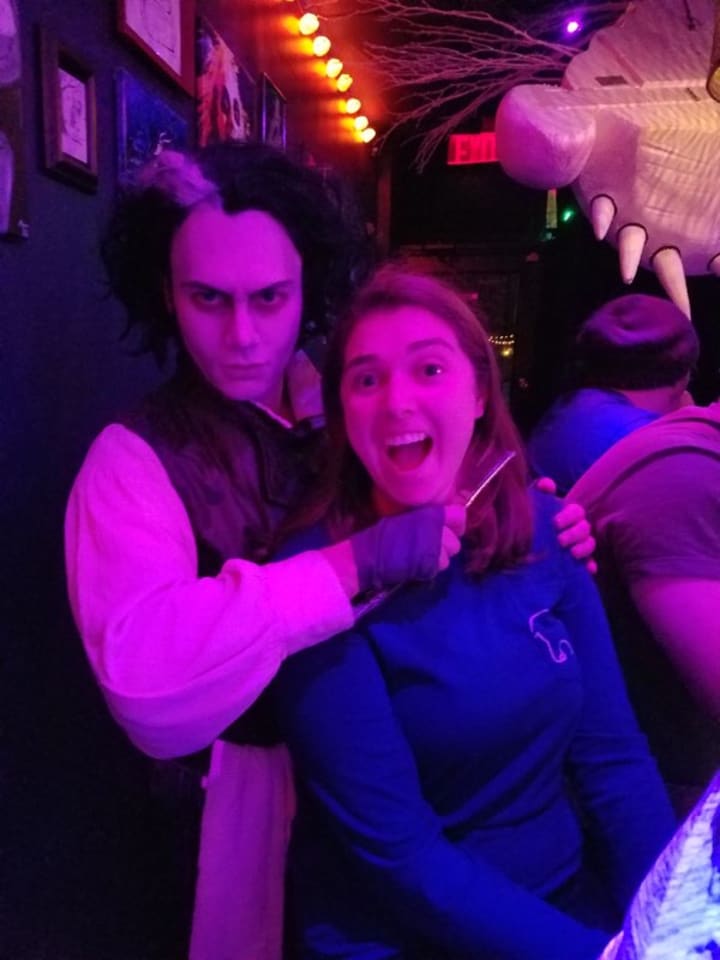 There is so much to do in New York but one thing I recommend isexploring most of the tourist sights and to cover upper, midtown, and lower Manhattan in a trolley tour. My mom is obsessed with tours for the history and learning aspect but my sister, boyfriend, and I saw it for a different reason; it gets us everywhere we wanted to go (the learning aspect is a plus though)! The tourist sites that are a must the Empire State Building, Intrepid Museum, and Times Square. The Empire State building has such a rich history and when you get to the top it's an absolutely beautiful view! If you go during the winter warning the top outside deck is freezing but the view is worth it! Intrepid museum I loved, since it gives you a sneak pick into the military world of the people who lived on navy ships like the intrepid, submarines, and the many different aircrafts the US military have used throughout the years. You get to do a walk-through of the intrepid ship and witness the tight courters, vertical stairs, and complicated technology sailors had to work with in the military. As for Times Square, which has great shopping and restaurants, it is just an anxiety attack waiting to happen, but you must experience it since there is no place in the United States like it and I say that with confidence!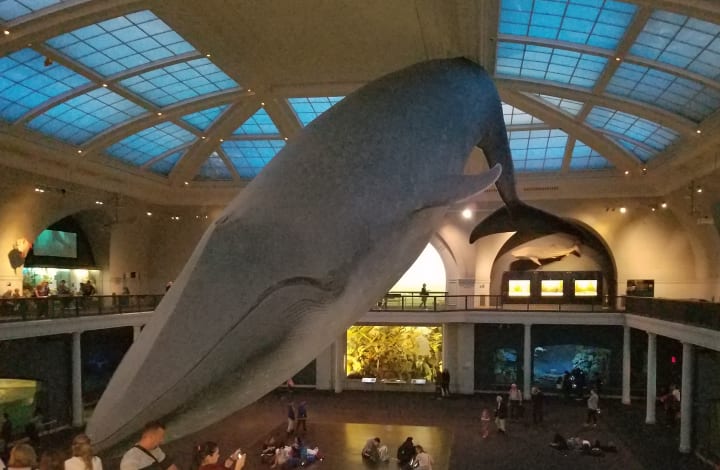 If you are going to see a play which is necessary when visiting New York, The Book of Mormon was absolutely hilarious and you will enjoy it if you don't get easily insulted! There was not a moment of boredom, the songs and characters were insanely funny, but some acts were jaw-dropping! If you are into art, New York has a museum for any type of art that you are interested in. I love The Metropolitan Museum of Art because my favorite eras are impressionism and surrealism and some of the most famous artworks in those eras are displayed there. If you enjoy modern art there is a museum in New York that is solely focused on modern art which is incredible. When visiting New York you cannot miss the One World Trade Center—once you see the memorial built for that tragic event in United States history, it is breathtaking. When you are at the One World Trade Center you feel the sadness, strength, and history in the air; it is a place that brings people to together as one because everyone there is feeling the same intense emotion while honoring those who died.
Food that you must try of course the famous pizza, unique bagels, and fresh Chinese food. For those three foods there are so many great places to get them I couldn't even recommend just one place. You will notice that a lot of food places do not have seating which shows how fast paced locals are and it is common to grab some grub and go. A really cool and hip location is Chelsea's Market which has very distinct stores and great food to try from high end dining to stand and eat food. Manhattan has some of the coolest bars. My favorite that was on the top of my to do list was Beetle House which is Tim Burton themed. One of my favorite characters Sweeny Todd was there—he sang to me plus pretended to cut my throat... it was an unforgettable experience. The exotic drinks and bar food are all scary themed like fries covered in "blood" or a beetle juice drink (just imagine the color but delicious); plus you may witness a proposal which is surprisingly common at this Tim Burton themed bar.
REMEMBER! Boost your immune system before your trip to New York or make sure you have some Vitamin C on hand, from the subway to just walking the streets if your body is not used to it you will get sick. Within 12 hours of being in Manhattan and going on the subway I had a fever and in the next 12 hours after pumping myself with Emergen-c, I recovered.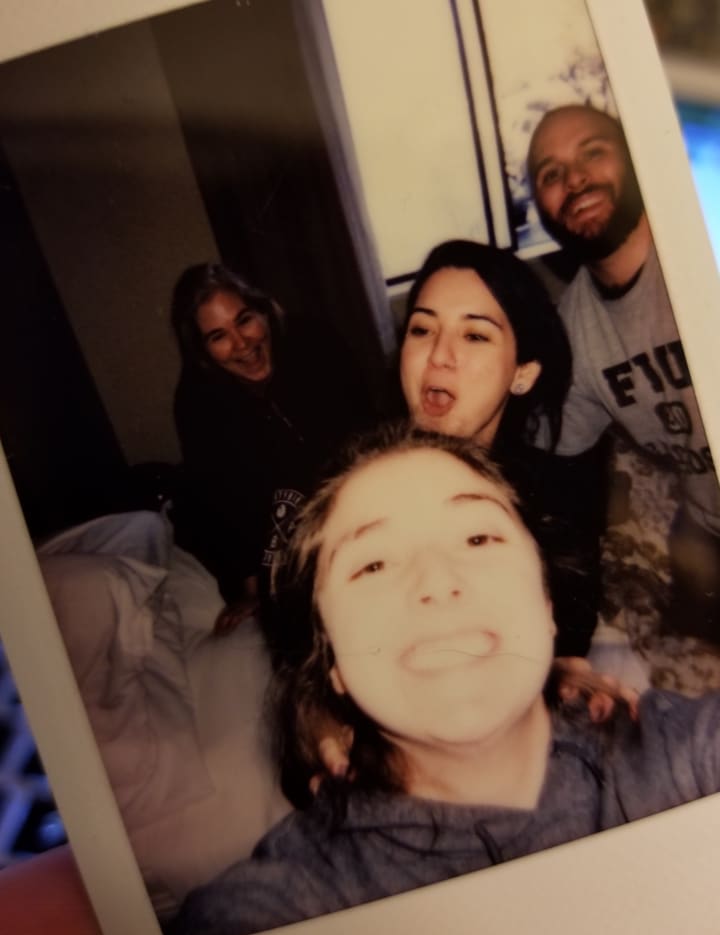 This was an amazing trip. Unfortunately it only lasted five days, because it was so well planned and the plane tickets, Airbnb, and major tickets (trolley) were purchased before hand. We ended up with 500 extra dollars for food, shopping, and activities. This was the most carefree trip I ever experienced, and it was with my most favorite people—my mom, sister, and boyfriend. As for Manhattan, it is enormous and five days was not enough to explore even half of it, but for the things we did get to do it was incredible from the food to the overall atmosphere of the city that never sleeps. New York is a stop you must add to your bucket list! Although intimidating since everything in New York is expensive it is possible to make it affordable with a little bit of planning and saving.
Thank you for reading.