Exploring Rome for a Month
For Next to Nothing!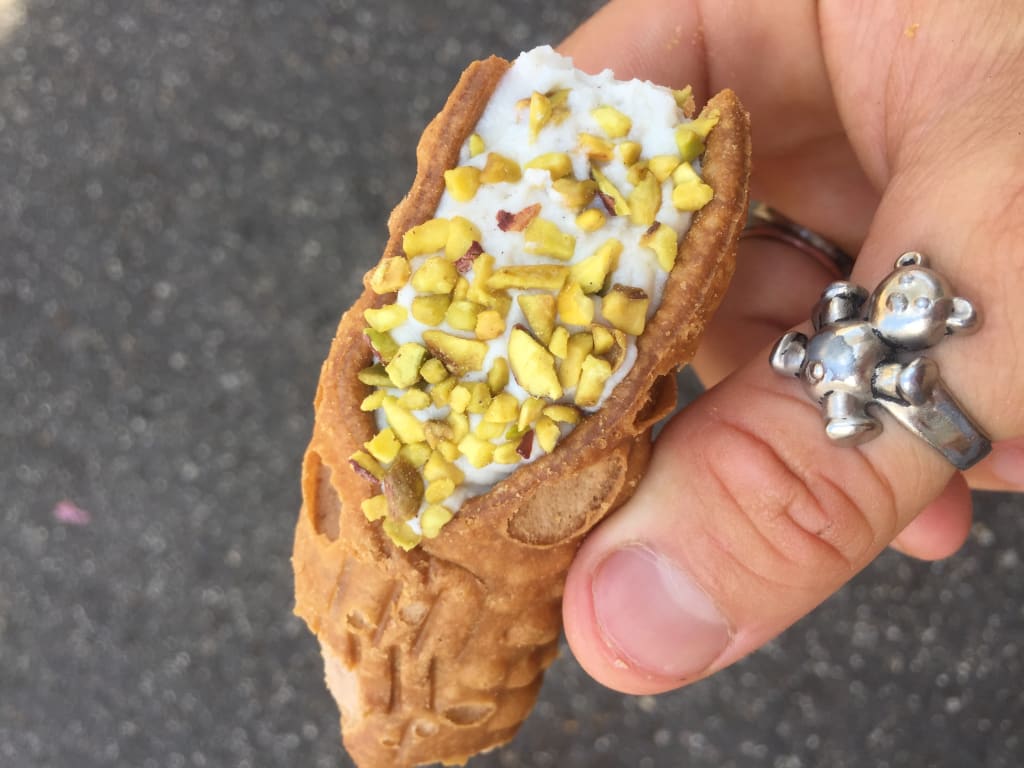 One Solid Month of Food Exploration.... and Some Sights
If you're ever visited Rome you know that fitting in ALL the sights (not to mention food) can almost be described as a marathon. Not only is the city jammed packed full of tourists almost year-round the city absolutely sweltered in summer. However, all the queuing, sweating and running about town is worth it. It's one of the most interesting cities in the world where might dream of leisurely exploring the sites without an Airbnb bill bankrupting them! Well, find out how to spend a month the eternal city for next to nothing.
We managed that spend a month in Rome. With it being 30+ for the entire August, we were able to leisurely explore a sight or two every second or third day. Up early to avoid the heat and we could be on our way home by lunchtime meaning we had plenty of time to stake out the best pizzerias, patisseria, gelaterias and wine bar in our local neighbourhood.
So how did we do this you ask! House sitting and this is where we found this opportunity! We cared for a young pup named Ugo. Every evening he would show us around the magical parks of Rome which are all filled with incredible fountains, status as well as views across the city.
Not only did house sitting allow us to experience this city in great depth it's also allowed for some other great opportunities!
Take Advantage of "The Days"
When you house sit you can travel at a much slower pace. That's means if there are special days or deals you can wait for them. Once a month on a Sunday the colosseum is free, we feared the lines would be outrageous, however, we arrived just before opening time and entered for free within 30 mins. We also were able to experience the Sistine Chapel and St Paul Cathedral on a free day. When we arrived, we realised the line was at least 1000 metres long! However, without the need for everyone to buy tickets, we were inside within 30 mins.
Find the Actual Local Gems
Without the pressure to find the "best pasta" or "best pizza" we didn't subside to the tourist traps or take advice from the many online articles. We got to speak with our neighbours and friends at the local café. Not only that we were staying in a neighbourhood 15 minute to the centre, and it is was far enough away to see actual Romans visiting the bars, cafes and restaurant.
Explore, Explore Explore!
Having a month allowed us to see another side of Rome. We used to pick a neighbourhood or destination and just wander there. We would come across new things every time, from hole in the wall coffee bars to a new type of pizza to try. This was one of our favourite ways to travel as you never know, who or what you will see or meet!
The Comforts of Home
On holidays have you ever wished you could pick up some of the local pasta, cheese or vegetables and cook up a feast at home? Sometimes heading out for dinner every night can be exhausting and expensive! When your house sitting you have the comfort of home, a full kitchen and a washing machine! There's nothing like trekking around a city looking for a laundrette or washing your underwear in a hotel bathroom!
If this kind of travel sounds interesting to you (or maybe you're just looking to house sit in your local city to save money) we can help. You can find out the most efficient way to get started house sitting, along with building an impressive profile with no experience!