Exploring Calgary
A beginner's guide to exploring the city that is Calgary, Alberta.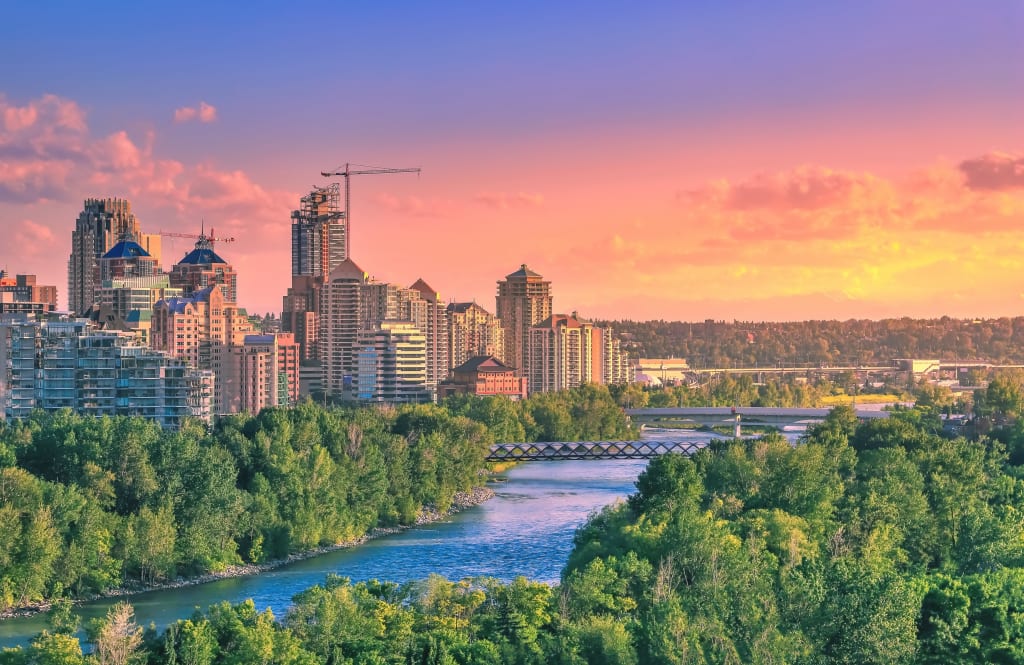 Photo by Lisa Bourgeault
There is so much to do and see in Calgary, Alberta. As someone who currently lives in Calgary but was not born here, I have such strong feelings for this amazing city. Between all the scenic viewpoints of the city, the parks and just the atmosphere in general, there's something to see for everybody.
Here are a few of my favourite attractions that are worth checking out the next time you find yourself in Calgary.
Peace Bridge
The Peace bridge is an iconic and interesting looking pedestrian bridge that was built and opened back in 2013. It provides a walkway over the Bow river towards downtown Calgary and is always a popular tourist destination. It is very photographed and provides beautiful photos year round.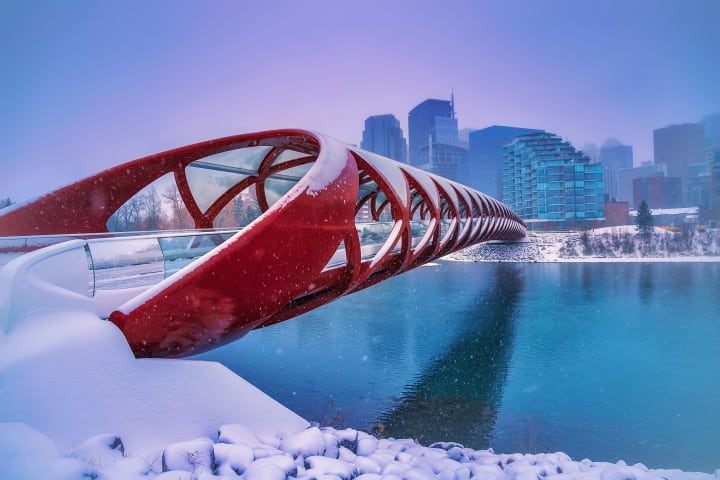 The Calgary Tower
The Calgary Tower is one of those attractions where it used to stand tall over the city but with the rising amounts of buildings being set up in downtown throughout the years, it may not provide as stunning views as before but it's still worth a visit to get a birds eye view of the city. It was opened way back in 1968 and still gets a ton of visitors each year. With clear glass floors in certain sections, it's a thrilling experience to see the Calgary streets from way up high under your feet!
Calgary Parks
There are a vast amount of different parks in Calgary located all throughout the city. All the parks provide unique experiences with their landscape, nature and sometimes if you're lucky you'll even see beavers, deer and a lot of black squirrels roaming about. My favourite parks in each quadrant of Calgary are listed below:
Downtown Calgary: St. Patrick's Island Park, Prince's Island Park, Central Memorial Park, Rotary Park
North-West Calgary: Bowness Park, Baker Park, Bowmont Park
South-East: Carburn Park
South-West: North Glenmore Park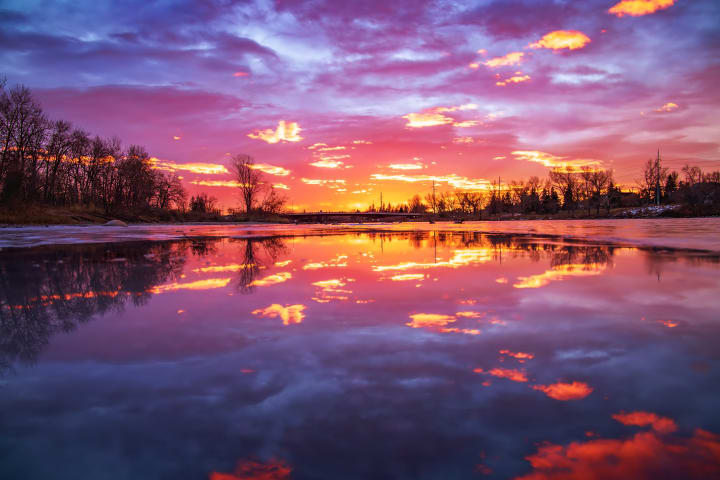 Calgary Zoo
Another fun activity for the whole family is visiting the Calgary zoo. It is one of the biggest zoos and home to over 1000 animals. It is very accessible off of Deerfoot trail and the Bow river pathway. Make sure to go early as it does get busy rather early and there is a lot of explore!
Crossiron Mills Mall
Although this one is technically not in Calgary and just outside of it, it's close enough and something worth visiting! It is just a mall but a huge one at that and has a lot of unique decorations and is especially magical during the holiday season. Beware though as this mall is quite popular and will get very busy quickly, especially on the weekends. From food to movies to shopping, this mall has it all and is just enjoyable to walk through.
Overall, visiting and living in Calgary is such a unique and amazing experience. As a tourist before, I always loved visiting Calgary because although is is similar to other big cities, it has charm and scenery that others don't have. On top of all the cool experiences and attractions it has, it's just a 1 hour drive to the mountains in Banff! One of the coolest things I've noticed since living here for the past year is that you can see the mountains in the distance from pretty much anywhere in the city - something you don't get in other big cities and it makes it feel more cozy.
About the Creator
I love to be creative. I've always been a big fan of writing and now one of my new hobbies is photography! I love to learn and create and if I can inspire others along the way, all the better!
Reader insights
Be the first to share your insights about this piece.
Add your insights