Explore Toronto
Finding the best attractions and landmarks to visit on your Toronto adventure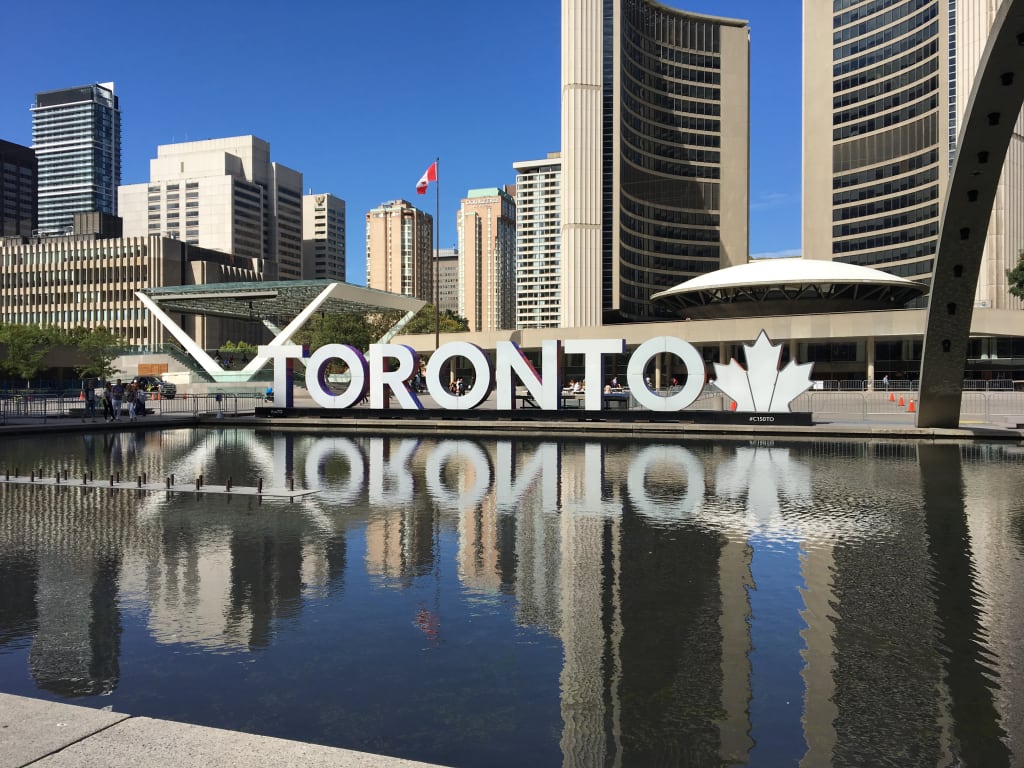 The big Toronto sign at Nathan Phillips Square 
Toronto is a magical and bustling city in the heart of Ontario, Canada. It's one of the most populated cities in Canada and boasts a ton of different activities and landmarks to visit while you make your way around Toronto.
This is my list of the top five attractions to visit while in Toronto, for the first time or not.
Ripley's Aquarium of Canada
The Ripley's Aquarium of Canada is located right in the heart of downtown Toronto. With plenty of paid parking surrounding the aquarium, it's very accessible. This is one of the largest aquariums in Canada and is so spectacular to explore and walk around. You can walk underneath a tunnel of water so the fish are swimming all around and on top of you; it's a fun experience for all ages! They also offer a lot of different programs so it's best to check out their website to stay up to date on what is happening.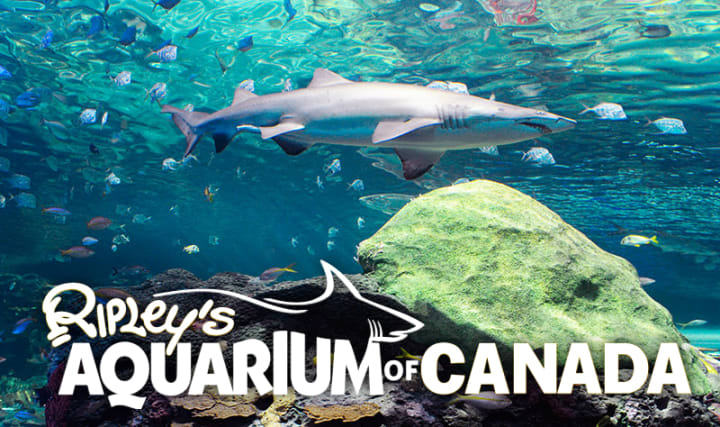 CF Toronto Eaton Centre
This is one of Toronto's biggest malls and is located right in the downtown district. It is a multi level shopping mall with floors filled with shops and restaurants. It's a classic and famous mall but watch out, it does get very busy. When I went there, it was swarmed with people in every direction and we were lucky to get a seat in the food court but it was still a cool experience to visit the Eaton Centre. Although it has similar stores and restaurants as most other malls, it's the legendary and classic feel this mall is known for that has it as one of the more popular malls to check out.
CN Tower
The CN Tower is one of Toronto's most iconic landmarks. It's a lookout that elevates to over 553 meters and towers over the city. At the top, there's also a revolving restaurant where you can enjoy a meal while gazing out over the city. You begin the journey by passing through security at the bottom and riding an elevator to the top. The views are spectacular but the one downside is the steep price that goes along with it. If wanting to see the views from up high, then be prepared to pay the price at $53 per ticket. Although there are cheaper options available to stop at a lower observation deck (there are three levels total), if already planning to go, you might as well fork over the extra money to make this a truly memorable experience while there anyways.

Ninjaz Canada
This attraction is definitely unique but so very exciting. Shows like American Ninja Warrior (ANW) and Spartan races are all the rage now all around the world and Canada is getting in on the action. Ninjaz is a gym that includes challenging obstacles as seen on ANW including the salmon ladder and the warped wall and it lets you give them a try. The gym is only open on the weekends to the public and is reasonably priced for a few hours. After basic safety instructions, you have control over what you do. As someone who is a huge ANW fan, this was a dream come true! The obstacles don't look nearly as hard on TV as they are in real life. This was one of my absolute favourite experiences in Toronto and this gym was incredible. If you are looking for something active and challenging, I suggest giving this a try!
Toronto Zoo
The Toronto Zoo is the largest zoo in all of Canada so it's a must see when you go there! With 287 hectares to explore, it's all day activity. The zoo is divided into seven categories of zoogeographic regions, which include Africa, Americas, Eurasia and several more. If you take a look on Google maps, you can get a more in depth look at how big the zoo actually is. Planning to go on a nice, cool day would be ideal.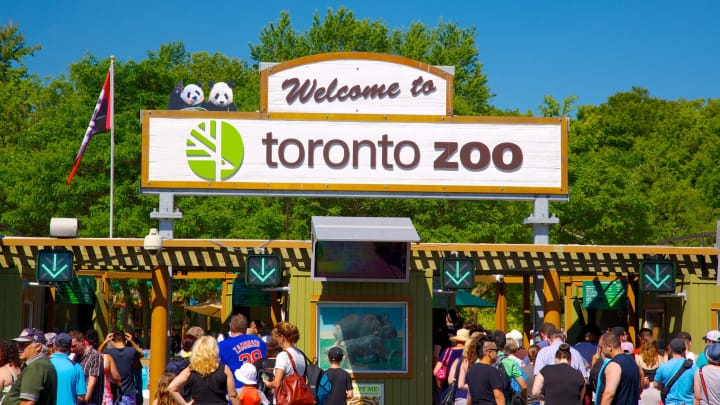 About the Creator
I love to be creative. I've always been a big fan of writing and now one of my new hobbies is photography! I love to learn and create and if I can inspire others along the way, all the better!
Reader insights
Be the first to share your insights about this piece.
Add your insights