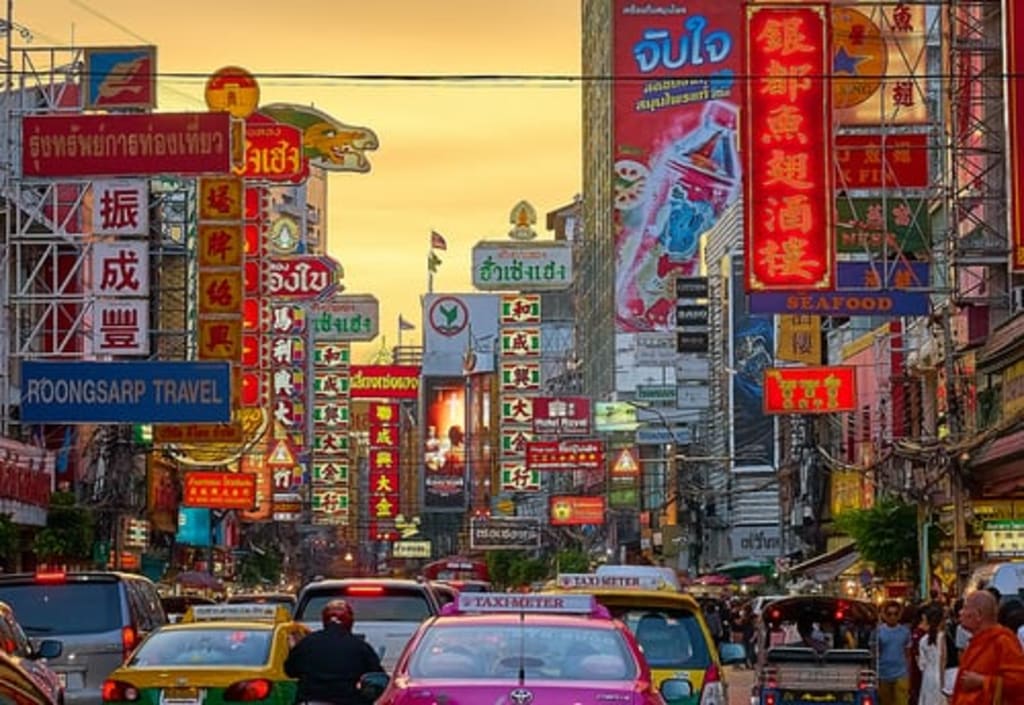 The Kingdom of Thailand is abbreviated to Siam, which was the name of Thailand until May 11, 1949. Known as the "Land of Smiles", this place has become one of the most popular travel destinations for tourists worldwide. Thailand's popular tourist cities include Chiang Mai and Phuket in the north, the sunny islands of Koh Samui and Phuket in the south, the fashionable and modern capital of Bangkok in the center, the historical capital of Ayutthaya and Pattaya, known as the "Hawaii of the East".
Whether it's the gorgeous temples, the religious atmosphere, the beaches or the exotic history and culture, all add to Thailand's unique charm; the friendly and comforting Thai smile and the warm service of the locals will make visitors feel a warm sense of belonging; the delicious and rich Thai snacks, creative and natural desserts and beautifully priced seafood are also reasons for visitors to stay. Thailand is a magical land where everyone can find a colourful holiday that suits them best.
Geographical location
Located in the central and southern peninsula of Asia, bordering Cambodia, Laos and Malaysia, the Gulf of Thailand (Pacific Ocean) in the southeast, the Andaman Sea (Indian Ocean) in the southwest, Burma in the west and northwest, and Cambodia in the northeast, and the territory along the Krathia The south extends to the Malay Peninsula and connects with Malaysia, with its narrow part between the Indian Ocean and the Pacific Ocean. There are 77 first-level administrative regions in Thailand, including 76 capitals of municipalities and municipalities-Bangkok.
Thailand is broadly divided into northern, central, southern and northeastern regions according to the scenic area.
North: mainly idyllic scenery, the most representative cities are Chiang Mai and Chiang Rai. For those interested in Thailand's historical sites, don't miss the city of Sukhothai to witness the rise and fall of a generation of Thai dynasties.
Central: With modern Bangkok as its center, you can find famous tourist attractions such as Pattaya, Hua Hin and Ayutthaya around the area, whether it's the sea view of the sunny beach or the historical monuments.
South: This is a concentration of sea islands, with Phuket, Phi Phi and Samui all on this side. If you love the sea, this would be the place for you.
Northeast: Because of its proximity to Laos, many of the habits of life here are influenced by Lao culture. The northeast is mainly known for its natural beauty such as mountains, waterfalls and forests, most notably Nakhon Ratchasima Province, Khao Yai National Forest Park, and Ubon Ratchathani Province. However, tourism resources in the North East are not well developed and English is not widely spoken, so tourists are rare.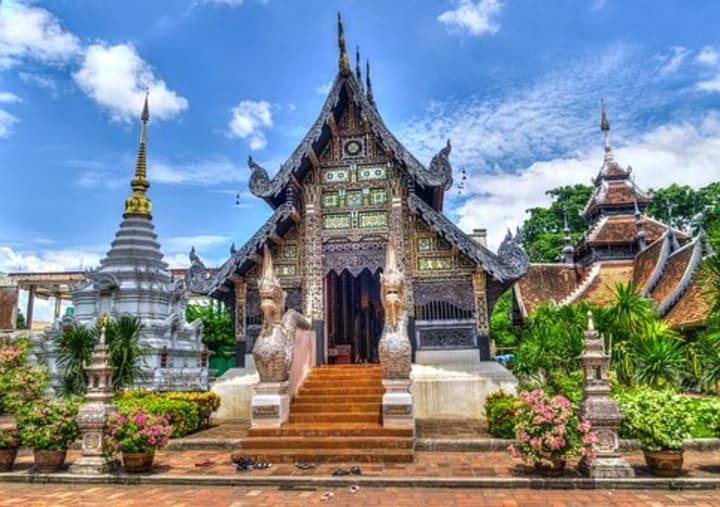 Traffic
Airlines
International flights mainly enter Bangkok from Don Mueang International Airport and Suvarnabhumi International Airport, Chiang Mai International Airport and Phuket International Airport.
Sea transport
The ferry boat from Tamalang Pier in the southern part of Satun City (near Ko Lipe) in southern Thailand to Kuala Perlis in Malaysia and Pulau Langkawi in Langkawi Island takes about 1.5 hours.
During the peak tourist season (from the end of October to the end of April), there is a round-trip speedboat between Koh Lipe, Thailand and Langkawi, Malaysia. The boat ride takes approximately 1 hour.
Land transport
Thailand borders Cambodia, Laos, Myanmar, Malaysia and can be reached by international bus.
Thailand - Cambodia :
Poipet, Cambodia - The Aranya Prathet Port in Yalang, Thailand is the most used port for tourists. Cars between Bangkok, Thailand and Siem Reap, Cambodia generally pass through this port, which is open from 7:00 to 22:00.
Thailand - Myanmar :
There are four international crossings between Myanmar and Thailand, which can be cleared by obtaining a Myanmar visa in advance, and can also be accessed through different crossings.
The four crossings are:
Tachilek, Myanmar - Mae Sai,Thailand
Myawaddy, Myanmar - Mae Sot, Thailand
Kawthoung, Myanmar - Rangong, Thailand
Htee Ki, Myanmar - Pu Nam Ron, Punarong, Thailand
Thailand - Laos:
There are several land crossings between Thailand and Laos, making it very easy to travel across borders.
For tourists, the main crossings used are:
Chiang Khong, Thailand - Huay Xai, Laos
Nong Khai, Thailand - Vientiane, Vientiane, Laos
Chong Mek, Thailand - Vangtao, Thailand
Thailand - Malaysia :
As southern Thailand borders Malaysia, you can easily reach Malaysia by car or train from Thailand with a visa for Malaysia in advance. The commonly used land crossings are.
Hat Yai, Thailand - Butterworth, Malaysia:
The railway line from Bangkok to North Sea meets here, and from North Sea you can reach Penang (by boat) or Kuala Lumpur and Singapore (by train). Rail travel from Thailand to Malaysia is more expensive and time-consuming than air travel and this mode of transportation is not recommended.
Hat Yai, Thailand - Padang Besar, Malaysia:
This is an international road crossing with several buses passing through it from Hat Yai, Thailand to various parts of Malaysia.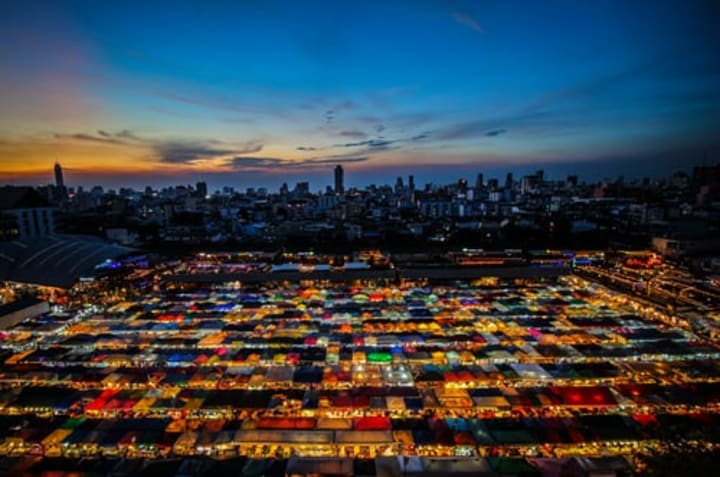 Best time to travel
November - April is the best time to travel to Thailand.
There are three seasons in Thailand: hot season (March-May), rainy season (June-October) and cool season (November-February). The average temperature throughout the year is around 25°C.
November-March: This is the peak tourist season in Thailand, when the climate is cool and you can enjoy Thailand's tropical flavor during the day and not be bothered by mosquitoes or sleepless nights because of the sweltering heat. In addition, many of the southern islands are also open to visitors during this time, allowing them to experience the island in all its aspects, and the Ten Thousand Heavenly Lights Festival in Chiang Mai in the north is also held during this time.
April-May: the hottest time of the year in Thailand with temperatures reaching 40°C. But Thailand's most interesting Songkran Festival is also in April (April 13-15), where you can also experience the most authentic Thai New Year and experience the national madness that will definitely give you memories that will last a lifetime.
June-October: It's the rainy season, with a lot of rainfall, but it's usually concentrated after the evening, so it doesn't affect the daytime itinerary too much, and best of all, it's good enough to enjoy great discounted hotel rates.
Customs and habits
Royal etiquette
Thais have great respect for members of the royal family, and Thai law provides for penalties for crimes of disrespect to the royal family. When talking to people about the royal family, it's just a matter of manners and following the actions of the locals when the royal family is present. Boats in the river will turn off their engines if they pass through the royal residence, reducing sound and passing quietly. Every morning and evening and before the movie is shown in the theater, the Thai national anthem is played, the matter in hand is put down and the Thai people stand up in salute. Thai royalty are represented in their own colors and wear the corresponding colors on Mother's Day and Father's Day to show their respect.
Religious etiquette
Thai temples are recognized as sacred places by the Thai people. Women are not allowed to wear short skirts, shorts or bare-breasted outfits. When entering a Buddhist temple, Muslim monastery or private home, shoes need to be removed and care taken not to step on the threshold. Do not touch or climb any statue of the Buddha, no matter how big or small, be respectful and the statue should not be kept in your pants pocket. Women are not allowed to have direct physical contact with the monks, so if you need to deliver items, please ask men to do so.
Daily etiquette
Thais consider the head to be the most noble part of the body and they are not allowed to stroke anyone's head. Also, feet are considered lowly, don't use your feet to point or touch anyone, or you will be considered rude. Thais consider their right hand to be clean and their left hand unclean, so they should use their right hand or both hands to show respect when accepting or handing things to others, not their left hand. Men and women should not be overly affectionate in public. In addition, gambling is illegal in Thailand, and playing cards in public is not allowed, no group will be detained.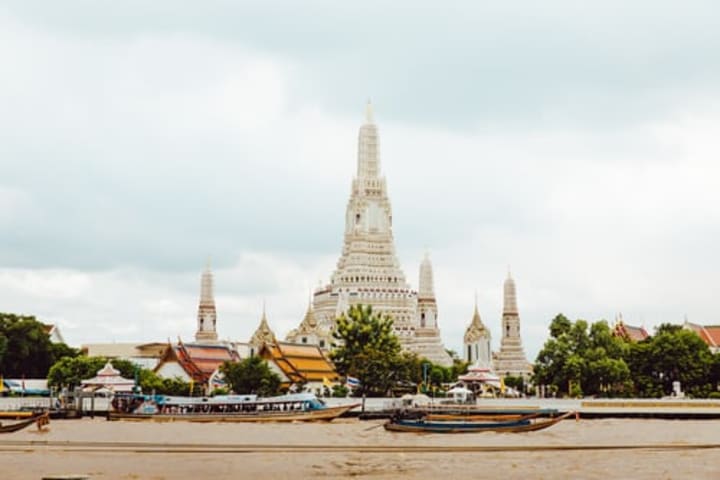 Festivals
New Year's Day
Every year on January 1, Thai people attach great importance to the celebration of the New Year. Bangkok's Chinatown has festivities, and Central World, the Asiatique Night Market, has an inter-national concert on December 31. In addition to Bangkok, destinations such as Chiang Mai, Phuket, Samui and Pattaya have corresponding New Year events.
Mahka Bucha
Thailand's traditional Buddhist festival is celebrated on March 15 of the Thai calendar (about February in the Gregorian calendar). In case of a leap year, change it to April 15 of the Thai calendar. On the morning of the Mahka Bucha, Thais bring flowers, incense and candles and almsgiving items to nearby temples for fasting, incense burning and worship.
Songkran
The Songkran Festival, also known as the Water Festival, is an important festival in Thailand and lasts for three days on April 13 every year. On the morning of the Water Festival, according to tradition, people come to the Buddhist monastery with flowers and food in hand to listen to the sutras, and monks dip branches of trees in dharma water to show people their blessings. People then piled into sand pagodas in the temple courtyard, interspersed with coloured flags and flowers to celebrate the bounty of the five grains.Then people took to the streets, carrying various water containers and splashing water and playing with each other. The young people also show their affection for each other by splashing water.
Visakha Bucha
The Buddha's Birthday, also known as Vesak Day, takes place on June 15th of the Thai calendar (about May in the Gregorian calendar). It is the date of the birth and enlightenment of Buddha Shakyamuni, and is a very important Buddhist festival.
Royal Ploughing Ceremony
The Royal Ploughing Ceremony is one of Thailand's traditional festivals and is celebrated every May on an auspicious day selected by the King.The nation regards this day as a grand festival, where kings and royalty, and government leaders are present at the grand ceremony of the Royal Ploughing Ceremony, and declared it a national holiday to mark the occasion.
Khao Phansaa
The Khao Phansaa is on August 16 of the Thai calendar (about July in the Gregorian calendar), marking the beginning of Buddhist fasting, which lasts for three months (from August 16 to November 5 of the Thai calendar). During this period, monks are expected to be stationed in the monastery and avoid going out as much as possible.
Loi Krathong
December 15th of the Thai calendar is the most beautiful holiday in Thailand.People hope that all the sins and filth will float away with the water by placing water lamps on the river. During the Loi Krathong, Bangkok, Chiang Mai, Sukhothai, Ayutthaya and other places hold grand Loi Krathong celebrations. The most lively events include a water lantern design competition, a Miss Lantern Pageant, a singing competition, traditional Thai "Khon" plays and classical theatre performances.