Eight of the Coolest Airbnbs in the US
Here's where to stay if you're looking for a little adventure.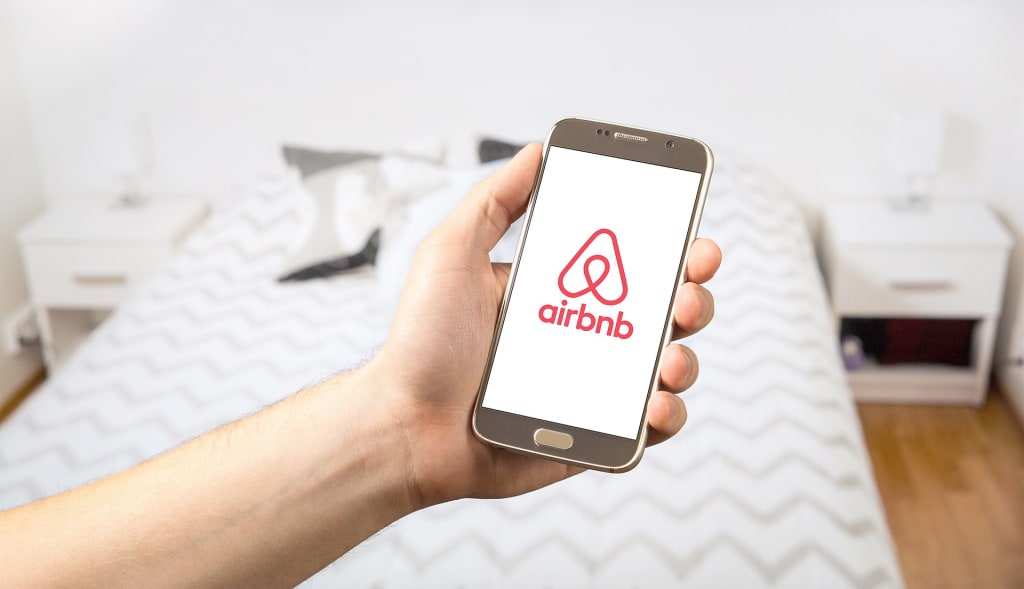 The days of predictable hotels in boring locations are officially over. Thanks to Airbnb, finding the perfect accommodations is becoming almost as fun as traveling itself. From castles to caves, there's no shortage of unique opportunities for tourists to take their vacations to the next level.
This trend has become so popular that we're starting to plan our trips around accommodations rather than finding hotels after determining a destination. A lot more goes into finding a hotel than simply picking the most convenient and affordable option.
Traveling is an experience. Where you stay can make or break your entire trip. Just as you plan out the best excursions and itineraries to please your group, you should plan out a place to stay that's equally exciting.
However, this is easier to do in some places than others. While finding a tree house to rent is becoming increasingly popular, it's not an option in every city across America. Some cities are ahead of the trend, offering a substantial amount of options for adventurous tourists, while other locations only have a few Airbnb listings out of the usual.
Apparently, California is home to the most unconventional vacation rentals in the US. Over three-quarters of Airbnb listings in Chula Vista are categorized as 'unconventional.' Other west coast cities that fit into this trend include Riverside, Anaheim, Santa Ana, Irvine, and Fremont.
With all the alternatives to hotels, there are some pretty spectacular options. All it takes is a little hunting to pinpoint the perfect fit for you and your dream vacation. These are some of the coolest vacation rentals in America that will have you booking a trip within the hour…
While castles are often associated with Europe and the medieval times, you can play pretend with this mini-castle in modern America. The rental accommodates up to six guests and is complete with gorgeous views overlooking Lake George. You can stay here for under $500 a night—which is a real deal in comparison to the cost of buying a castle.
If you're on a tighter budget, the earthship may be a more affordable option at $125 a night. This rental is in a category of its own, offering tourists an "off the grid" experience. This arrangement sleeps up to four people and offers the traditional amenities you would expect—WiFi, streaming services, and even a hot tub despite its untraditional vibes.
While time travel might not be possible, yet at least, you can stay in a cave that will take you on a blast to the past. This stay is perfect for larger groups—up to 16 people can stay here for a fee of $2,100 a night. You may feel like a caveman living in rock walls, but we're guessing the real cavemen didn't have the luxury of internet, central air conditioning, or high quality appliances like you will here.
If you want to stay in a cave but in a much less literal sense, the southeast has the perfect option for you. Three guests can stay here for a steal at $75 a night. As if a vacation to the coast of Florida wasn't incentive enough, the amenities and theme of this rental bring tourists in. This rental has everything from an eclectic bar to an airplane hangar!
There are dozens of campers and RVs listed on Airbnb but none give you quite the same experience as this Wyoming sheep wagon. It is authentic and has been fully restored since the 1920s, giving guests a rustic, real-life western experience. Up to four guests can stay on this family ranch for $125 a night.
If you're a lover of all things American music, this is the place for you. Nestled in the country music capital and walking distance from music row and lower Broadway, this home sleeps up to six people for $105 a night. This converted music studio means you'll be following in the footsteps of some good company—Johnny Cash, Elvis Presley, and the Beatles to name a few.
Who says tree houses are just for kids? This beautiful one bedroom tree house in the deep south offers the perfect escape for those wanting to get in touch with nature. The description boasts itself as being the "most wished-for Airbnb worldwide," which explains the hefty price tag of nearly $400 a night.
This authentic New Mexican accommodation is not the most modern of this list—in fact, the long leaf wood floors are over a century old. However, this charming casita offers a patio and hot tub to guests looking for a rural experience. It comfortably welcomes two guests starting at $75 a night. Plus, the colorful walls and historic architecture make it totally Insta-worthy.
This goes to show how many opportunities travelers have if they're willing to be a little adventurous. Whether they want to blow some cash and have a luxurious getaway or are sticking to a tighter budget and are hoping for a unique experience, there is an ideal Airbnb list for every occasion.