Drive Thru Town
Just a medium town girl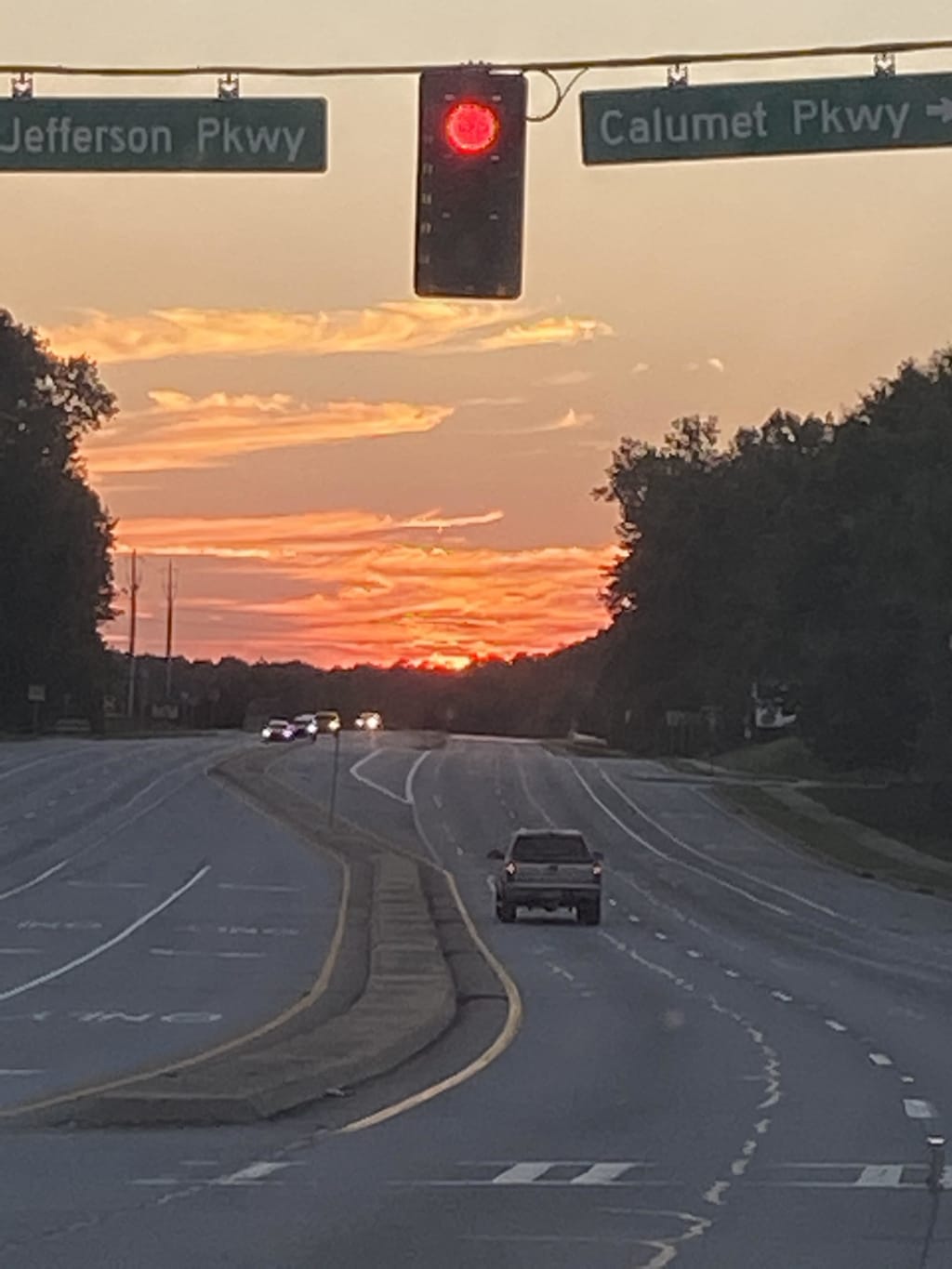 The town I live in is the town I was born in, and I'm 22. I always grasp at the idea that one day I'll get out, one day i'll move to Oregon, to Seattle, to Iceland, to someone not here. But whenever I picture myself anywhere it's always Atlanta.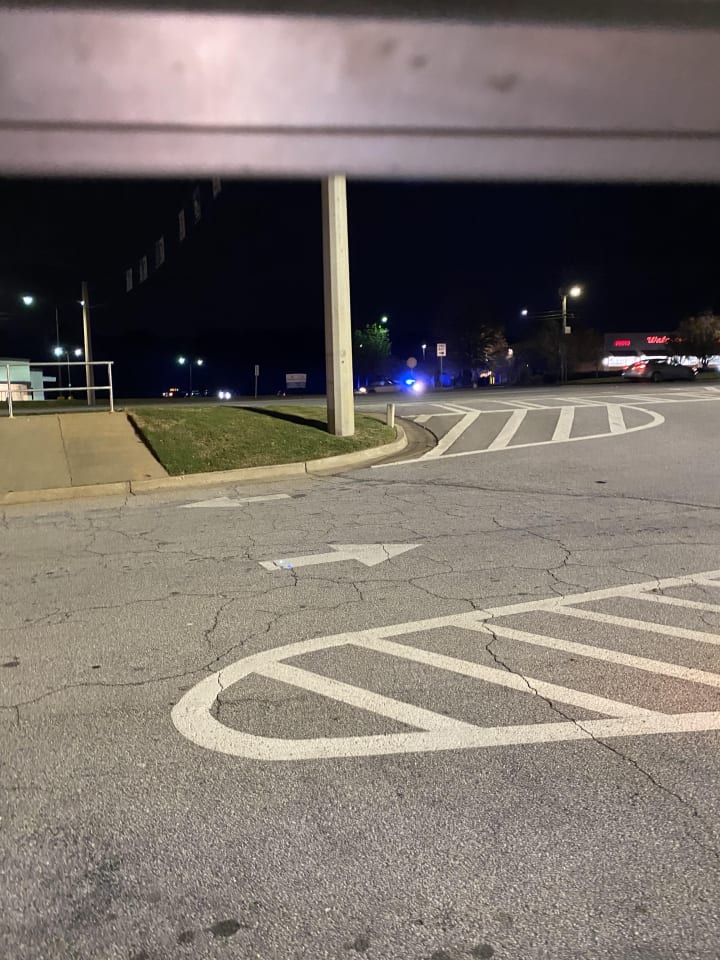 I live in Newnan, Georgia, a medium sized city in metro Atlanta, so not too far from home I guess. I lived in other places, other cities, all in Georgia, all at most an hour away, if even that. I don't hate living in the tight knit cty, sometimes I see familiar faces I wish weren't so familiar, but I always have a place to run, my home, my city. My favorite thing to do is to drive around looking about, and one thing I started a habit of was taking pictures of the sky. The good thing about living out of the city, it's easier to see the sky, everything is more open, less light pollution adds for more clarity, more art painted in the clouds.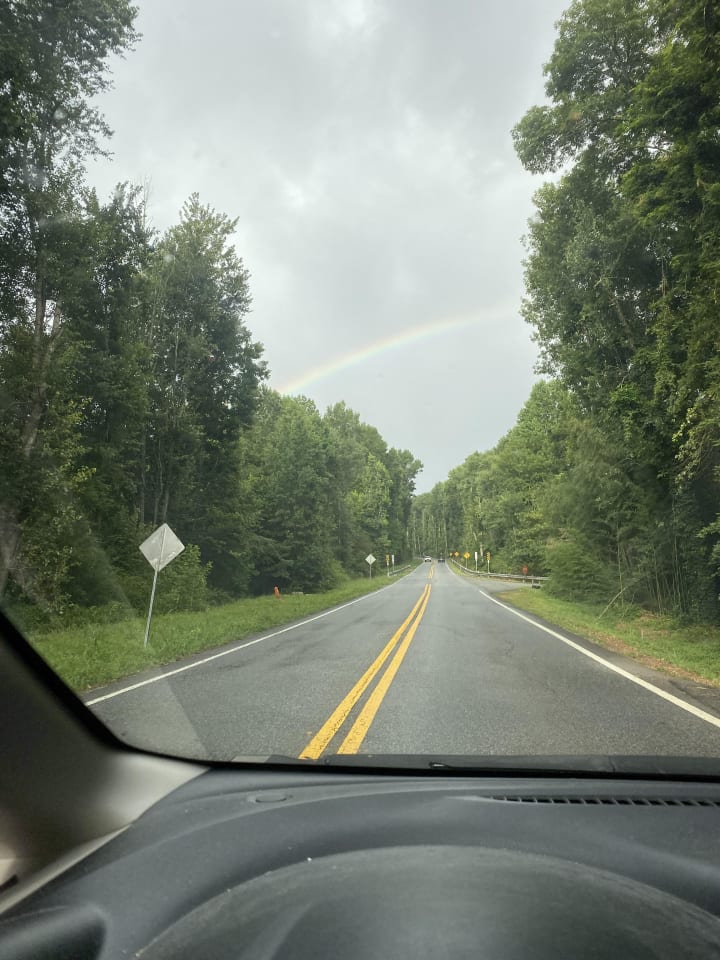 It may not be the safest to take photos while driving. But small cities are slower, everything is easier, and I'm pretty good at driving. Ever since I was little driving through town was my favorite thing to do. There's not much to do in Newnan besides eat out, maybe go to the park or movies, the broken down bowling alley, or do drugs. When things were bad at home, when things were messy, my dad or my brothers would drive me around, I liked to see the people, the sky, the old buildings from one hundred years ago. When I was in high school my friends and I would drive around, listen to music, talk about our day and our deepest secrets, fall in love. When I got sober I drove around, blasting music to get out of my head. My same city, the same houses, the same buildings, the change in the city, watching the abandoned Chinese buffet turn into a popeyes. Watching all the changes slowly over time began to help me with the change in my life, helping me accept, and understand, my own little therapy sessions.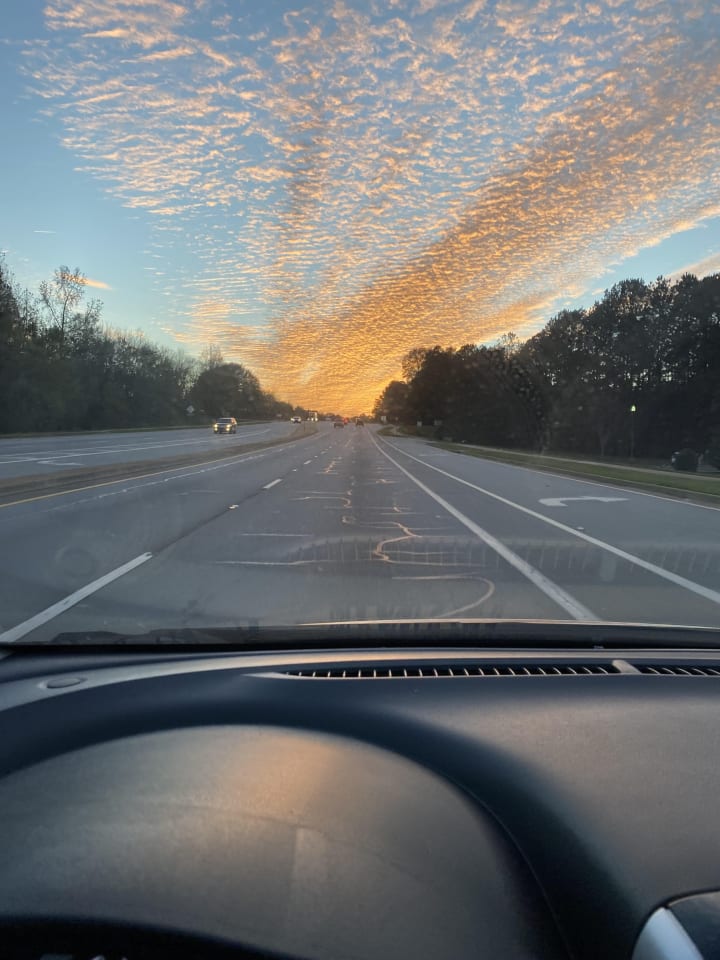 I lived in Carrollton, Georgia for a little bit, and when I had some of my worst nights, my hardest times, I would take the thirty minute journey to Newnan, even at midnight, to drive. Going through downtown Newnan at night made me feel like every age I've ever been. The downtown area was historic, with an old courthouse in the middle with a statue of an old confederate leader proudly standing in the front, and lots of shops around it in a square. The most magical part about the area, they leave the christmas lights up all year, my mom has always thought it was tacky, but I've always felt it comforting, and uplifting. It's always something I can depend on, going to the 24 hour Dunkin Doughnuts, and eating a boston cream while looking at the same lights I saw when I was five, at three AM.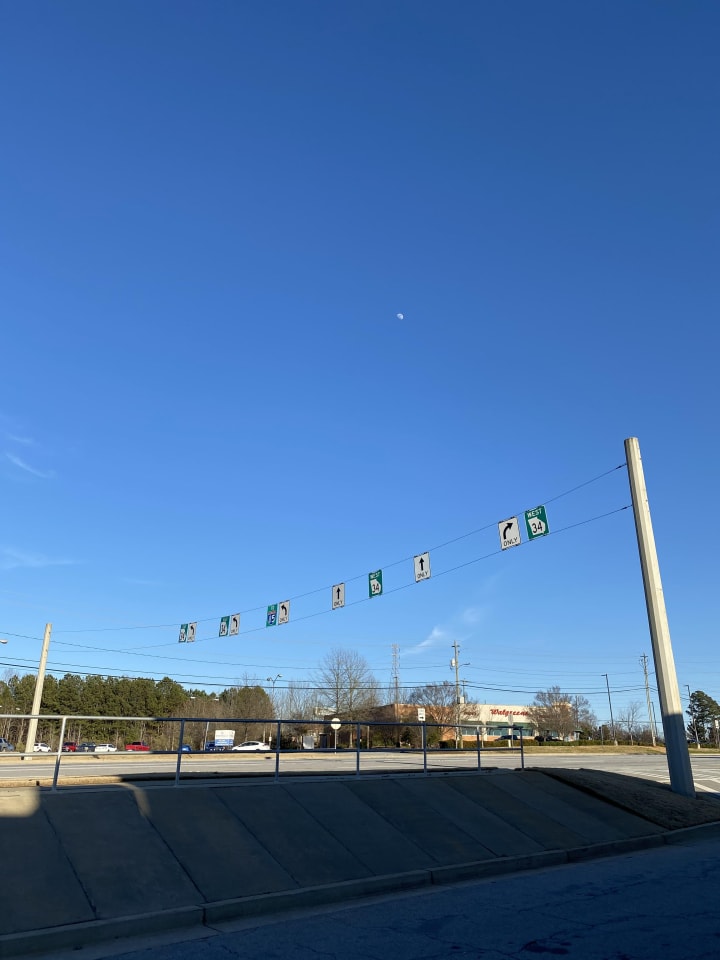 I'm not sure who I'll be, or where I'll go, if I will stay in town or if I'll settle in Atlanta, but I always know I can come back, I can depend on the christmas lights, the skies, and the cops being everywhere for unaparent reasons. Many times I've resented my parents for settling here, or being angry at myself for staying, but now I'm starting to realize the comforts it brings, and the peace I find in the smallest things. And if I ever live anywhere else, maybe I'll find the same comforts, maybe I will find another town with 24 hour christmas light, and if not, I never mind a drive