Do Not Be Afraid. Eat Spam. Go See.
My mother's powerful lessons on adventures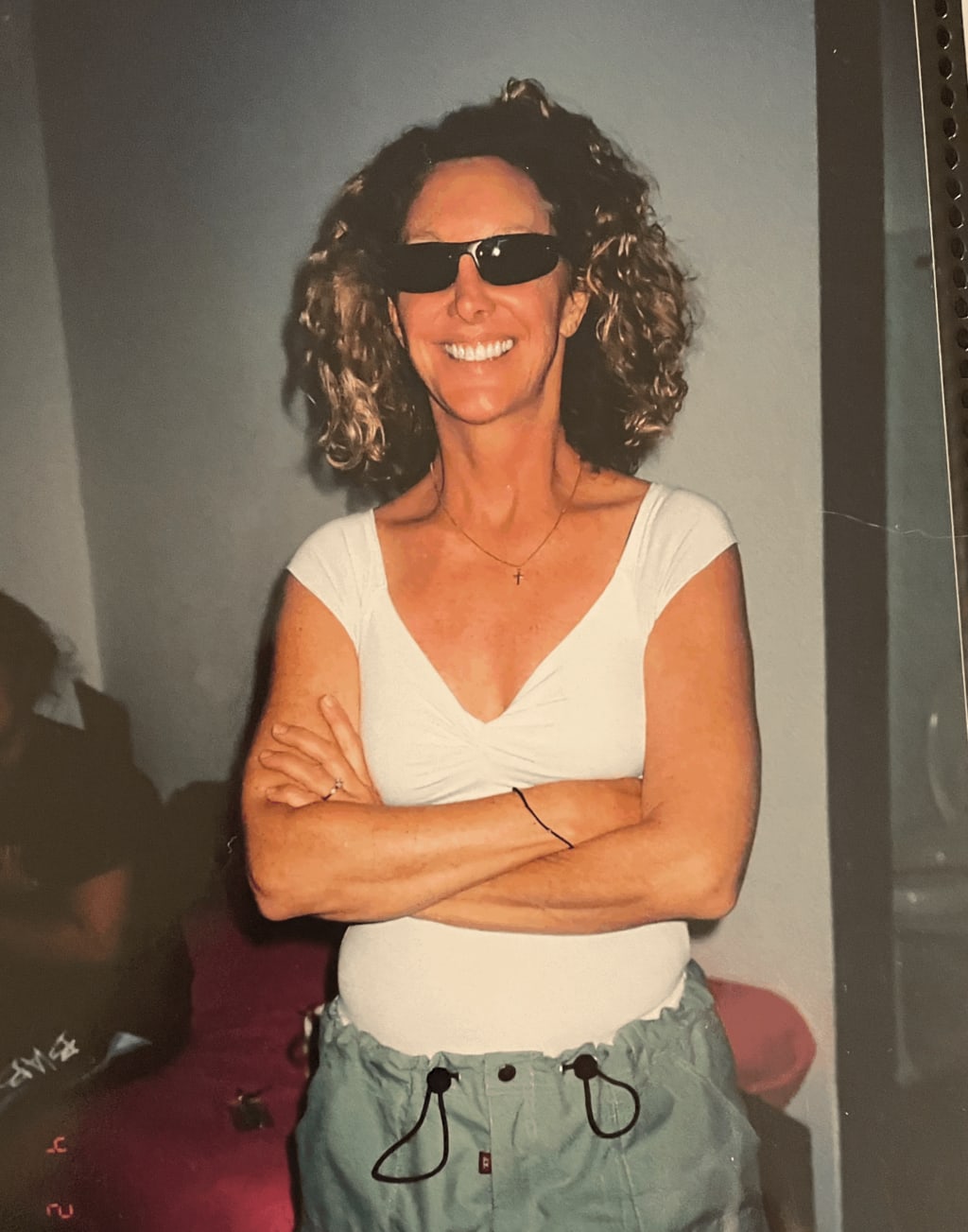 My Boss Mama
I remember sleeping in the driver's seat at truck stops. I was 10, 11, 12. It was a mini van, but she needed the long seat to lay down after driving from sunrise until long after sunset and I was too exhausted to fight my strong-willed sister for the middle seat. So there we were among all the sixteen-wheelers just close enough to a lamppost to feel a tinge safe without too much of the bright light disturbance. It was strategic. We could make it from Colorado to Vermont in four days. Then four days back two months later. If we were lucky, we would get one motel on the way for a real bed and warm shower.
Three summers we made the trek to the most fertile grounds of joyful childhood memories: The frigid lake water penetrating my bones first thing in the morning reminding me I was ALIVE and well, the rich smell of the earth beneath my feet and pines all around singing sweet melodies of belonging, the heart connection with Peanut Butter, the horse I rode all summer, "It's a Hard Knock Life" I would belt a thousand times from a stage with spotlights (although it was more like a glorious life), the smell of rustic oak and old trunks overflowing with fanny packs and scrunchies as I opened my cabin door to five girls sitting on bunk beds who would become my tribe for two months, the taste of Ben & Jerry's Cherry Garcia from the original shop in the town of a whopping 976 citizens, the spirit-filed cheers we would chant in our blue homemade T-shirts as we challenged the red team in games every night in the chief pow-wow circle.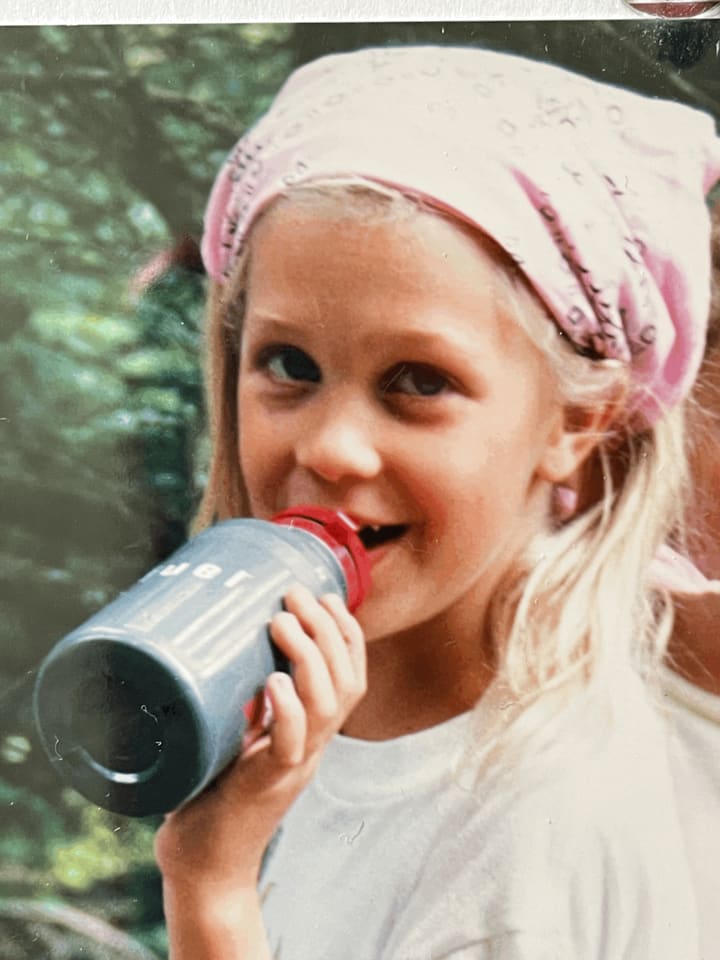 To this day, the memories I have from attending Camp Wyoda those three summers are like a perfect camp fire in the darkness of my mind's library of memories- distinctive, bright, warm, captivating so I cannot look away. And she lit the fire. My hard-working, single mother took a leave from her job to work at the camp (for pennies) so that her girls could have a rich experience. Sure, she couldn't afford to pay for hotels on the way there and we may have had to hit up the food pantry a few times when we got home for canned peas and spam, but whatever it took for the adventure was worth it is how she saw it. We lived low key lives at home. My mother often worked 80 hour weeks to make ends meet so my little sister and I learned to change our own diapers practically. I wore two-striped knock off Adidas sneakers while all my classmates had three stripes. We washed ziplock bags and pieces of foil to reuse them again and again. And again. I'm positive we hold the record for making one roll of foil last the longest. We wore layers including coats and hats in winter instead of using heat. We likely hold the record for wearing the most clothing articles at once. Inside. "You're cold?" my mother would say, "Put more clothes on!" Money would not be a road block for her. Courage, commitment, sacrifice, and dreams all swam too deep in her blood.
As the years rolled by and I was about to embark on my own independent adventure, she cashed in her chips (aka retirement) and took us on an even bigger adventure of baguettes, foreign languages, trains, castles, cathedrals and cappuccinos. Stepping off the plane in Europe just fanned the flame in my soul lit years prior. My eyes grew to be the size of my filled up heart in these foreign lands. I devoured and adopted all of life's meaningful lessons here: Take time and pleasure in eating, Napping is important, Clothes are optional, Humans are creators, No single human should have too much power. The overarching lesson however from this trip was to become a citizen of the world.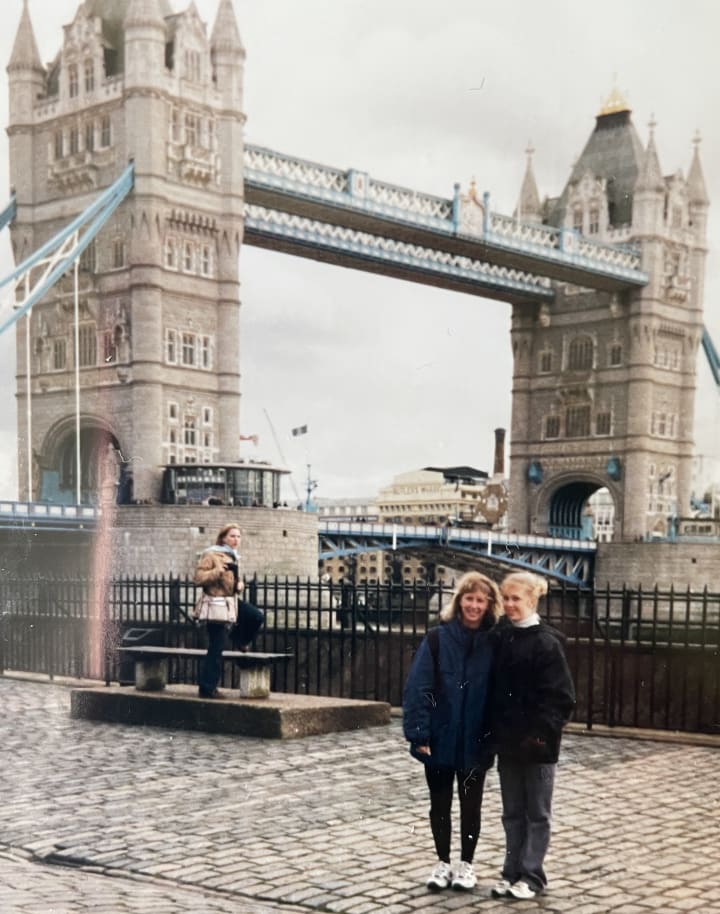 And so I did. Thanks to my mother's adventurous and courageous spirit combined with her desire to see and show us the patches of green on this blue planet and the beautiful humans whom inhabit it, I flew free like a bird. I have sold all of my belongings and lived in a station wagon in the US exploring and am about to move my family into a van to do it again. From Rio to Tunis to Tokyo, I have soared on the winds of her breath, whispering, "Do not be afraid. Go see. Learn, love, respect and dance with the people." This is what I want to say to my children too with my actions. I want them to see that the world is bigger than the gossip on the school playground and number of goals on the soccer field. It is full of all the colors in the forms of love, loss, hope, joy, grief, food, celebration, ritual, mountains, oceans, forests and big playful skies. There is only room for understanding and compassion in this education. I will tell them that if you have to sleep at truck stops and eat spam or sell your possesions to experience it all, do not be afraid. Go and see. Embrace all the colors.