Disney's Genie+...
Is it worth it?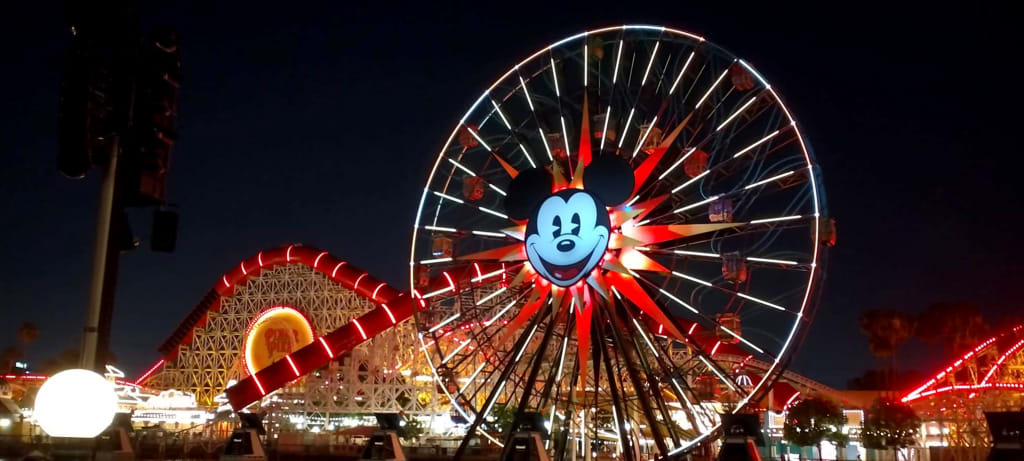 Disney's California Adventures
The simple is yes. You may see a lot of negative reviews online but our experience was quite the opposite. We have been to Disneyland and California Adventures a few times over the years. All I remember from those times is standing in long lines with the occasional fast past.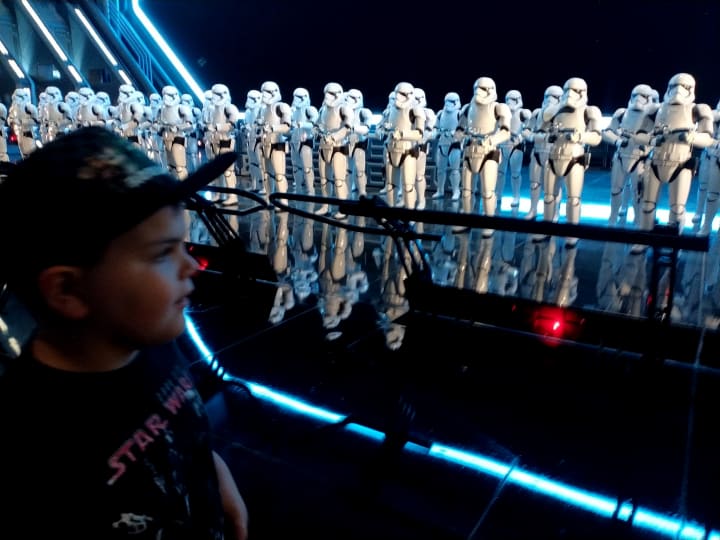 I had even attended Disney's Hollywood Studios in Florida on two occasions and was unable to get a reservation on Rise of the Resistance as they would run out of passes within seconds the two times they were released during the day. Well, then came Genie Plus. Expensive, Cash grab? Perhaps but... we finally made it onto Rise of the Resistance with Genie+.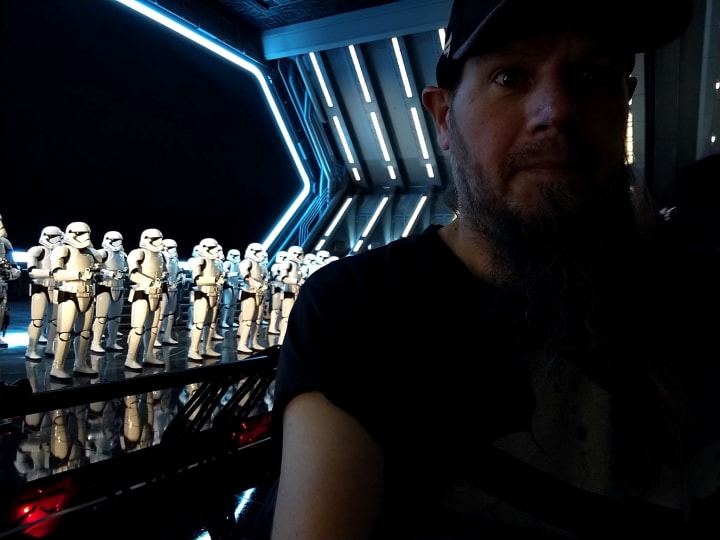 On this particular trip I booked my son Hunter and I to go to California Adventures first to test out Genie+. That way on our second day over at Disneyland we would have the App down to get on Rise of Resistance without any issues.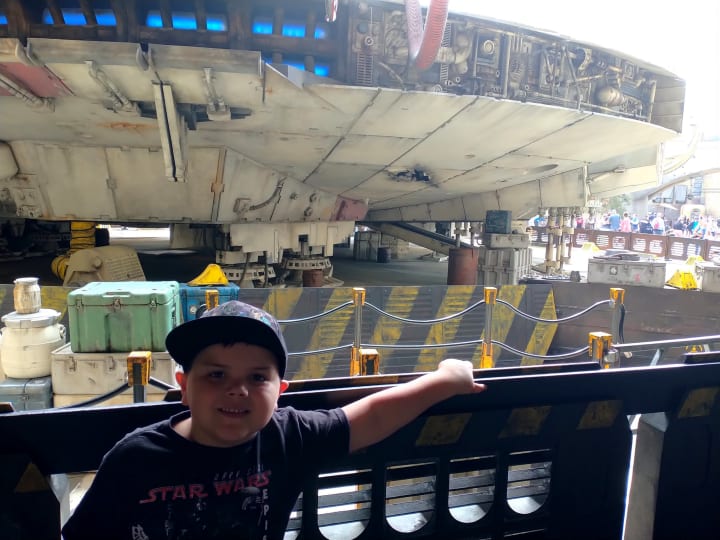 We also made sure we booked on a weekday to avoid the weekend crowds. I budgeted to spend $100 on the Genie+ App per day for the two of us. On our first day over at California Adventures we woke up early and headed for the park. Hunter's first choice was the new Webslingers Spiderman ride.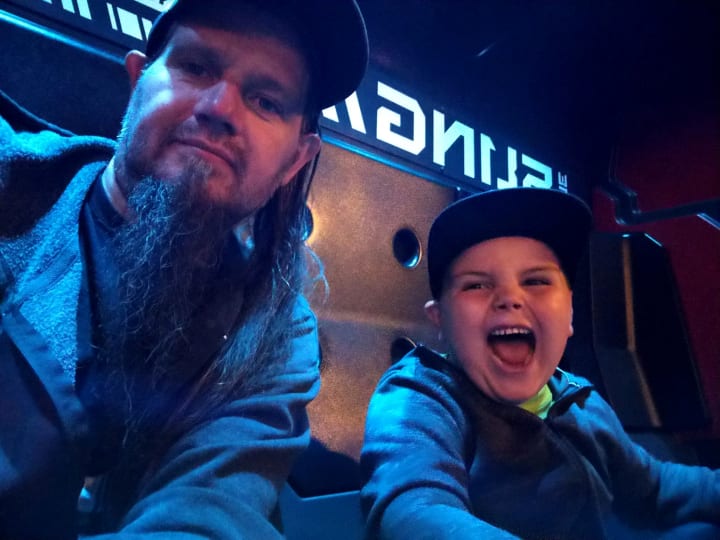 Even though we were early the line up was already at about 45 minutes. So I purchased our first Lightning Lane pass for this ride. $20 each. We walked onto the ride and strapped in after about 5 minutes. What a fun ride to start the day. We were then free to purchase Lightning Lane for Radiator Springs right after that. It was $15 each.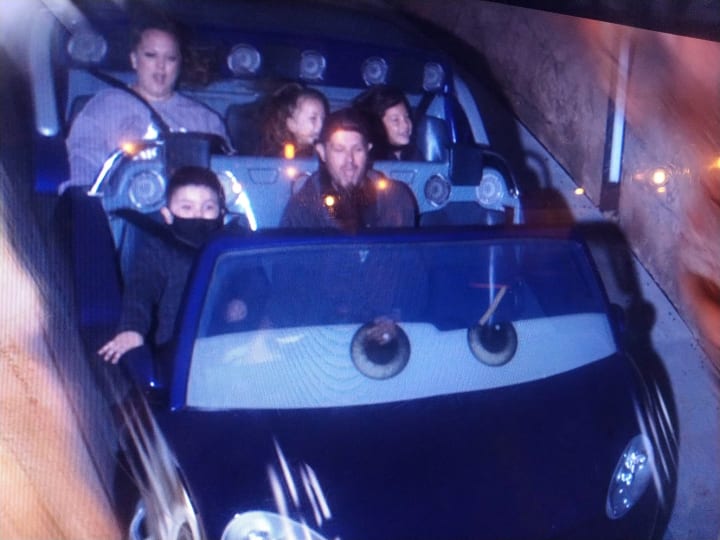 So just like that we had been on two of the longest ride wait times in the park. We followed this up by going on rides with little to no wait times like Luigi's Rollicking Roadsters and Mater's Junkyard Jamboree. The only other ride we would have even considered to purchase was Guardian's of the Galaxy Mission Breakout.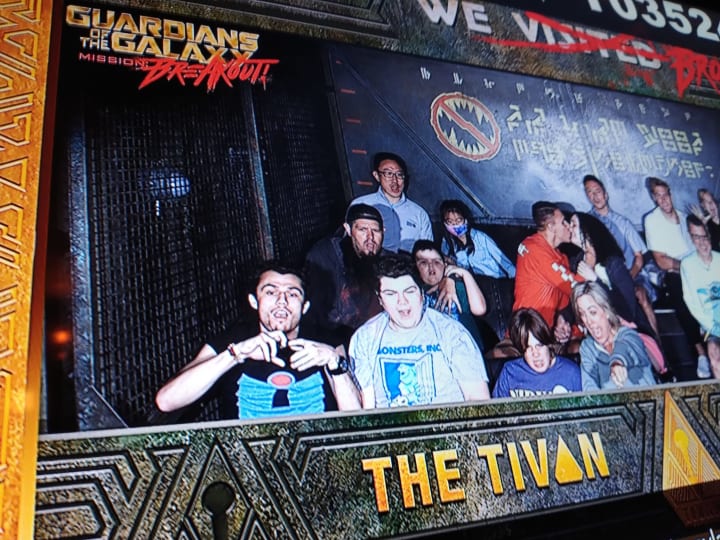 However we opted to just wait in the 35 min wait time line. The cue was very cool and I think it went a little faster than the posted time. I have been on the old Tower of Terror a few times but this was our first time since they updated the ride. And let me tell you Hunter won't be going back on this one for a while. It was pretty intense lol. Fun but intense.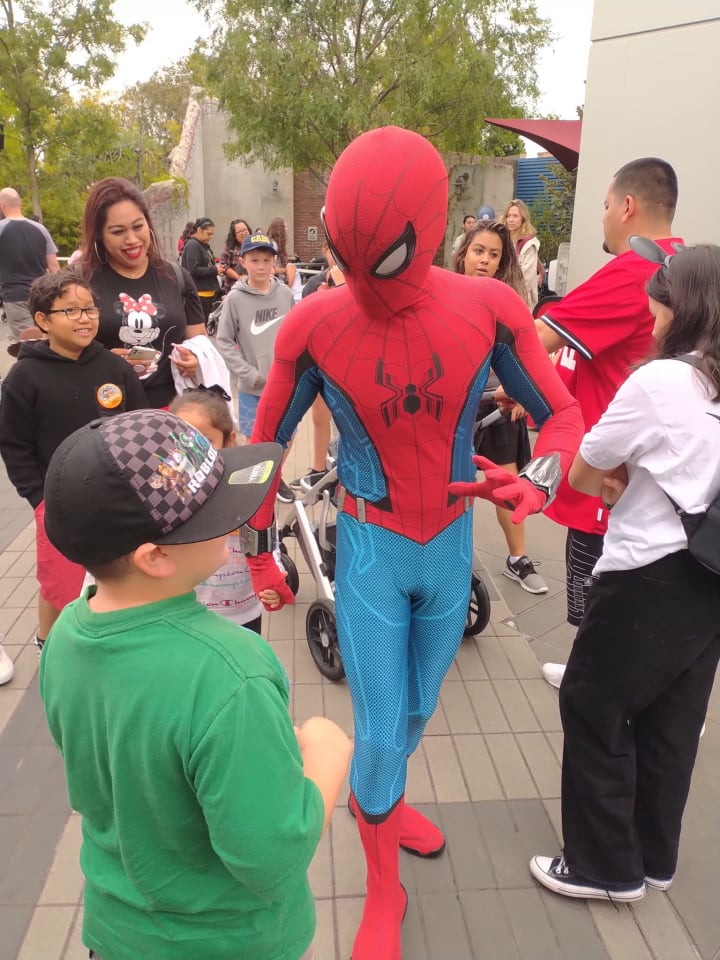 Throughout the day we were able to book free Lightning Lane Passes for most of the other rides in the park. As soon as you use one, you can book another one. Just don't book one for a way later time as you can't use another one for a while. So we were able to jump from one ride to another all day long without any ride times. This also gave us time to take our time to relax while eating lunch and enjoy things in the park we never even knew existed. All our past experiences had us just waiting in line all day long. For the first time we were able to attend the Disney Dance Party. We even went on Webslingers again when the regular line was a little shorter, and a few other rides a second time.
The app made for an incredible first day experience. We spent a total of $70 on day one. So how did we fair over at Disneyland on day 2?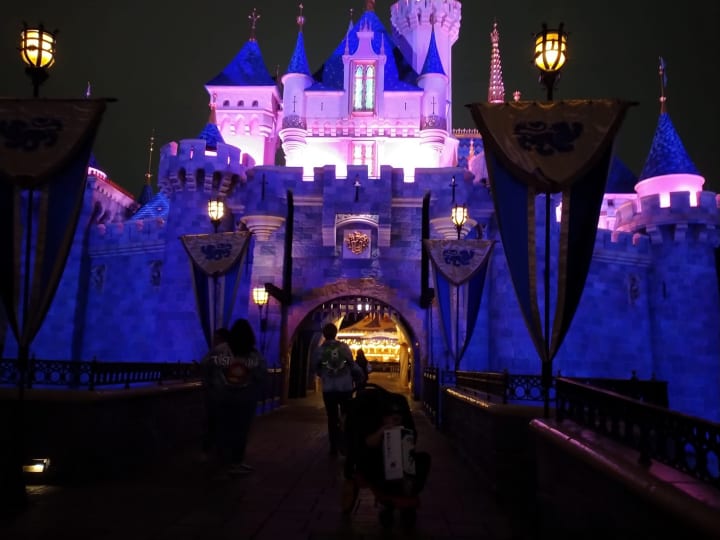 We arrived early again on day 2. As soon as we got in the park I purchased 2 passes for Rise of the Resistance. Bam!$20 bucks each. We were finally going to go on this ride on the 3rd visit attempt thanks to the Genie+ app. It was finally going to happen. So it also turns out my son is also a film maker. So we made a movie of our experience on the ride. Best ride we have ever been on.
We followed that up with a free Lighting Lane for Millennium Falcon: Smuggler's Run and many other free Lightning Lane passes through out the entire park. We used the heck out of that App all day. Never waiting in line. Keep in mind the free ones you can only uses once per day. With my son we did skip a few of the more high paced rides but managed to make it on at lest 85% of the rides that day. If we wanted to we could have done them all. We even went on Smuggler's Run when their was a 5 minute wait about 5 more times. Day two we only spent $40 on the App. Couldn't believe how much time we had to do meet and greets and other activates in the park.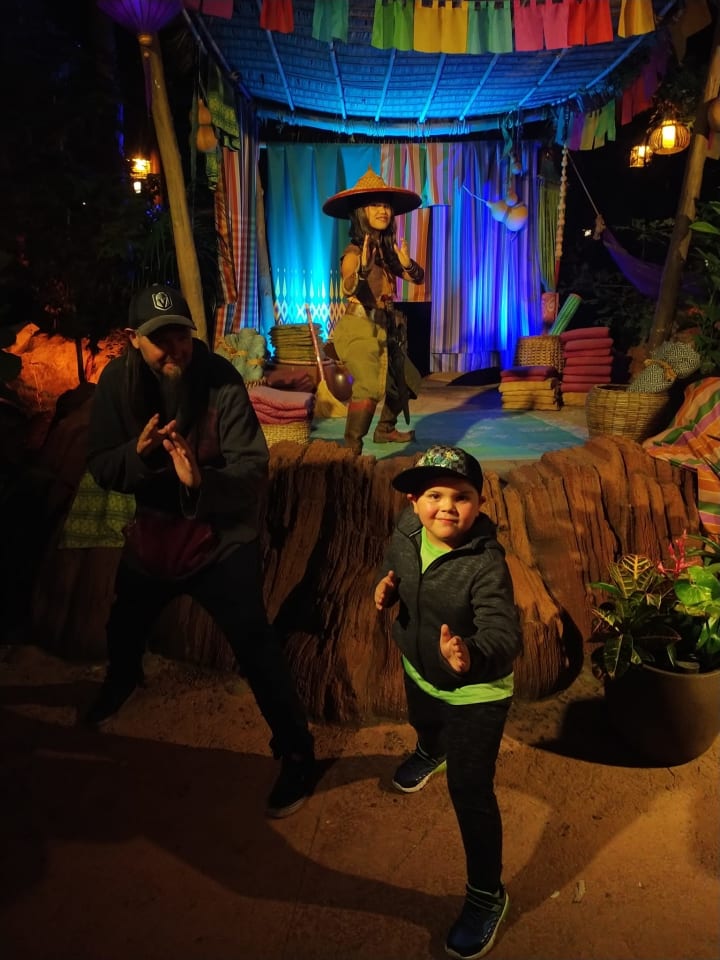 The App is a must to make the most of your time on what is for most a very expensive trip to any Disneyland Park. We also never stay at the Disneyland Hotels either. I don't see the value when the majority of the time is spent in the park. So we usually use Hotwire and find a cheap but decent hotel near by. Saving all that money helps us pay for souvenirs, food and parking through out our trip. Maybe one day we will do the expensive hotels but when we stay in a hotel we like to enjoy what it has to offer. Just something to think about. We can't wait to go back to Disneyland and Disneyworld to use our Genie + again.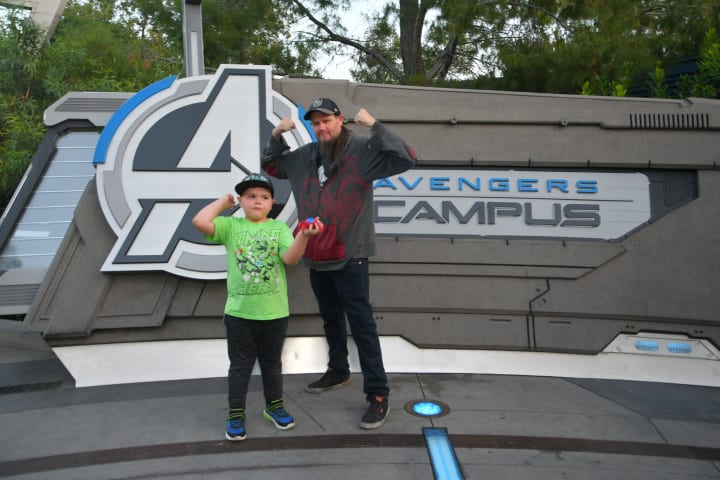 Thank you for reading and watching. Please like, subscribe, share, donate if you can and help us bring you more of our endless adventures from around the world. Check out my son's movie page as well. There are not too many 5 year old Director/Actors out there. Let's help build his subscriber base.
https://www.youtube.com/channel/UCA_JWz9O7T6WYOVEt_OccAQ
Evan Allen
About the Creator
Film Writer, Director, Producer, Props Master and full time single Father. My Son Hunter and I travel the world together. We both make movies together. Here we will show you the coolest places to visit with travel tips and reviews and more