Crucial Items to Pack for Colder Climates
Don't Leave The House Without These Winter Essentials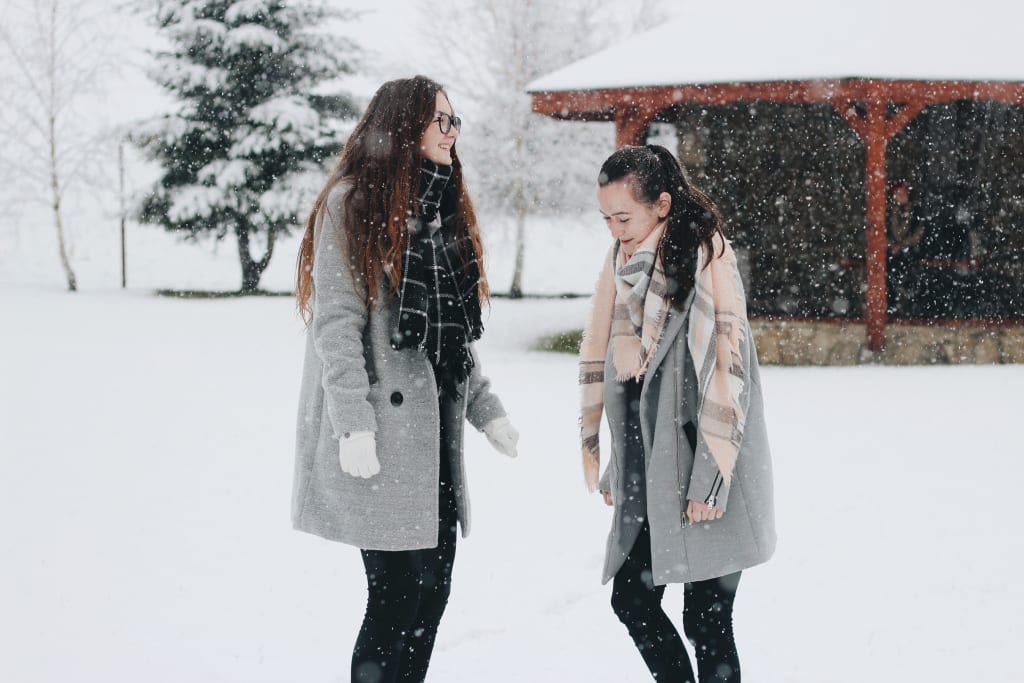 Photo by Daniella k on Unsplash
With the winter popping its head out, it is that time of year again to dust off the thick coats and comforters. Snow days occur on the regular where I live, making hot coffee and layers an everyday occurrence in my home. Depending on where you live, you might not have cold climates or have ever even seen snow. Therefore, traveling to these places might have you unprepared for just how cold it can get in some regions.
While most people travel to warmer areas during the winter, some of us are going to be in locations that will have us running towards the heater. Whether you are experienced in the cold or have summer all year round, these items are easy to miss when packing for a trip. Besides a coat and sweater, make sure you have everything you need, so you are not spending your vacation shivering in the hotel room.
Layer
We all know to pack a coat and sweater for colder climates, but some places require a little more cloth to keep us warm. Born and raised in the Midwest, I am all too familiar with the art of layering my clothes. You can buy pieces that were meant for layering or go for lightweight items that will be easy to add underneath of clothes. During the winter, I usually have a lightweight long-sleeve shirt, a sweater, and a coat at all times. If I'm going to be outside in the elements for an extended period, I'll even put a pair of tights underneath my jeans for extra warmth.
The great thing about layering is the fact that you will never have too many articles of clothing. While you might get toasty, you can take one layer off to help balance out the temperature. Trust me; you would rather have too many clothes on than not enough.
The Accessories
No, I'm not talking about bracelets and a pair of sunglasses (although these are still permitted). When it comes to winter, accessories are anything that can bring warmth to extremities. Most people remember to bring clothes that keep their body warm but forget that our hands and head can get cold as well. Even if you never use them, I would highly suggest packing items like:
Gloves
Scarves
Hats or earmuffs
Thick socks (you can layer here too if needed)
Face mask (optionally for things like skiing and other activities)
I used to think wearing all these things made me look dorky but have realized that being warm and comfortable is never dorky. Trust me; you will not regret packing these items when the wind is hitting your face and causing tears to run from the cold.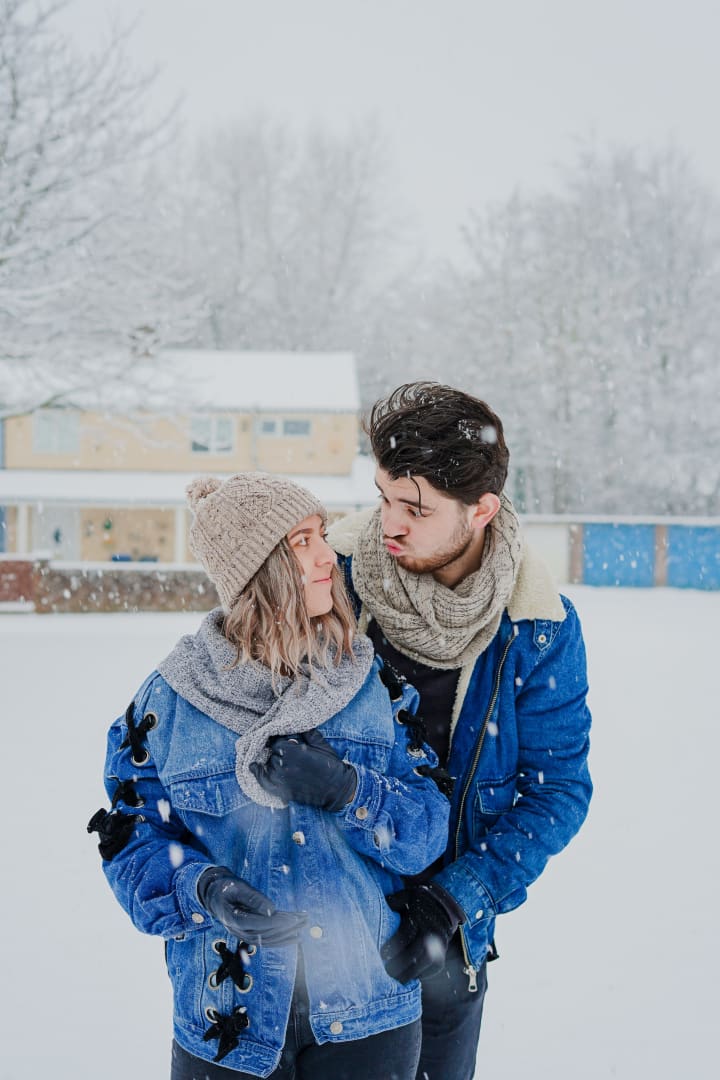 Decent shoes
Depending on where you are traveling, I would highly suggest a good pair of hiking boots. Getting a decent pair of shoes will help keep the snow from piling into your socks and prevent your toes from freezing off. Even if it isn't snowing, these can offer an extra layer of protection, and most boots have grooves to keep you from slipping on icy surfaces.
Being the klutz that I am, slip-resistant shoes are always a must during this time of year. Even if the sidewalk doesn't look slick, you never want to to take the chance. I cannot tell you how many times I've bruised my butt because my feet gave way underneath the ice.
Immunity Boosters
Whether it is just your daily vitamin or an Emergen-C packet, make sure to have something to keep your immunity boosted during the trip. There is a reason the cold season also corresponds with, well, colder seasons. Your body is more prone to illness when it is fighting the bitter weather. Even if you have the best immunity out there, other people don't. Traveling and drastic changes in the climate can beat up anyone's good health. Make sure always to keep some form of vitamin pack on hand when going on any trip.
Oils and Lotions
I'm a dry girl, so this is not an option for me. It doesn't matter what the temperature is; I have to continually lotion my skin to keep it hydrated. However, this becomes even more of a necessity during the colder months. We all know how flying can affect our skin, but don't realize that the cold weather can do some damage as well. To keep your skin healthy and hydrated from the freezing winds, make sure to have your favorite lotion or oil on hand.
During the cold months, I usually stick with coconut oil and Nivea crème for lathering up my body. Both are highly hydrating and add a layer of protection from the outside air.
Other odds and ends
These are just additional items that are not necessarily needed but always appreciated. Depending on how cold it is, these can add some comfort when traveling around. They include:
Hand warmers (packets that go in your pocket to warm up hands)
Vest (great for layering)
Small blankets (useful for cars and flights)
Thermal mug (we like our drinks warm too)
I hope these items help keep you warm during the colder months. While I can find ways to cool myself during summer, winter has always been a tad more difficult. If you like these types of articles and want more, you can show some appreciation with a small tip below so that I know other topics to write about!
About the Creator
A chaotic room of stories. My curiosities lead me in all types of directions, creating a chaotic writing pathway. I want this place to be for experimenting, improving my craft, and sharing new ideas with anyone willing to read them.
Reader insights
Be the first to share your insights about this piece.
Add your insights