Could You Live in a Costa Rica Jungle Setting Like This?
It's safe to say that there isn't a Walmart right around the corner from you. .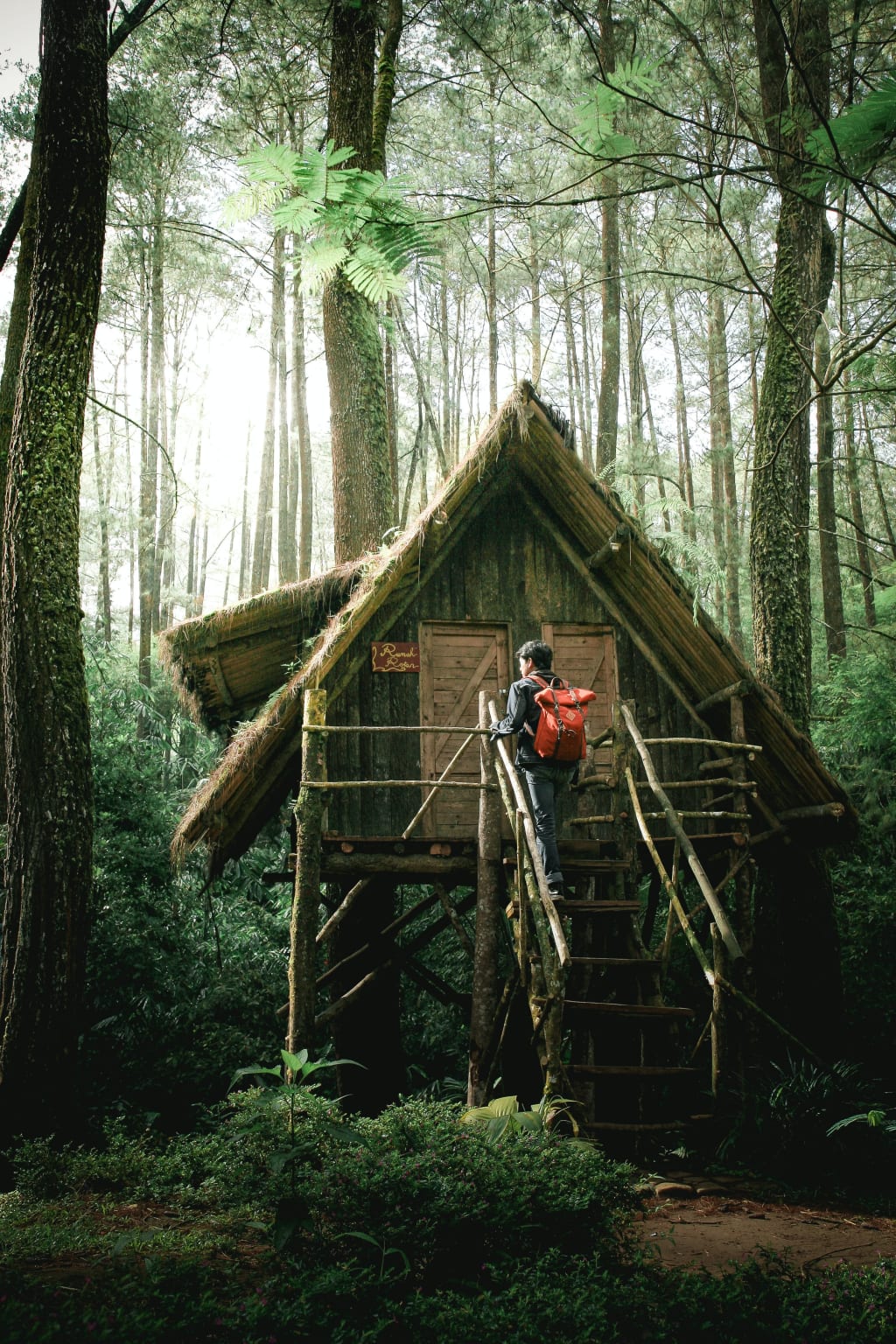 Would an extreme life change like this give you a chance to live a more meaningful life?
Life is full of forks in the road. Left turns, right turns. . little stutter steps. . one step forward and two steps backwards. Sometimes, all of this dancing is necessary to get where you're supposed to be. Lots of decisions to make about so many things. If you sit down and really think about it, it's overwhelming. . make the wrong move and you may regret it for the rest of your life. But, being sane and maintaining awareness are strong traits that your parents probably and hopefully taught you and you're confident that you're always heading in the proper direction.
Perhaps you've decided that it's time to make a BIG MOVE. This is not simply changing neighborhoods in your hometown of Mayberry. This is really throwing down the hammer and doing something that most people who know you could think that you've gone a little nuts!
You're moving to Costa Rica. You've decided that it's the right time. Your circumstances are such that you were able to consider lots of options. And what you chose to do is move to a third-world country, sell all of your earthly possessions, say, "see ya" to all of your friends, neighbors, family and START FRESH. This is indeed a cleansing of the soul ON STERIODS. .
In addition to all of this 'newness' in your life, you have decided to rent that little cabin in the middle of the jungle. There are lots of them here in Costa Rica and you found something that suits your new mindset just perfect! You've bought a 4-wheel-drive jeep that will traverse that 1/2-mile, bumpy, muddy, winding driveway from the main road to your doorstep. The little creek that you need to drive over will be passable 360 days out of the year. During the height of the rainy season, it is said that it's impassable. It goes from a 4-inch depth to about a foot or two. . or three. So what! You'll have enough food to stay indoors on the worst of days.
Could you live like this? Would you go stark-raving mad? Do the sounds of the jungle scare you or do they lull you to sleep, melt all of your pent-up stress and calm your soul?
I have never lived like this before and to be honest, I am not sure if I would like it as a full-time situation. But what I did do is rent a cabin like this for six nights and seven days. The first couple of days were spent exploring my surroundings. I went about a mile in each direction. That took the entire morning. I saw so much wildlife that I thought I was starring in a Jurassic Park sequel. That evening, I slept soundly and dreamed about dinosaurs and dragons.
The third day, I did cheat a little bit. I drove back into town and got a few more groceries. Heaven forbid if you run out of coffee in a place so far away from civilization.
The rest of the week was spent listening to music, absorbing the constant sounds of the jungle, sitting on the porch searching for monkeys in the canopy above, taking photos of the wildlife around me and writing a few stories about my experiences in real time! I read a few good books and enjoyed each day to its fullest.
No news. . no TV. . no politics. . nothing to ruin or blemish my week spent in paradise. "Away from it all" took on a deep meaning to me during these hours spent alone. I thought a lot about my life and all the mistakes I have made. . all of the good things I have done. . what path I may take in the future. One has time to do a lot of thinking when living in this way. I prioritized, contemplated, processed, formulated, thought about, laid out, mapped out, found out, thought about. . I soul searched, calculated, processed, lined up, figured out and compiled the good and the bad of me. I learned a lot about me. . alone. . without outside forces affecting my thoughts.
It was cleansing.
I definitely could not live like this forever. However, I found out that I need a week or so every year or so to do what I did here, in the little cabin in the middle of a Costa Rican jungle. And I will be scheduling my stay for next year. . same time. . same cabin. And I am looking forward to it!
Pura vida. .
You're invited to visit our websites at: www.costaricagoodnewsreport.com & www.costaricaimmigrationandmovingexperts.com
Also, please enjoy our over 1,140 episodes of our "Costa Rica Pura Vida Lifestyle Podcast Series". We are found on all major podcast venues, including iHeartRADIO, Spotify, Apple Podcasts, Google Podcasts, Radio FM, Anchor & many more. Here's our link: www.anchor.fm/costa-rica-pura-vida
travel advice
About the author
Costa Rica is a magical place. Since November, 2002, when I first visited this country, I have been in love with the people, the culture, its biodiversity, the food. . everything about it makes me happy! Now I share my excitement with you!
Reader insights
Be the first to share your insights about this piece.
Add your insights