Cotswold Hiking Trip with Macs Adventure
A Highly-Recommended Two-Day, 20 Mile Hike Through Beautiful Cotswold Villages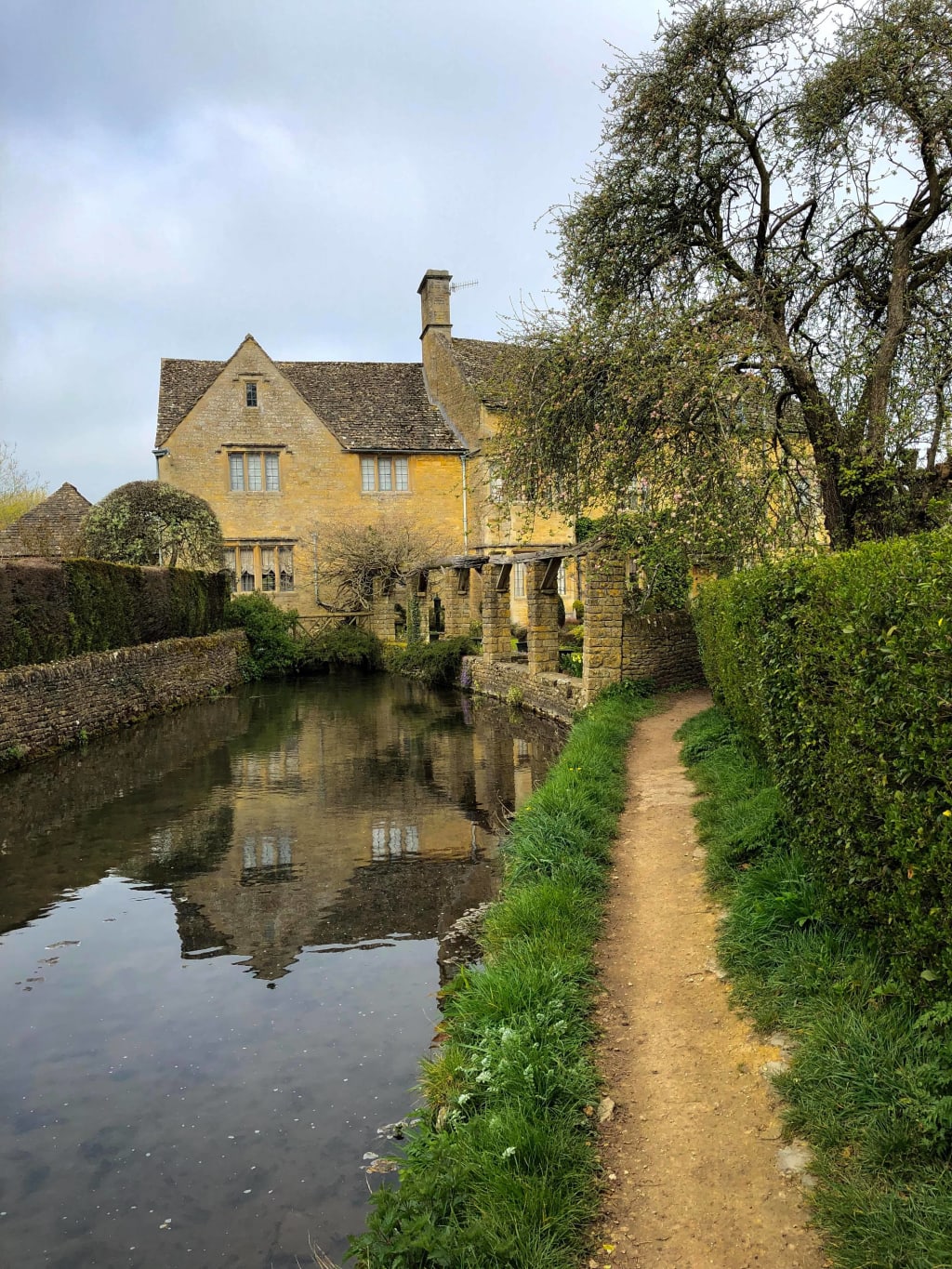 Typical limestone Cotswold Cottage
Being brought up in the UAE, and having to put up with scorching hot weather most of my life, I longed to live in a place where I can take a lengthy walk in nature, and breath in the fresh air of forests and green meadows without sweating to death. I moved to the UK five years ago, and it's like my dream came true! What a stark contrast it is. Now, my family takes every opportunity to go hiking, especially with our close proximity to the Peak District.
During my Easter break this year (which lasted a very short week), we drove down to Moreton-in-Marsh in Cotswold to start a two-day hike. We booked this holiday with Macs Adventure who helpfully transfer our luggage to our new destination, saving us from having to painstakingly carry it all on our backs. They also take care of booking the accommodation, and they have great taste! Another great feature they provide is an app that includes a map with the trail highlighted. Saving it on your device enables you to use the map offline, and that way getting lost becomes virtually impossible! You can even use the map with Airplane mode on.
We chose Macs Adventure's Cotswold Short Break hike. Day one was a 10 mile hike from Moreton-in-Marsh to Bourton-on-the-Water, which passed through beautiful Cotswold villages. The pictures capture some of the best parts, all taken with my iPhone.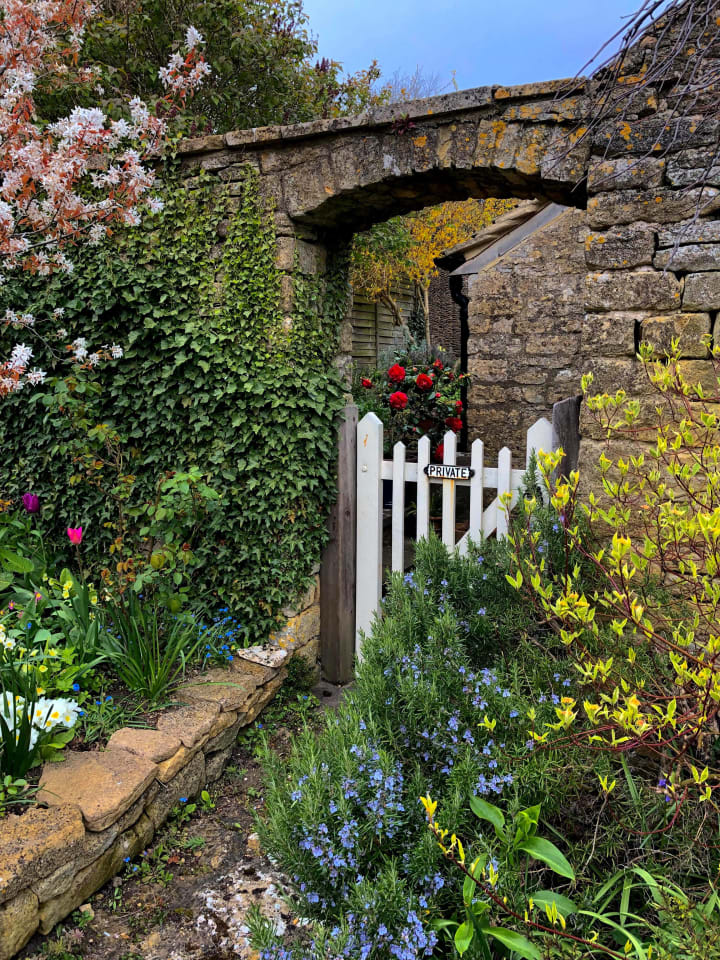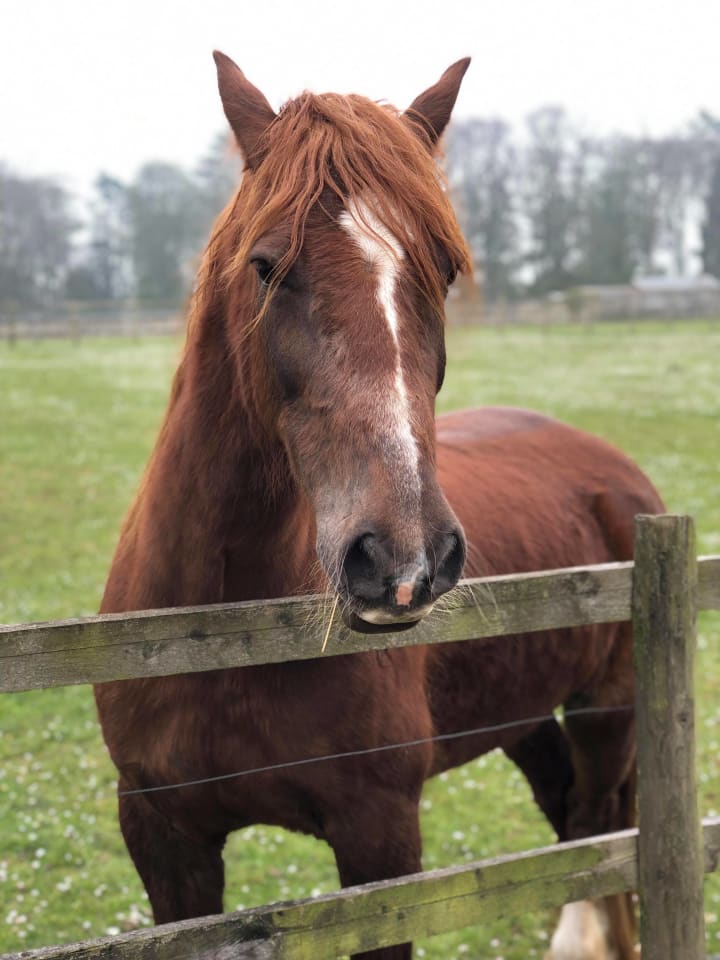 On the way, we arrived to Lower Slaughter, with the main attraction being Copse Hill road, which was voted the most romantic street in Britain. I can understand why, but the name may suggest otherwise, especially if you mistake it as Corpse Hill! The village name is not that much better either, but apparently it's derived from the Old English name for a wet land "slough" or "slothre" meaning muddy place.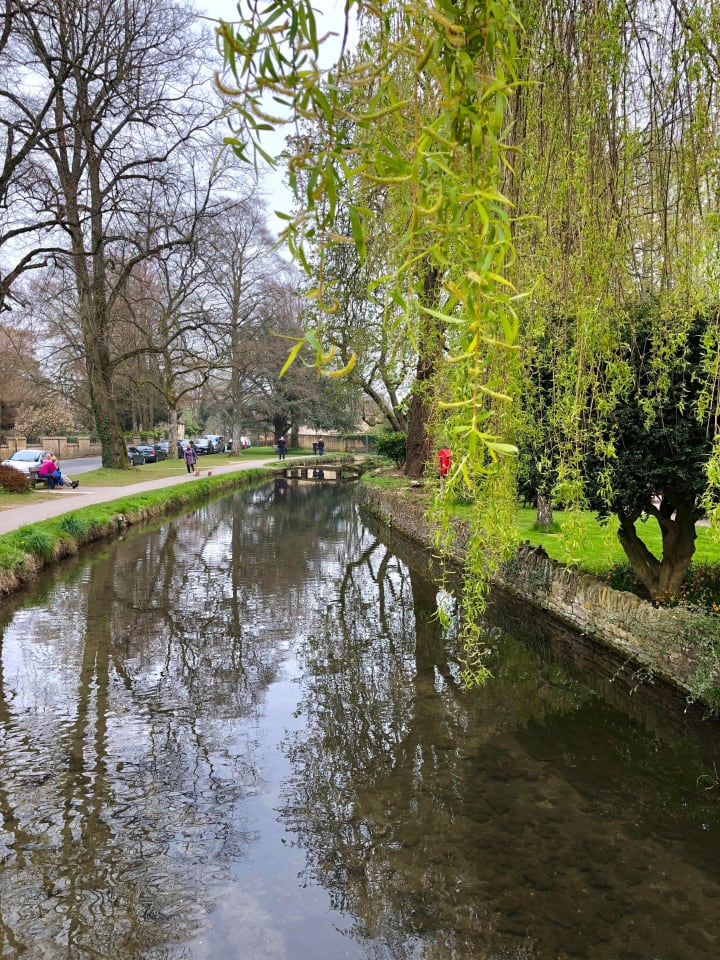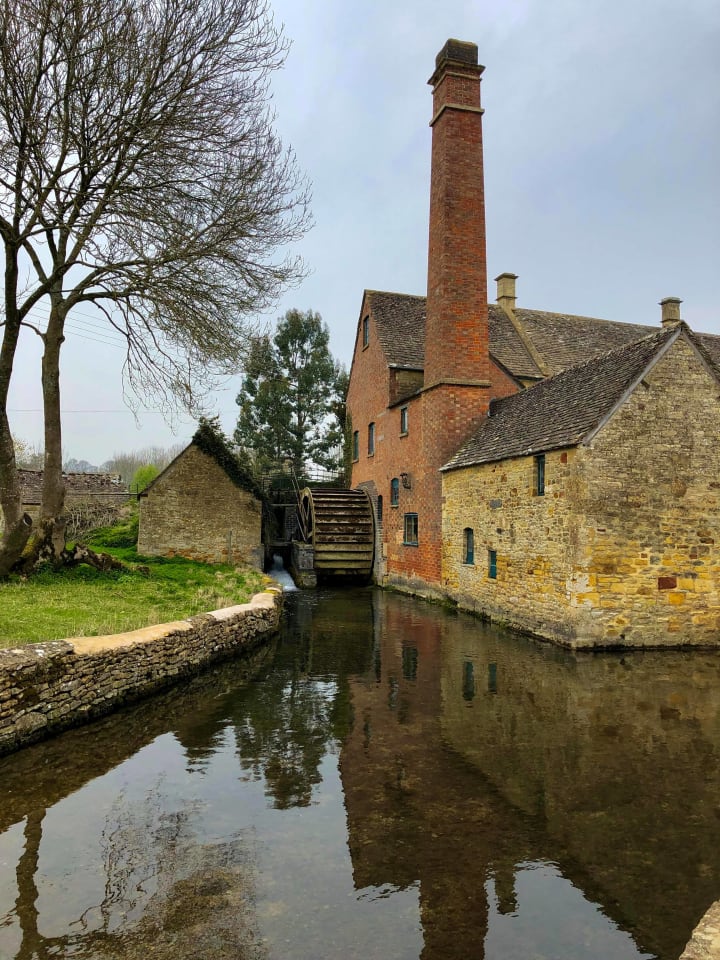 Exhausted, but feeling accomplished, we finally arrived to Bourton-on-the-Water, the little Venice of the Cotswolds.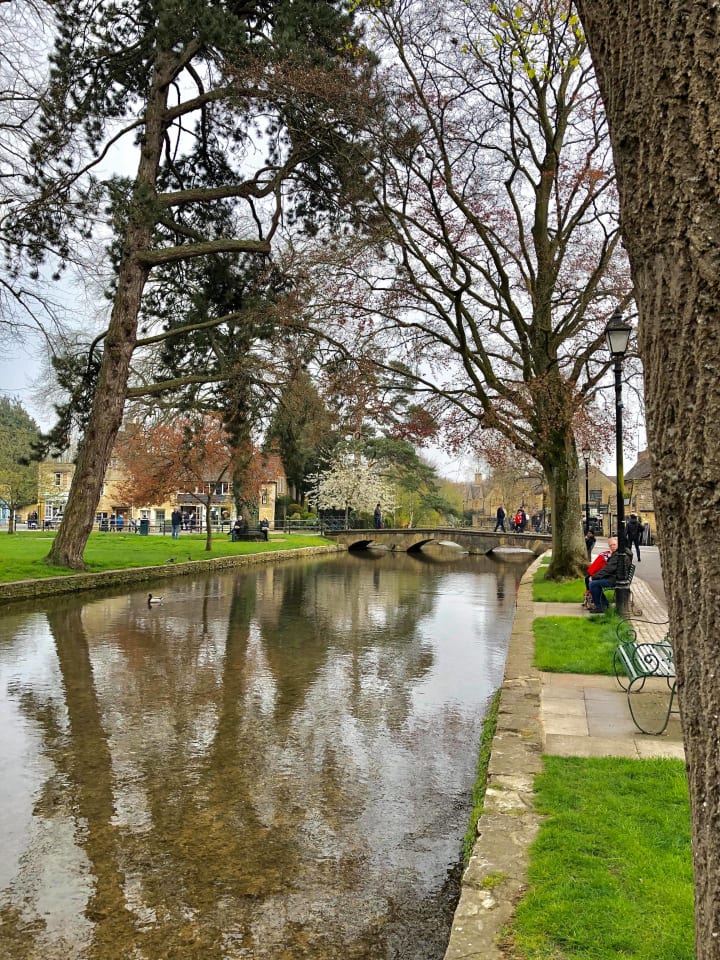 Day two was a circular 10 mile hike, starting and ending in Bourton-on-the-Water. That meant that we covered some of the same places as the previous day, such as Lower Slaughter.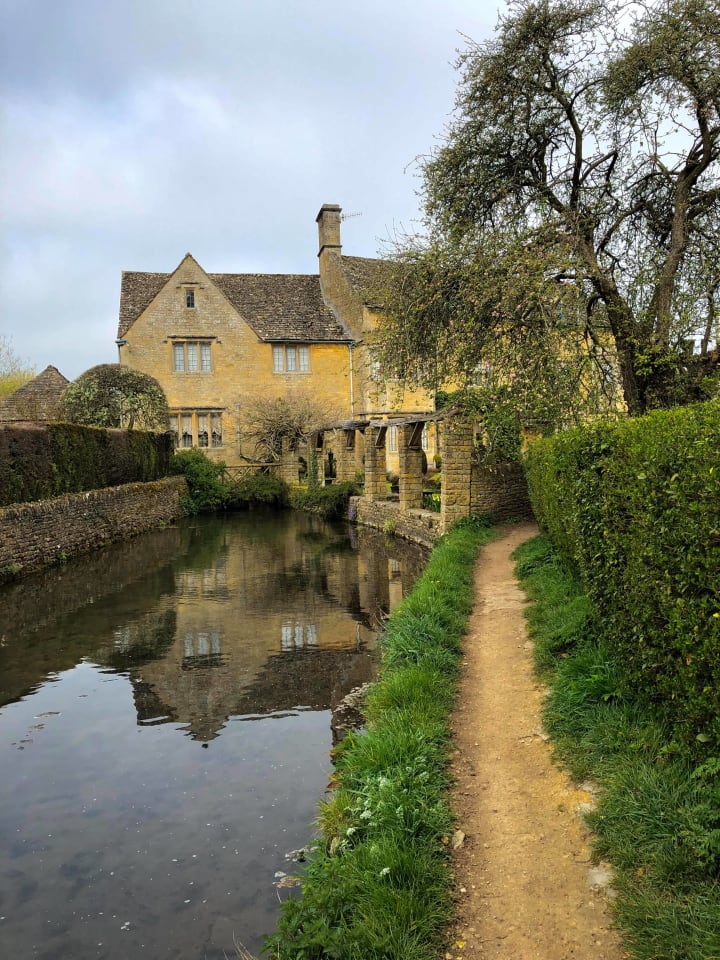 It was quite an experience walking through fields upon fields of rapeseed. I didn't realise how pigmented the flowers were. I ended up with streaks of yellow on my arms.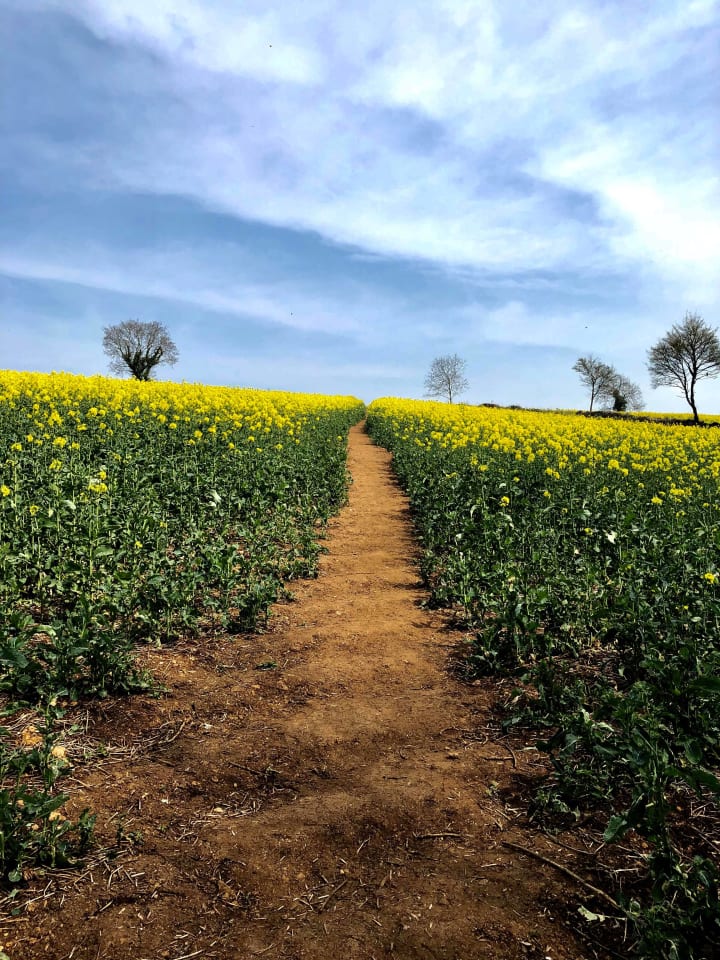 We were greeted by more horses before arriving back at Bourton-on-the-Water.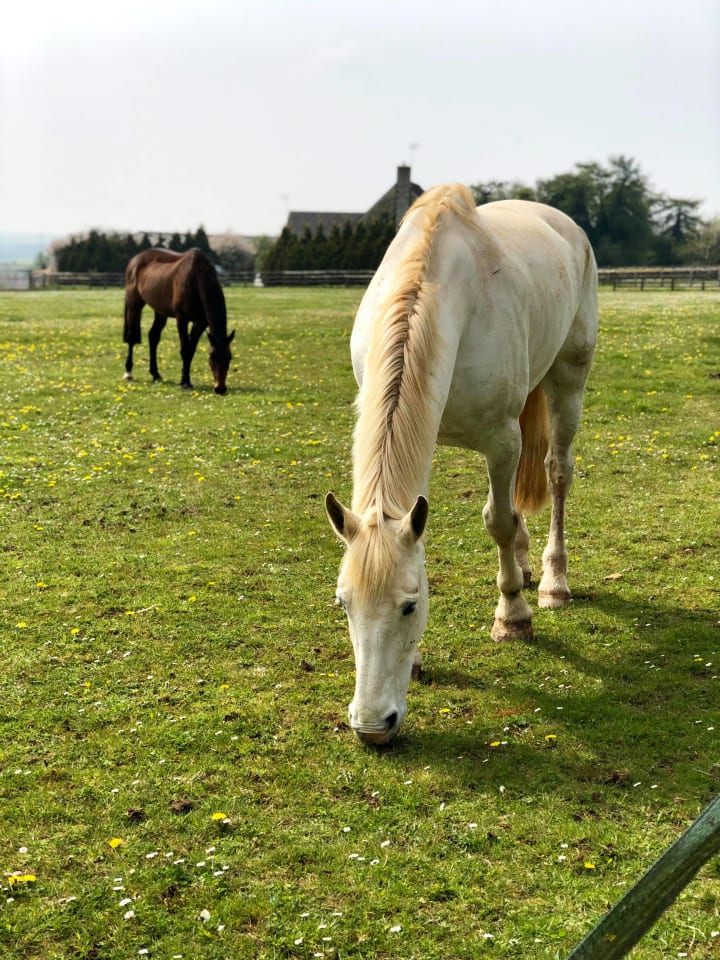 This was definitely one of the best hiking adventures I've experienced. And the weather was uncharacteristically amazing to top it off! If you're a nature or outdoors kind of person, I absolutely recommend this hiking adventure. Although it's 10 miles a day, the terrain is relatively mild, and really made for a pleasant walk!