Coronado Sunset
Reflections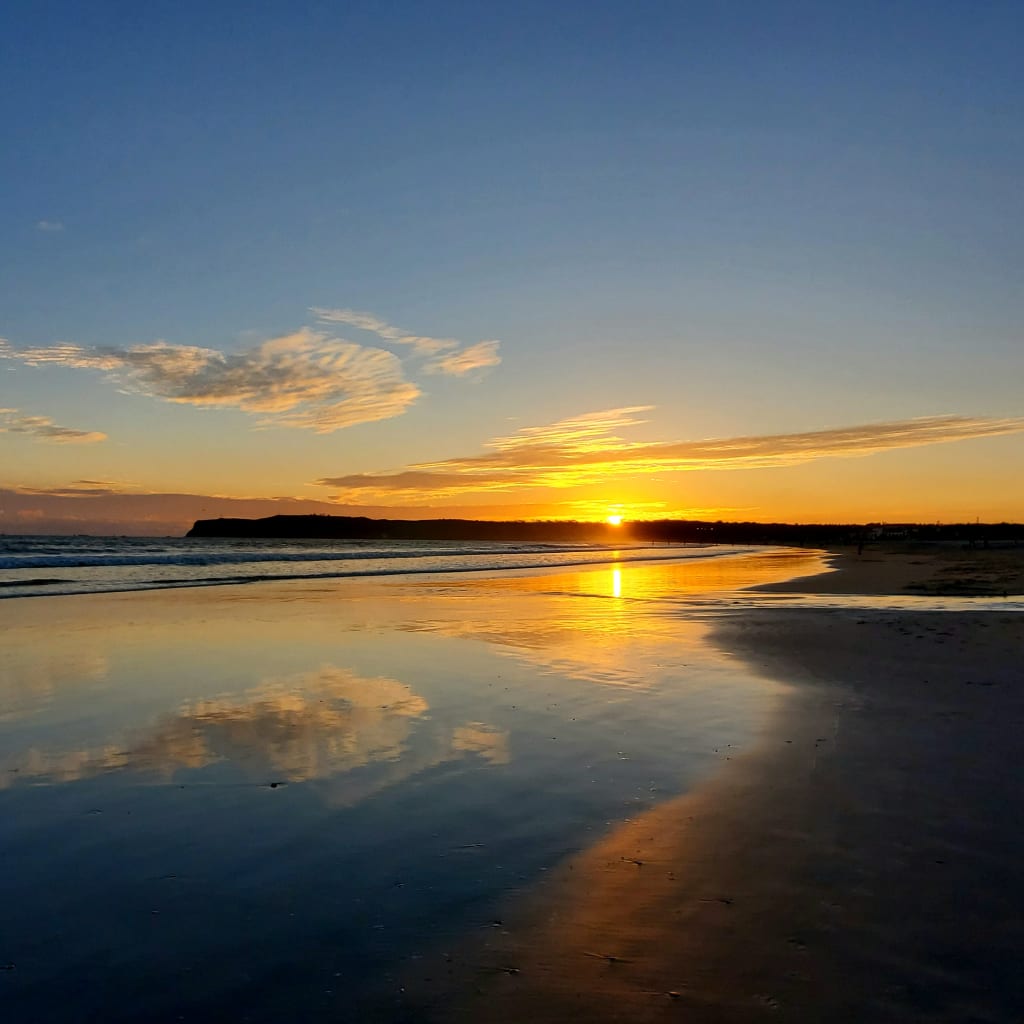 Mystical Sunset
COVID-19 Pandemic has left a mark around the world. Some are marks of loss or trauma. Others are those of beauty. On this evening - March 24, 2020 - it was definitely a mark of mystical beauty from Mother Nature. Coronado Island was moving at a slow pace and the majority of the beaches were empty do to the newly implemented state stay at home order in California.
Coronado Island - where main street meets bare feet. Situated just across the bay from downtown San Diego, Coronado is consistently voted best beach in the U.S. With gentle surf, sparkling wide-sand beaches, charming main street, and great hotels, including the famous Hotel del Coronado, this island paradise is perfect for a family vacation or romantic getaway.
Coronado's coastline offers wide sandy beaches with sparkling sand, courtesy of the mineral Mica, that draw visitors from around the world. With its elegant gardens, old-world mansions, quaint shops, and oceanfront dining with spectacular sunset views, no wonder this charmed small town has been dubbed "The Crown City," as Coronado means "the crowned one" in Spanish.
Typically, this is a bustling little island full of life, but with the new 'stay at home' orders put in place due to the pandemic it is eerily quiet. Many store fronts shuttered, mom and pop businesses closed, local markets had limited items on hand and restaurants offered takeout only. Quite the change from what one would expect to find.
After several days on the island treating a patient, I needed a quiet walk to reflect and clear my mind. Dog Beach on Coronado Island was just that spot. The beach was eerily quiet, the historic Del Coronado Hotel was empty, but the amazing sunset was reflecting off the water. Taking in the sun that was about to set, observing the signature glint that it left on the sea water while setting. The sight was truly magical, but it was also somewhat mystifying.
This sparkling phenomenon is not something we always see, but when it appears, it is truly a feast for the eyes and our senses. Simply relaxing, reflecting and taking in the beauty that lies around us.
Sunsets are not only beautiful, but they also have so much meaning. They signify endings, change, and transformation; they remind us that change is part of life and everything has an ending.
The sunset tells us that the day is almost over. It reminds us of the importance of time and how we should make good use of it. It is also a time for reflection. As your day comes to a close, ask yourself whether you have done everything you set out to do or been the person you desire to be. Reflect on the positive and count your blessings. Taking a moment to think about the things that we are grateful for. Being grateful has the power to change your mood almost instantly from negative to positive.
Benefits of Expressing Gratitude:
• It creates a positive feeling and fosters happiness.
• It strengthens relationships.
• It brings us peace of mind and makes us feel good.
• It gives us more energy to do things.
• It reduces or eliminates stress in some cases.
• It improves sleep quality.
• It benefits both the giver and receiver because it increases satisfaction.
While the sunrise brings hope for the new day, the sunset brings a sense of peace that everything is going to be alright. It serves as a promise of a bright and light-filled new daytime.
"Every sunset brings the promise of a new dawn." Ralph Waldo Emerson
You should take every opportunity to watch a sunset, as gazing may also have a number of psychological benefits. Studies show that slowing down to enjoy a sunset may boost well-being, increase prosociality and enhance life satisfaction.
activities
Traci Patterson is the Founder of Advanced Pathways. Traci is an internationally renowned hypnotherapist, an expert in CRPS and chronic pain, a published author, keynote and motivational speaker, and photographer.
Receive stories by Traci Patterson in

your feed