Coming 2 Vegas
My First 365 Days on the West Coast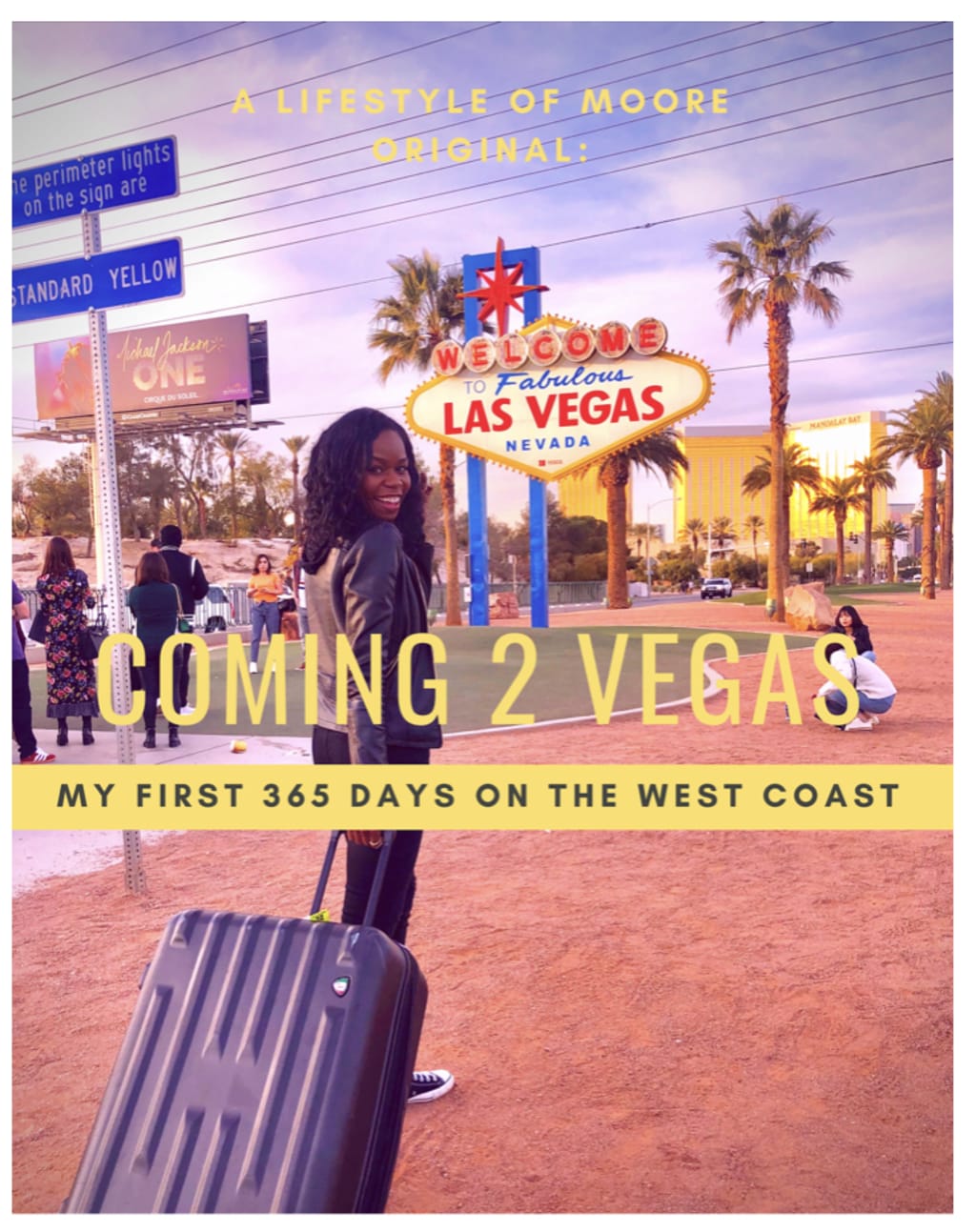 "Welcome to the Vegas team Ashley. We're excited to have you," were the words that still resonate with me as I drove down i85 headed home. It was real. I was really moving from a state/city I adored to somewhere west of Texas… I mean, I'd been to Vegas before, pre 21 yrs of age (so basically pre-life) but only to Circus Circus, Hoover Dam and Grand Canyon. Don't get me wrong – it was OK…but nothing that I would have electively chosen. I'd also flown to Vegas for the interview less than a week prior to getting that call but flew back to Atlanta within 24 hours after interviewing and I didn't even visit The Strip. "Awesome!" I heard my voice say… "I'll see you in Las Vegas!"
My journey of a Blind Leap of Faith began…
My first evening in Vegas led me to a rooftop pool party with locals downtown. The warm summer breeze, west coast music/vibez and silhouette of the mountains confirmed for me that everything was gonna be alright…
4 weeks later, I was in Vegas being handed the keys to my new place I'd picked out via FaceTime with the leasing agent. I know some of y'all reading this like whaaa….'girl I can't decide unless I see!' I wouldn't blame you…I wouldn't blame you…My apartment was larger than my previous place in Atlanta and cheaper. I was pleasantly surprised. I settled in a suburb of Las Vegas that's located approximately 20 minutes away.
I got lost on the day of my interview, ended up at a shopping plaza with a wine bar and a Sephora and decided I needed to live within a 2 mile radius of that–cause you know…priorities.
The first few months were really dedicated to me finding out where I was, and where my frequently visited places were like the post office and grocery stores. I had not made any effort to meet anyone until maybe 3-4 months in. I literally worked and studied material regarding my new transition all day, ate, went to the gym (b/c a woman still trying to be snatched) and slept. Every evening, I was on my balcony engrossed with the pink, yellow and purple hues the Nevadan sky likes to boast over the mountains. I've seen (3) breathtaking sunsets in my life that have caused me to pause – I'll tell you the other two as we get to know each other, but Las Vegas is one…
When I was ready to finally meet people in Vegas, I'd go to bars, and restaurants by myself and would never leave without meeting someone interesting. I even went to a few car shows, because I like cars, and…I'd met a lot of women up until that point LOL. I knew OF two people when I moved to Vegas: my new manager and someone who used to work for me at a university when I was in non-profit telefunding. I really put myself out there in an effort to meet people. 2-5 weeks of going out a couple times each week and attending networking events allowed me to build a multitude of friends very quickly. I'm thankful for the Law of Attraction because I've met a supportive and powerful network of lifetime Framily.
As of late, I've been hearing young people say they are afraid to try different opportunities. I was nervous and scared when I left Atlanta. I encourage you to grind after your dream and be open-minded to where it may take you. Don't allow zip codes and state lines to define where you'll call home. I should mention that I wasn't 'ready' to move and 'Being ready' doesn't really exist….but I digress. It felt like I was saying yes to something I couldn't see or visualize. However, I just knew I couldn't go wrong because eyes have not seen…
Since moving from Atlanta to Vegas, I see fear differently. I see fear as necessary while you journey to the top. Overcoming it starts with taking the first step.
On the evening of October 1, 2017, I was just getting home with (3) friends whom were visiting from out of town when our phones began to rang about a shooting that had occurred in Vegas…that night. We had recently left The Strip and were stunned. After tuning in and seeing the Act of Terrorism, we were devastated. I was only 2 months in and it rocked Las Vegas to its core. No one saw it coming and I saw a Las Vegas community mobilize to grieve and support those who had been affected, which was everyone. I'd never been through a city-wide destruction on that level and I pray I never will again. Las Vegas was somber. An invisible grey cloud loomed over The Valley for what felt like weeks in an abyss of nothingness. Some people talked about it and some people didn't but you knew what they were thinking. Everyone was shaken…
I'm going into my 2nd year here and I love Las Vegas. The eclectic foods, proximity to southern California, mountain views and warm weather make it difficult to find too much wrong with Vegas. There are worst places…I'll just say that. To address the heat situation: it's EXTREMELY hot for 2-3 months max. The other 9-10 months are perfect. Las Vegas, for now (what up Raiders!!), is a big-small town that rose up from the Wild West.
Yeah, I know what Las Vegas is known for and you do too. But there's another angle to Vegas that most people don't even bother to uncover. People jog, walk their dogs and kids still use the crosswalk volunteers to cross the street for school. The transient nature of Nevada's residents often makes for interesting encounters. For locals, many pockets of activities exist, outside of The Strip, that provide a more cultural experience if desired.
When I first moved here, Vegas residents always said, "Either you'll love or hate Vegas within the first 2 years." I guess I'm one of the ones that really embraced it and fell in love with Vegas for all of its dusty, natural, rocky, windy and liberal scene. In order to complete my residency here in Vegas, I think I have to get a puppy – I seem to be one of the select few residents without a one.
I oftentimes wonder if Las Vegas will continue to sustain its glitz, glamour, appeal and uniqueness. I'm unsure on if Vegas will be a lifetime home for me or not, but I don't too much think or concern myself with that. All of the plans I make for my life are tentative anyway. I understand that wanting Moore for yourself in life can lead you down a path of the unknown or…2k miles away from home on another coast. I'm enjoying the ride and just glad to be here…
In the spirit of Living a Lifestyle of Moore,
Ashley
'Lifestyle of Moore' creator and enthusiast