College Wanderlust
What could be better than traveling as a student?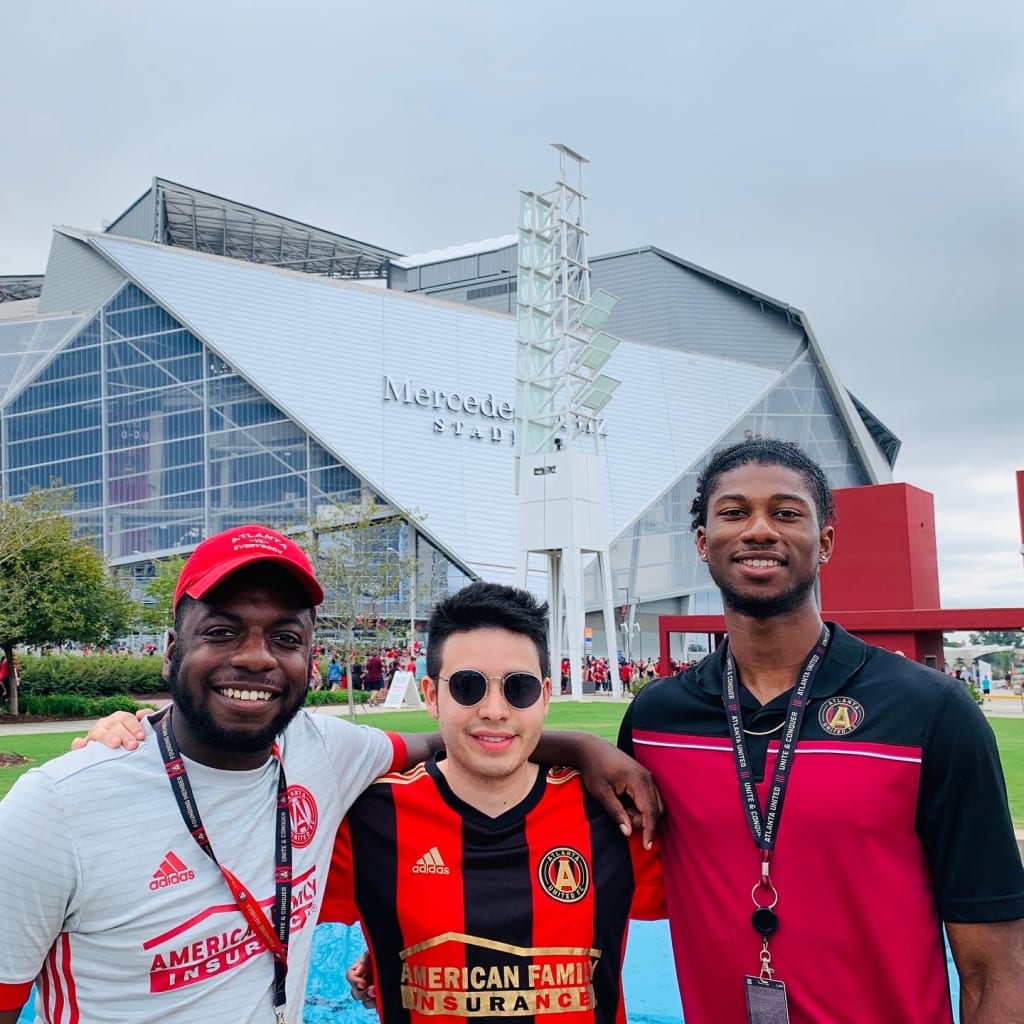 "I've always loved traveling. Ever since I was practically a baby, I've enjoyed going anywhere that would venture me into new adventures, opening myself to a world that might change my life forever. When I was a kid, I would say that geography is my favorite subject because I've always wanted to learn about this vast world out there and always dreamed about growing up traveling to these different countries around the world.
During the course of the first 17 years of my life, I've only ever ventured across the United States across the East Coast (with the exception of Florida) and heading off to South America to visit my family in Paraguay. Given that both of my parents are from the country and that they're the only members in the family outside of the entire continent, it was only right to always visit my family during the time I was free, which would tend to be during winter and spring breaks during my elementary and high school years. It was always fun to go and I'm honestly super grateful for it, but I always felt that I wanted something new and not always go to the same place every time. Entering college, I realized that I wanted to try new adventures and venture out to places that all my friends were heading off but also make myself feel much more content.
During the course of my time at Sacred Heart University, while I was also getting my education and studying what I wanted to do with my career in journalism, I was already trying out some freelance stuff on my own time. Working for the sports website VAVEL, I was able to work during various soccer games in the Copa America, covering the Paraguay national soccer team which took me across the entire United States such as Orlando, Los Angeles, Boston, Philadelphia and New York. All while at the age of 18. It was that summer in 2016 that made me realize that I wanted to do more, that I wanted to achieve more and venture to even bigger ventures outside of my own country and even my time zone.
Two years later, I went to Europe for the first time. During the span of a week, I went to France, England and Monaco. Heading off to Paris, London, Nice and Monte Carlo were four locations that allowed me to experience a different continent but also different cultures that I hadn't experience in either North or South America. I was also grateful that at the time, I had received a following from using my professional Twitter account (@RobertoRojas97),where I have been able to use as a resource to talk about soccer but also other sports, and try to use it to try and relate it to many people who are trying to venture in the same profession, which in my opinion, has been successful.
Finally, this year was perhaps my best year. I went to three new places, while also returning to a fourth to work in something I've always enjoyed, you guessed it: soccer. First, I went back to England in April to visit the city of Newcastle to do a couple of days work but also go to a game and enjoy my Easter break there. Secondly, I went to a country that has always been on my heart and mind for years: Brazil. For the second straight Copa America, I went to South America in June to again cover the Paraguayan soccer team for my podcast that I have been a part of for five years and visit new cities. Third, I went to Washington D.C. in July to work for Ligue 1 (French League) and the social media team, which was an amazing experience and allowed me to really be part of a professional organization for a top-tier league. Finally, I went to Atlanta in October during my Alumni weekend to hang out with my friends and once again, go to a soccer game where I watched Atlanta United at their fancy new Mercedes-Benz Stadium. All four of these different experiences changed my perspective of my entire life and how I see myself in this world, rather than myself seeing the world.
So, what's the secret? How was I able to achieve all this before the age of 22? Well, the first thing is to always believe yourself and try to make yourself passionate about what you like to do. For me, I've always enjoyed soccer and working in it, be it from a media perspective or just talking about it with your friends. I have been fortunate enough to have been come in contact with some important people over the last few years. From high school to college. From teenage years to adult years. From there, I think it's super important to always continue to maintain the same type of personality with everyone with respect and just trying to relate to them in a way where they feel content of your presence. Do what you love to do, befriend as many connections, colleagues and friends along the way and everything will do the rest.
I hope to continue my journey of happiness heading into the new decade and for many years to come. Until then, I'll always be a wanderlust."
Follow Roberto on social media!
Instagram: @roberto_1206