Clothing Optional Resorts are Hotter Than Ever This Summer
Vacationers Are Choosing to Explore Uncharted Territories: Their Own Bodies!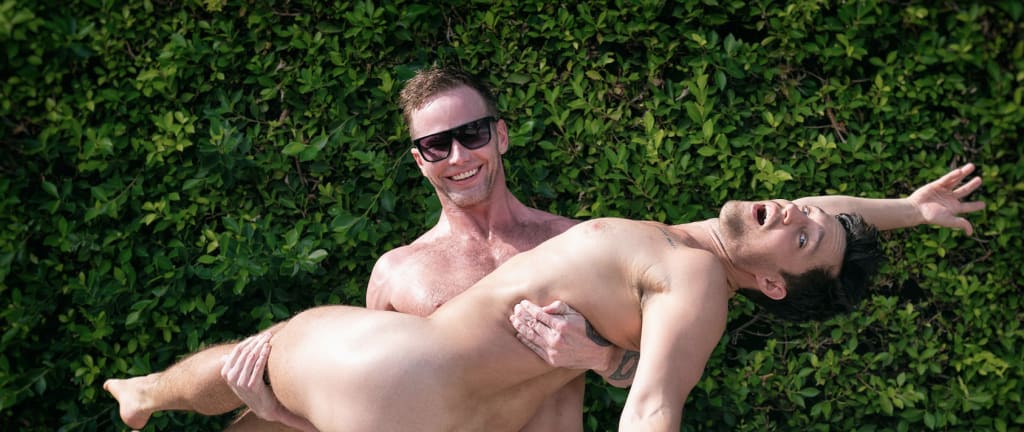 Being naked in public isn't for everyone. For many of us, nudity — or just the thought of being seen by others in the slightest state of undress — can be terrifying.
Few can say they meet the standards of beauty that our culture dictates and let's face it, most of us find power in hiding our flaws. However, many naturalists contend that true empowerment is found by embracing imperfections and letting everyone else see them.
"It is normal to feel self-conscious at first," says Jon Jackson of dropping trou in public, "but the feelings of liberation will soon overtake you."
Mr. Jackson is an unofficial expert on nudity. He and his husband are the owners of INNdulge, a clothing optional resort for gay men in Palm Springs.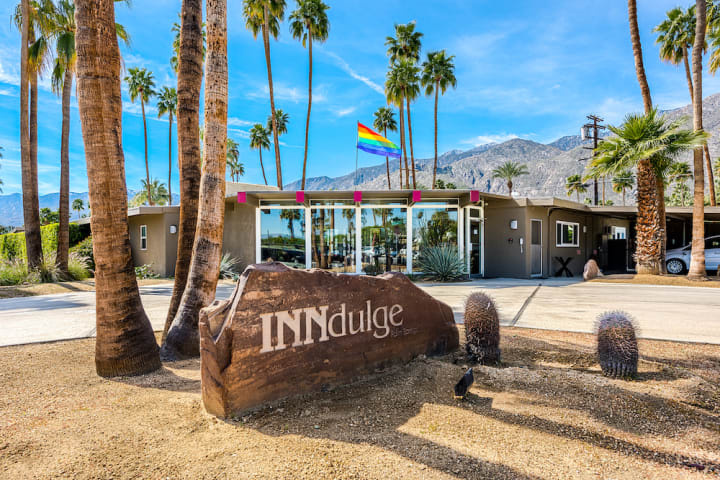 He admits that learning to feel good about your body can be a long, difficult process, but believes that so many of the obstacles that stand in our way are based on our own fears. The first step in overcoming the stigma of nudity and feeling better about one's body, he says, is to spend more time naked.
Jackson recommends dipping your toe in the nudity pool by doing ordinary things in the buff. Watch television in your birthday suit or if you have a private backyard, garden au naturel, relishing the warmth and breeze on your bare skin. Even household chores are more fun naked! You don't need clothes to wash dishes or to vacuum the house. When cooking, however, wear an apron to protect your sentsative areas. Your derriere will look oh so cute!
When you get to the point of disrobing in public, it's important that you find a space that feels safe: a non-judgement zone. "Over the last several years, a number of resorts have popped up that appeal and specialize with crowds where pretense and appearances are important," Jackson notes. Those in the beginning of their nude journey, especially if they are feeling any insecurity over their physique, will want to avoid these spots as even an off-handed critique is likely to have them seeking the protection of clothes.
Research clothing optional resorts. Some, like INNdulge, have begun hosting bear weeks and yoga weeks. First time nudists may find it more comfortable to visit a resort with body types and shapes similar to their own.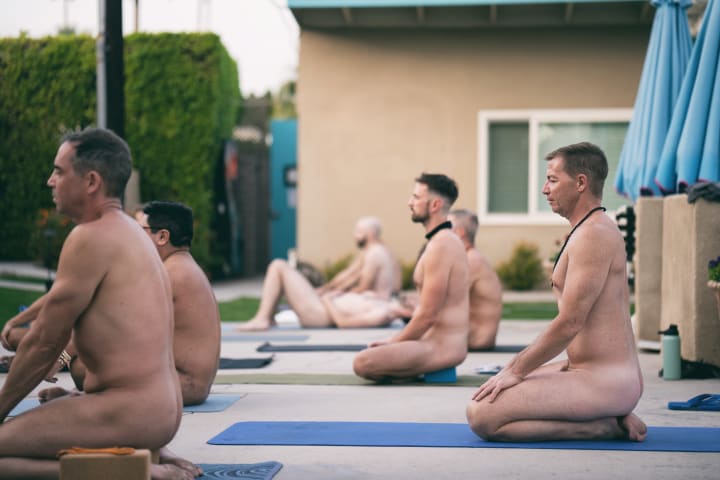 Keep in mind, though, that most naturalists say the real goal is to find comfort with being naked around everyone. "I think it's important to surround myself with all different body types," Michael Bahr, a regular visitor to clothing optional resorts, says. "Nearly all adult naked bodies jiggle, have hair, cellulite, scars and other marks deemed unsightly. It's easy to forget this if you're scrolling through Instagram and are inundated with images of young people with thin bodies, most of which have been photoshopped or include filters, anyway."
The truth is, vacationing at clothing optional resorts isn't about picking up or hooking up or even falling in love with one's own naked body. The top reason that people who vacation at clothing optional resorts give for why they go is community. It turns out the resorts are a great place to meet new people.
"Being naked removes artificial barriers for exploring conversation and friendship," Jackson confirms.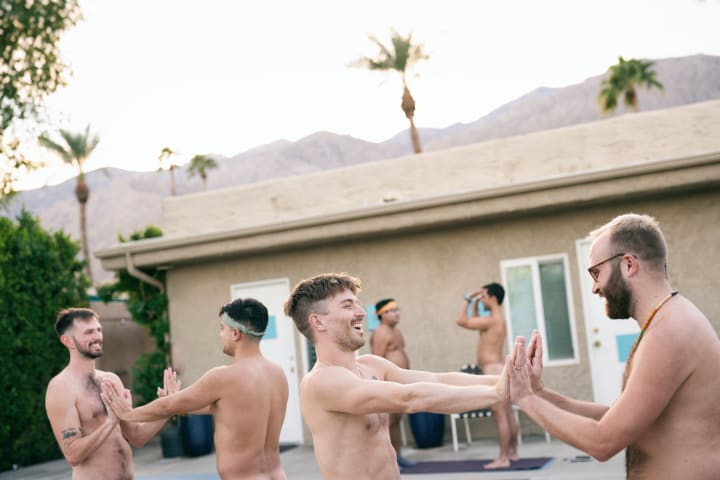 There are some points of etiquette when visisting a clothing optional resort:
Looking at others, whether naked or clothed, is normal, so yes, you are allowed to peek at other naked body parts around you.
Smart phones are allowed, however, photographing other guests without their consent is strictly prohibited.
There will likely be sections of the resort where clothes are required. At INNdulge, clothing must be worn in the inn's lobby. "We have floor to ceiling windows to create a welcoming environment to the city of Palm Springs so it is city mandated that clothes be worn," Jackson explains, adding, "If Palm Springs were to legalize public nudity, we would certainly eliminate this only exception!"
Be sure to check all rules and policies with your resort at check-in.
Most of all, enjoy your naked holiday. It is sure to be the most fun in the sun your buns have ever had!