Cities to Travel This Year During the Black Friday Deals
Black Friday Online Deals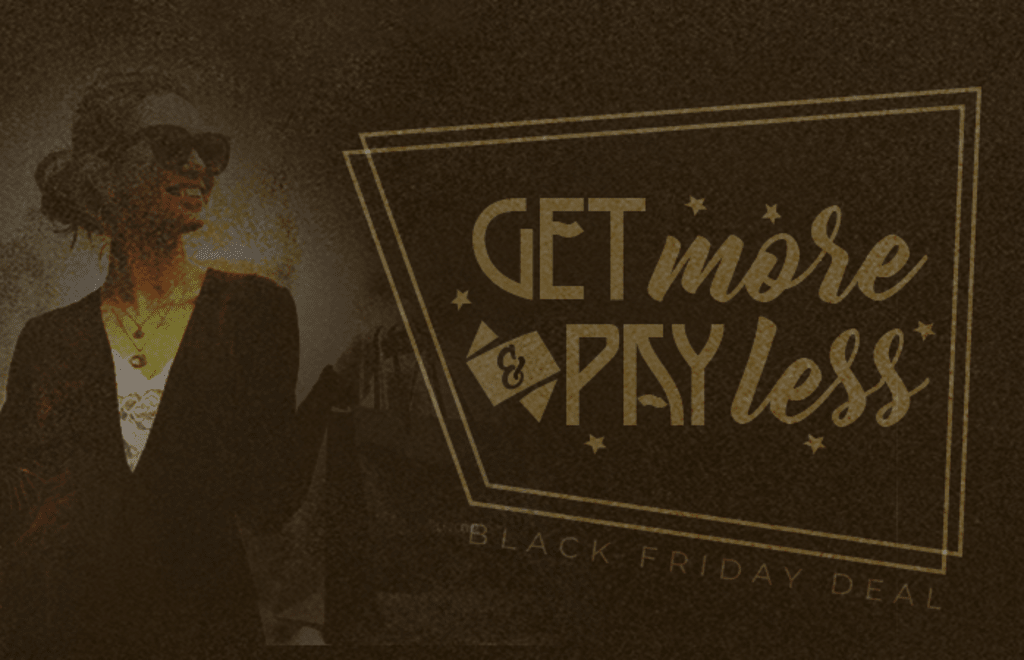 Black Friday Discount
A BLACK SUMMARY
One of the most popular shopping seasons of the year is about to hit our screens so if you're eager to maximize your savings, then this infographic holds some excellent news for you. We've designed this amazing piece that covers a variety of items that you can purchase this year without going broke. We have mentioned the most highly rated and appreciated items of the year in this infographic. The highlighted categories include tech, electronics, footwear, and accessories from big names like Apple, Sony, Samsung, Adidas, and Canon. These renowned retailers start preparing the deals well ahead of time, to make sure you get the most of your online shopping experience. Whether you'll be keeping your eyes peeled for the latest tech deals, TV bargains, or a classy footwear offer, you'll find the exact deal you've been waiting for. So, pull your socks up and get ready to turn your wish list into a beautiful reality.
CITIES IN SPAIN YOU MIGHT WANT TO VISIT THIS BLACK FRIDAY
Spain is among one of the most visited countries in Europe. The place has so many beautiful spots and cities for an avid traveller to truly enjoy themselves. Even though the country has its beauty, it still isn't a place where one can plan a trip while being under a strict budget. Or at least that was before the season of Black Friday tended to arrive. Because Black Friday is the most suitable time to travel anywhere around the world, you'll find a vast range of cities in Spain that offer you services to leave you in shock and awe. Today, we have set aside and created a list of four most surprising places for you to visit in Spain as you travel to Europe this Black Friday.
BARCELONA
Let's start with a place that seems familiar to you. Barcelona, the second most famous city of Spain, is still considered as one of the best travel spots for all tourists. You can go gaga for Gaudi at the Sagrada Familia, and you can also get a chance to visit one of the oldest parks in the country. Tibidabo Amusement Park, opened in 1905, is and will always be considered a favorite spot for people who love roller coasters. The best thing about planning a trip to Barcelona this year is that you would get to use the black Friday flight deals and get whopping discounts on your ticket,, leaving you more money to enjoy the city's real pleasures.
GRANADA
If you love places surrounded by nature, then Granada might be the perfect place for you to visit. Firstly, with the black Friday UK deals, you'll get the trip at almost a fraction of its original cost, and secondly, you'll be able to experience the lush green soil and ancient abandoned fortresses. You'll also get to see some snowcapped peaks and winding cobbled streets that'll genuinely leave you impressed, because there aren't many cities left in Spain that offer cobbled winding streets. So, it might be a new experience for you to enjoy as you step into Granada.
VALENCIA
Valencia for all food lovers is a haven; it's a place where they could visit and truly enjoy the best dishes Spain has to offer. Home to the most famous dish, Paella, the city has catered many visitors over the year. It also has an IMAX cinema, a museum, and an opera house for those of well-refined culture. Currently, Valencia can be considered as one of the peak places to visit as you travel to Europe, because the best Black Friday Deals of 2019 in UK would be available in the city of Valencia for you to avail this year, leaving this place the perfect spot for you to travel if you love eating and cultural sites.
ALMERIA
Everyone has always visited Spain with high hopes of seeing the best cities filled with attractions and tourist hotspots. But Almeria is one of the hidden gems located in Spain, the only desert city of Spain that hosts salt flats, pristine beaches, and whitewashed fishing villages. It also has room for some splendid golf courses that might appeal to those who love to golf. The city currently offers the best Black Friday Golf Deals among the other cities in Spain. So, if you're looking to try something completely out of the ordinary as you travel to Spain this year, Almeria might be the spot you may want to add in your itinerary.
These four cities located in Spain are must-adds to your travel itinerary as you visit Europe during the particular season of Black Friday. Another deal that you might want to keep in mind, which I forgot to mention above, is that when visiting Granada in the winter season, you can avail the Black Friday Ski Deals and skid down from the snow-peaked caps easily—that is, if you have a love for skiing. The skid down from the mountain peak would be the most mesmerizing thing to experience.
So, this year don't just put yourself in the dilemma of how to avail the best travelling deals on Black Friday. Plan a trip to Spain, experience the beauty of these four cities, and spend your money on places that will blow your mind.