Choose a Mountain Destination for a Safe Christmas Getaway in 2020
Creating a holiday bubble somewhere safe, beautiful, and welcoming is a great option to turn Christmas into a new type of adventure this year.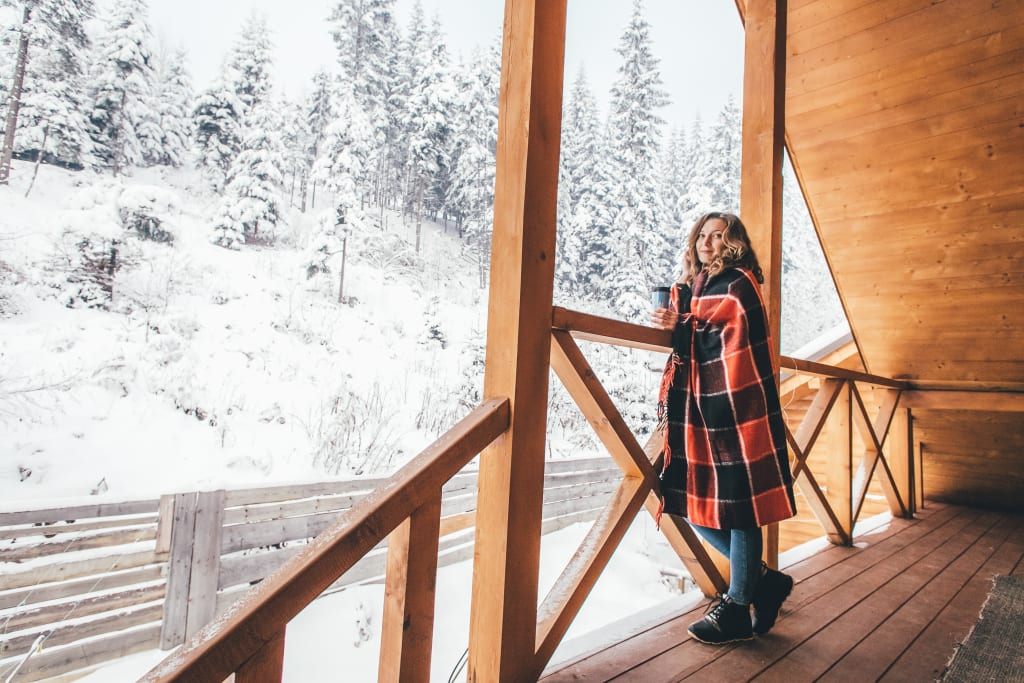 It's fair to say that 2020 has been full of surprises, changes, and challenges that nobody could have predicted. While some of the hurdles have felt manageable, others have left the majority of the planet's population questioning the very things we all used to thrill at. Amongst the worries that were once simple…how to handle the holidays. With Christmas just around the corner, many are wondering just how exactly we're all meant to go about indulging in those traditions that we know and love without putting loved ones and ourselves at risk. It's a strange thought to think that those holiday get-togethers that were once loved are now tinged with a touch of worry. So, is it possible to have a meaningful Christmas when health and safety concerns are at the top of everyone's mind?
The answer is yes, with the understanding that things won't look exactly the same as years past. It may be necessary this year to leave traditions for later on and instead set your sights on a Christmas getaway that gets you away from the crowd and exclusively close to the ones you love. Creating a holiday bubble somewhere safe, beautiful, and welcoming is a great option to turn Christmas into a new type of adventure this year—if only you're willing to think outside the box in the name of keeping everyone safe and healthy.
Escape to Snowy Places
So many of us have a vision of Christmas celebrations in our minds spent hopping from one relative's house to another. If you're looking to enjoy a Christmas getaway that's safe, fun, and scenic in the midst of a pandemic, a natural and spacious setting is key to success. Sticking close to nature is a sure way to reduce the risks that come with mixing and mingling with big groups and includes the added benefit of keeping you close to outdoor adventure and fun.
This year, in the spirit of socially distanced holiday moments, it might just be time to follow the fresh air and set your sights on a more mountainous destination. There's something wonderfully in line with the Christmas vibe when you wake up to a snow-covered mountainside that's sure to inspire.
No matter what town you wish to visit, make sure it's close to your house. Avoid long road trips, so you don't have to make many stops.
Pick the Safest Accommodation
Once you've decided to book a safe Christmas getaway somewhere open, fresh and nature-focused, it's time to consider the holiday accommodations in a meaningful way. Before the pandemic came into our lives, choosing where to stay on vacation was based on several factors. Amenities, price, and location were factors that made the difference from one accommodation to another. Today, we will first put our safety and health when choosing where to lodge in the destination we will travel.
Hotels and vacation homes are the options that are available for a Christmas vacation in the mountains. It is public knowledge that due to COVID 19, the hospitality industry has taken strict cleaning and sanitation measures for the safety of their guests. Although this is a reality, there will always be different levels of risk, for example standard hotels are designed to cater to crowds and is a pretty sure way to come face to face with a number of situations that put you in proximity to a significant number of people. On the other hand a vacation rental option allows you to pick a location far from the crowds.
Make sure you make the best decision to protect yourself and your loved ones.
Social Distancing Activities to Enjoy
Options to get out and explore dynamic terrain offer up one of a kind holiday fun while equally providing socially-distanced activities that take everyone's health and wellness into consideration. Activities such as skiing, ice skating, or sledding may come at a lower risk, mainly if you participate in them on your own or as a household. Although you'll want to build in plenty of backup options and activities for your holiday getaway if destinations you want to visit end up closing unexpectedly.
Travelers must understand guidelines and restrictions in place at the time of travel and anticipate that it could change during a stay.
We all have to face it—Christmas isn't going to be the same this year. Fortunately, different doesn't mean it has to be anything less than wonderful. It's worth the time and energy to put together a purposeful, adaptable, and equally, safe holiday plan to make Christmas a healthy and successful holiday experience in 2020.