Guides
Check Out Some Of The Ways To Experience Costa Rica
Jaco Costa Rica Night Club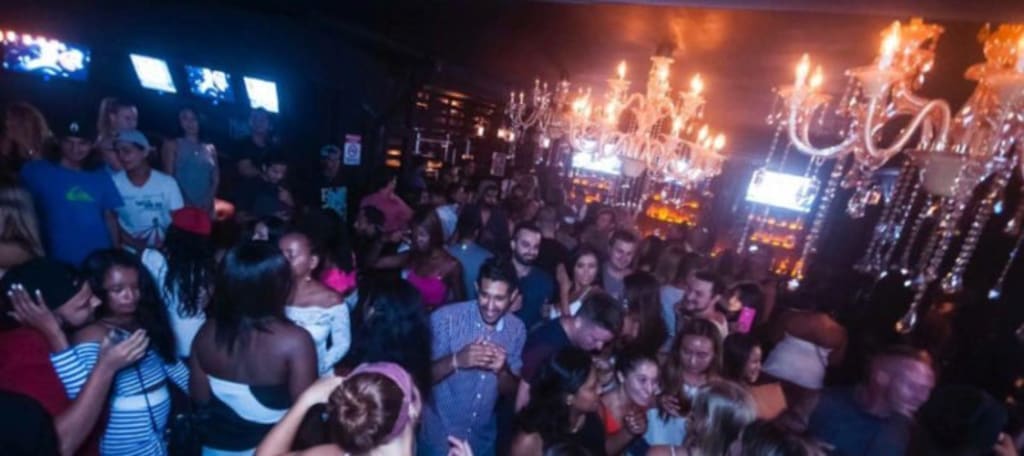 The small country of Costa Rica has become incredibly popular for its stunning natural beauty and heart-thumping adventures. Not only this, but it also rewards tourists with an ultimate nighttime adventure through Jaco Costa Rica nightclubs and bars. Sounds exciting? Here are a few ways to experience this amazing country on your next holiday.
Walk and Watch
Although a small nation, Costa Rica's extraordinary biodiversity is something, you cannot miss. Costa Rica promotes controlled eco-tourism over mass-market and gated offerings that bring on active holidaying and adventure. Experience the country's highlights like the Manuel Antonio National Park. It boasts of beautiful beaches and protected rainforests that house sloths, white-faced monkeys, pelicans, anteaters, and other exotic creatures.
Visit the Monteverde Cloud Forest for relishing in its dream-like beauty. The Arenal Volcano is another of Costa Rica's picturesque location that lets you take in the magnificence of Mother Nature. You can consider hiking through the forests or opt for a boat ride. Other excursions like white-water rafting, horse-riding, and canoeing add to the excitement.
Loose Yourself and Dance
With so much to offer during the day, Costa Rica gets more interesting by night. Jaco Costa Rica nightclubs are truly worth waking up for. In fact, the entire country is a hot venue for hosting the best nighttime parties. You can visit a myriad of clubs and discotheques that have local and guest DJs who play some inspiring and foot-tapping dance music. Continue the party until the wee hours while enjoying your favorite cocktails.
Some nightclubs are specially designed to play a different musical style in every room. Have fun as these nightclubs pull a casual crowd to their bumping dancefloors. With beachside clubs, the water's edge is just a few steps away from the dance floors. So, take a refreshing respite with the candlelit chairs and tables on the sand. You will also enjoy the local and traveling musical talents as they begin their live jam night at many of the clubs in Costa Rica.
Surf and Swim
Get ready to experience the Costa Rican beaches that are framed by wild landscapes and jungles. With all this exoticness, you can still enjoy normal beach activities like swimming, sunbathing, surfing, sport fishing, scuba diving, and snorkeling. Explore the balmy blue waters of the Nicoya Peninsula as it sits separately from the country.
Playa Tamarindo is an excellent surfing spot for both experts and beginners. You will certainly enjoy the river-mouth break that offers you a top-class experience with the right well size and direction. Santa Rosa National Park in Guanacaste hosts the world-famous surf break, namely, the Witch's Rock or Roca Bruja. However, this place is recommended only for expert surfers.
 Accessed only by a boat, this place has multiple and different breaks all through the beach. Traverse the motorbike-friendly, dirt roads between hip Malpais, Santa Teresa, and Manzanillo. From full-service resorts, ultra-executive boutique pads, house lets to surf shacks, hotels dominate this region.
Fly and Drive
Roads in Costa Rica are extremely safe, scenic, and quieter. Driving through this country will open up many un-touristy villages and towns. Start your journey from Cano Blanco and take a boat ride to Tortuguero National Park. Catch sight of iguanas, caiman, river turtles, and over 320 varieties of birds like parrots and toucans.
Visit the cocoa growing area and enjoy a stunning drive to the Monteverde Cloud Forest. Take in the beautiful flora and fauna in the region and go zip lining through the forest. You can even drive to the Rincón de La Vieja National Park to enjoy the lush scenes of a cattle-raising cowboy country.
Bike and Hike
Being an adventure-focused destination, Costa Rica has become a hot spot for the new-age road cyclists. Ride your bike along the beautiful stretch of Pacific seaboard. Visit the Osa Peninsula and the Manel Antonio national park. Appreciate the beauty of indigenous rock sculptures and palm plantations. Visit the famous orchids at botanical gardens and ride to a coffee ranch to see the harvesting and processing of coffee beans. Indeed, there is so much a bike can achieve in Costa Rica!
Families and Fauna
Costa Rica makes for a great family vacation. It is a place that gives an eco-minded education, plenty of outdoor fun, and many memorable moments with the wildlife. Enjoy family excursions that take you to watch humpback whales as they indulge themselves in the Costa Rican waters. Enjoy a river trip on the Rio Tenorio and visit Arenal volcano while riding a mountain bike. The rainforests in Costa Rica offer you exciting zipline adventures as well. Soar over the canopies and get your adrenaline pumping. Enjoy some beach time at the Manuel Antonio National Park and get a chance to glimpse at the rarest wildlife species on earth.
There are many exciting ways to explore Costa Rica. Every experience is unique and gives you an opportunity to explore the country from different angles. So, have you planned your adventurous itinerary in Costa Rica yet?