Car Camping In San Francisco
Is it worth the risk?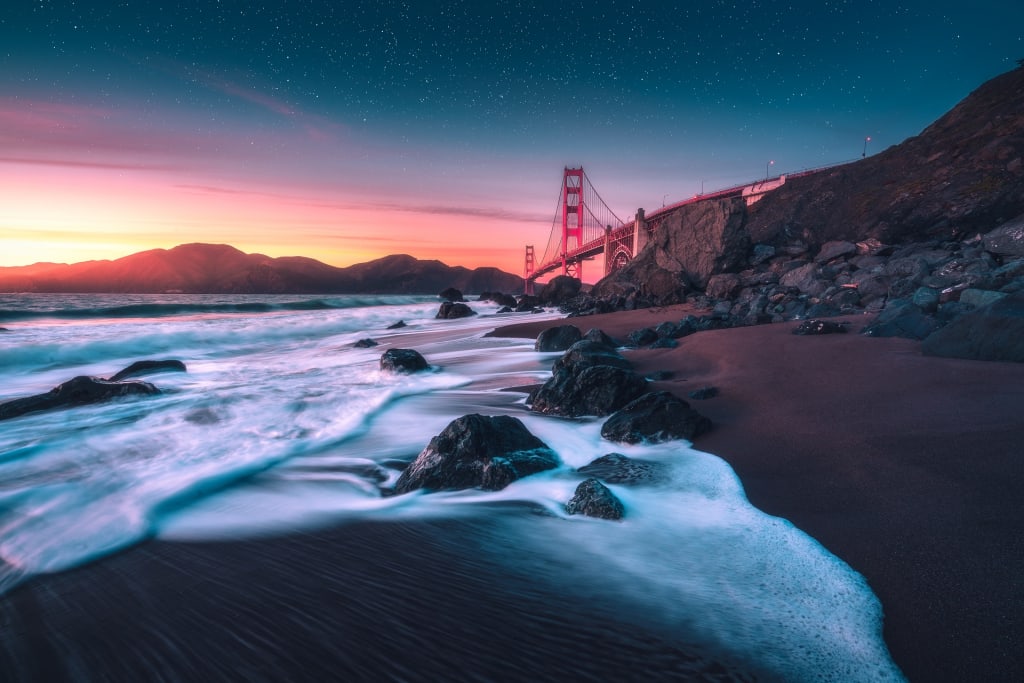 "Ebb & Flow" - ISO50 - 16mm - f/16 - 0.8s - Blended Stars - © Zach Doehler
Back in December 2019 I had the opportunity to go down to the States for a dirt biking trip with my family in southern California. I was invited to come along on this trip only a week before my family was scheduled to leave. Despite the last-minute invite, I was without a doubt all-in for this trip. I had actually been wanting to do a solo road trip down to the States sometime that Winter, so this was the moment I had been waiting for.
My family would be bringing down the dirt bikes in their sprinter van and I was going to come down on my own in my car. For the way down, I was going to drive as much as I could and cover as much distance in as little time as possible. And that's exactly what I did. I wasn't able to cover as much distance the first day as I wanted to, due to the fact I had to catch a ferry and then cross the Canadian border into the States. But I was still able to do about 750km of driving that day. That night, I car camped at a rest area in Oregon. On the second day, I did a very long 1450km of driving until I finally reached my end destination that night. It was a brutal final few hours as I was so tired of driving after going 14 hours, only stopping occasionally for gas and food. By the end of it, my neck was in so much pain from my terrible forward-facing head rest. That day was definitely a test of endurance but I made it, and I was so excited for the week to follow.
Now I won't get too wordy with everything that happened along that trip, because I could write a lot of stories from all the events that happened. Today, I just want to focus on my solo trip to San Francisco, California on my way back up to Canada.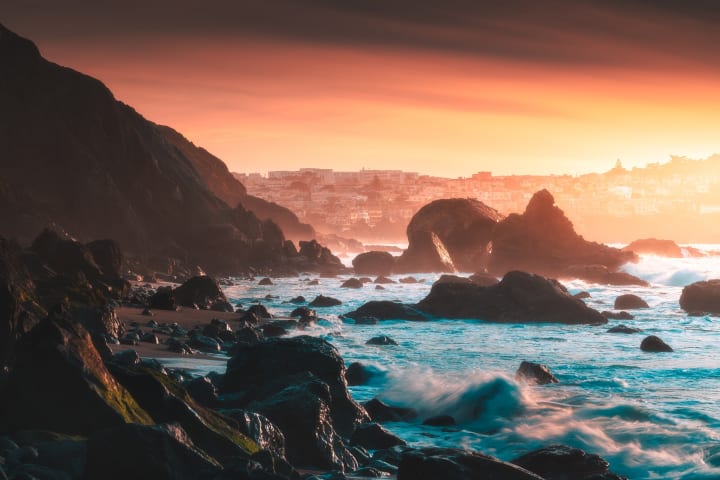 During my solo drive back up to Canada, I decided to really take my time and try to hit up as many photo spots as I possibly could in a week and a half. San Fran was one of the places I wanted to go to. It's by far one of the most picturesque cities I have ever visited, and it is no wonder this place has such a high concentration of photographers that live and shoot here.
But it's not all amazing, especially not for a solo traveler like myself. There have been countless reports of people, often photographers, getting mugged for their valuables. I have even read news reports of photographers being shot and killed in broad daylight for their cameras. The amount of property crime in SF is unreal, and it really comes as no surprise that it is the leader in property crime out of any other city in the United States. This is not the place for a photographer to be walking around with thousands of dollars of gear at night alone.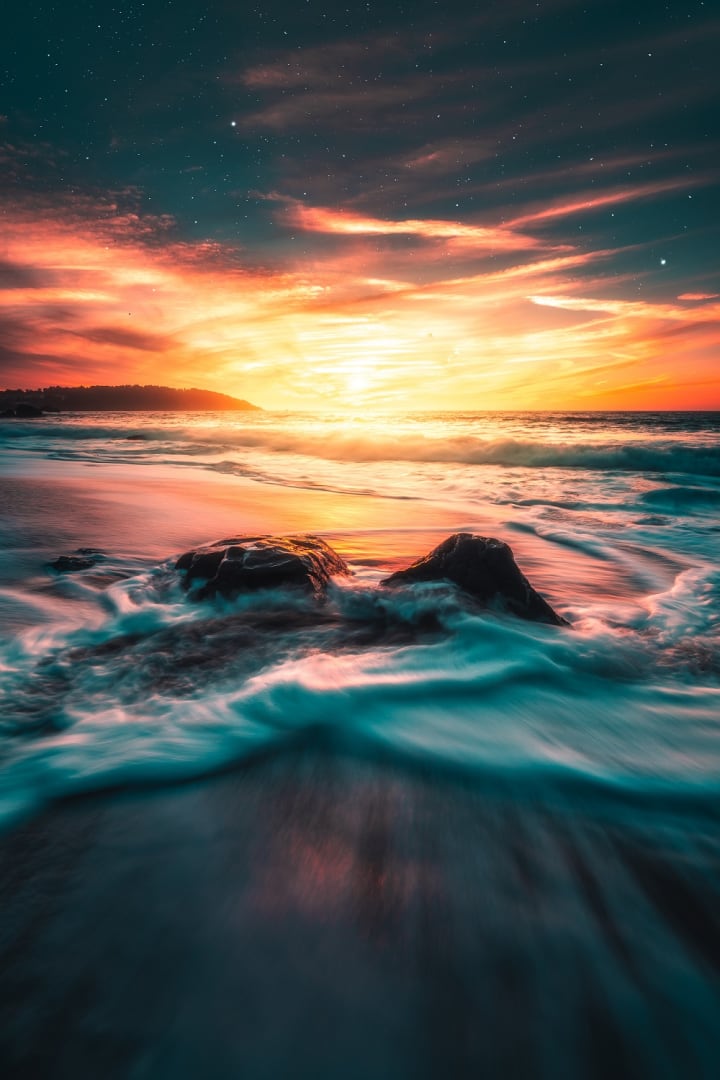 When I first arrived in SF, it was bright and sunny and I had plenty of time to kill before sunset. So I decided down to head to the beach on the city-side of the Golden Gate in order to shoot some seaside flows at sunset. It was stunning but slightly scary at the same time. First off, I arrived at my target location for sunset a couple hours before the sun was going to dip below the horizon. So I decided to do some research on the beach just for the fun of it. Turns out in my research that this beach is an unofficial men's nudist beach! I would be lying if I didn't have a slight moment of panic since I was not at all wanting to stay there if I would have to bear to see even one bare naked body. Fortunately for me, the few people that were around were fully clothed. And it was December after all, so hopefully those nudists would be keeping it at home at this time... It looked like I wouldn't have to leave just yet.
Eventually, the sun began to set and I started shooting. I shot with a tripod the whole time and got some really nice flowy long exposures of the waves coming up between the rocks. I also had the pleasure of getting my feet and legs soaked by an unsuspecting sneaker wave. Normally I wouldn't care too much, but I was going to be car camping at a rest area that night and knew I wouldn't be getting a shower for a few days; so it wasn't the greatest surprise to now be half soaked in salt water... But that's simply the joy of shooting seascapes.
Finally, the sun had set and that gorgeous golden light was no more. So I packed up my things and started trekking up the hill. Once I was back in the populous area of the park, I noticed a lot of eyes staring at me. It was obvious I was a photographer, I had my camera bag on my back and my tripod strapped to the side. I was alone. It was nighttime. This was not an ideal situation.
I finally made it back to my car safe and sound. Despite the many suspicious stares I got from people, I was fortunate to not have anyone try anything on me. Now it was time to go get some food and head to my 'camping spot' for the night. During this trip, I used a website called freecampsites.net to find my free areas to car camp and hopefully save some money on the trip. The only place I could do so in San Fran was at the rest area on the other side of the Golden Gate. I didn't really know what to expect here. But let me tell ya, it was a sketchy experience.
I arrived at night in this rest area and found a parking spot near the bathrooms to park and sleep for the night. It was dark, loud, and there were plenty of sketchy characters around. Directly in front of my car was a sign that said "Do not leave ANY valuables in your car. This place is known for vehicle break-in's." Wonderful... And they really aren't kidding around either. In San Francisco, an average of 51 car break-ins happen every single day. Here I am, sleeping in my car, with all of my camera gear and my brand new laptop I had only bought a couple months before; I am the perfect guy to get robbed right now.
I was too scared to even get out of my vehicle and use the washroom. It wasn't until a police car with it's lights flashing decided to pull up beside my car and I knew that this was my moment to quickly get out and use the washroom safely. Those washrooms by the way... Horrible. I have never seen washrooms so disgusting before; and I have used a lot of washrooms! I quickly finished up and got back to my car, made sure all of my blacked out curtains were up, and then somehow managed to eventually get to sleep.
I was woken up a few times in the night, usually when party buses full of obnoxious drunk people would come through making a racket at 2am. But other than that, given the scenario, I slept rather soundly. I then woke up for sunrise, drove up to a different location, and managed to get a nice view of the Golden Gate as that beautiful golden sun came above the horizon.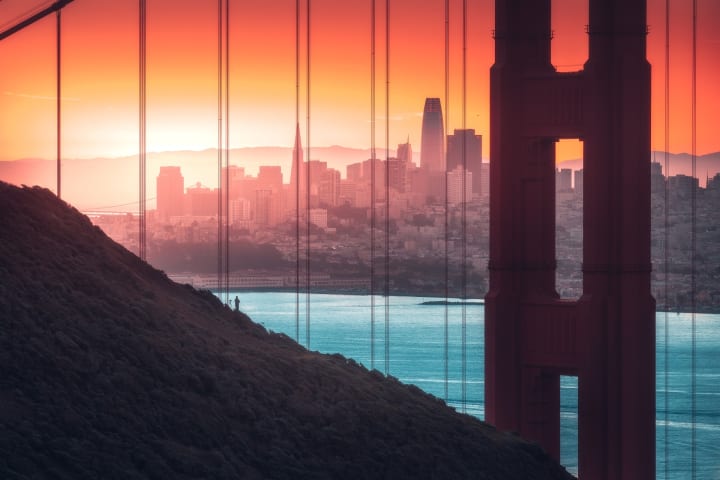 As soon as I was finished photographing the sunrise, I hopped in my vehicle and got the heck out of that city. It was time to head to the coast and be done with the paranoia of getting robbed. As soon as I was on the coast and into the small towns of California, I felt at ease. People were kind, laid-back, respectful. And the overall vibe was just so peaceful. Don't get me wrong, San Francisco is an incredible city. It has some of the most beautiful sights than any other city in North America has to offer. But it comes at a cost, especially if you're a solo photographer traveling with loads of camera gear and you're on a budget. It's safe to say I will probably not be cheap next time I am there and I will get a hotel instead of car camping... I will also probably travel with someone too instead of on my own...
Lessons learned.
Thanks for reading!
Follow me on Instagram: @calibreus
Check out my website: www.calibreus.co
About the Creator
Hi! My name is Zach and I am a landscape and nature photographer from British Columbia, Canada. I look forward to sharing with you the behind-the-scenes of some of my adventures!
Website: calibreus.co
Instagram: @calibreus
Reader insights
Be the first to share your insights about this piece.
Add your insights