Can I Travel to Europe?
Air Corridors Do Not Mean Free Travel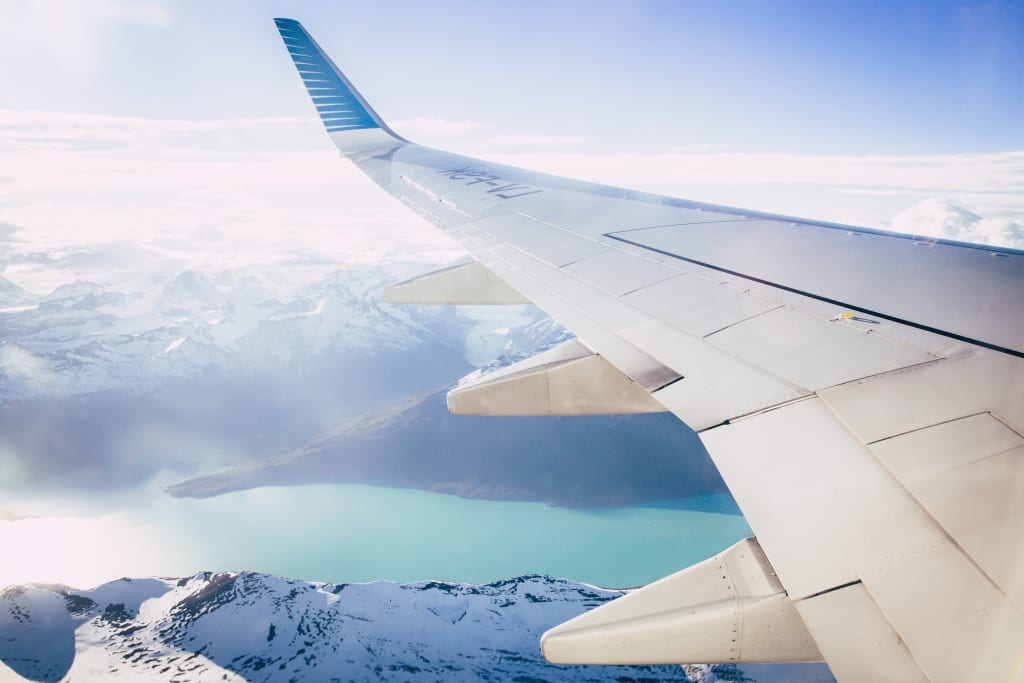 Introduction
The UK Government recently announced that air corridors were opening up between the UK and various countries in Europe and around the world. It is therefore easy to assume that you can travel freely between those countries and the UK but this is not the case. This article looks at the entry, return and Coronavirus requirements for the main European countries on the air corridor list.
This article comes with the caveat that you should check the information for yourself as it is likely to change due to the changing nature of Covid-19 infections.
Current Situation
Let's start with the current FCO advice about travelling for British nationals today (England only) on Tuesday 7th July 2020 which states the following;
The Foreign & Commonwealth Office currently advises British nationals against all but essential international travel. Travel to some countries and territories is currently exempted.
For the countries that are exempted there is the following advice;
These exemptions came into effect on 4 July. All our advice will remain under constant review to take into account the latest situation in each country.
These countries have been assessed as no longer presenting an unacceptably high risk to British people travelling abroad. Foreign & Commonwealth Office (FCO) travel advice is based on risks to British nationals, including in-country public health assessments.
The FCO continues to advise against non-essential international travel, except to the countries and territories listed on this page.
You can find the full list of countries here.
Update Thursday 9th July - Scotland has just published the list of countries that people can visit without quarantine on return. Spain and Serbia are excluded.
If you're entering Austria from a country for which the Austrian Foreign Ministry has a travel warning in place, including the UK, you must be able to present at the border a medical certificate with micro-biological test results in English, French, German or Italian which is no more than 4 days old.
If you arrive from the UK without a valid medical certificate, you will be required to self-isolate for 14 days and must be able to provide evidence of where they will quarantine. It is possible to leave quarantine early if you test negative for coronavirus while in isolation.
Coronavirus tests are available for €190 on arrival at Vienna Airport. If you wish to be tested at the airport, you must book an appointment in advance.
Face masks must be worn on public transport.
Social distancing of 1.5 metres or face mask if you can't comply with this.
Groups restricted to 10.
Meet with others outside.
The Croatian government has introduced a new online entry form to expedite the entry of foreign visitors. Carry a copy of your accommodation booking or proof of ownership of holiday homes / boats when arriving in Croatia.
If you're travelling to Croatia for business, you should carry evidence of a business invitation or meetings.
Face masks compulsory in taxis and on public transport.
You cannot enter Cyprus if you have been in the UK in the last 14 days
You can only enter Cyprus if you can show proof that you are a legal resident of Cyprus or a Cypriot ID holder and a negative PCR test result (taken in the previous 72 hours)
The UK will be recategorised from the 1st of August if epedemiological results continue
Face masks on metro
2m social distancing
If you enter as a tourist, you need to document a holiday stay for at least six nights. It could be a stay in a rented summerhouse, at a campsite, at a hotel or at a private home or privately-let summerhouse .
Countries are designated open or closed depending on the Coronavirus situation. Today the UK is open.
Those arriving from countries where the COVID-19 infection rate is 16 cases or fewer per 100,000 people for the previous 14 days do not need to self-quarantine on entry.
The current status which is published on Mondays and applies for the following 7 days can be found here. Today the UK is 15.9 cases per 100,00.
British residents should display an ID card or other proof of residence when arriving in Finland.
Upon arrival in Finland, you must avoid unnecessary close contact with others and self-isolate for a period of 14 days. During self-isolation, you are permitted to move between your workplace and place of residence. Engaging in other essential activities is also permitted.
Masks compulsory on public transport and in taxis without screens
Each area of France has been classed as red or green depending on the level of infection. Today France is all green, but there may also be differing local restrictions depending on the level.
Rules may vary between one local area to another so best to check before travelling.
Facemasks compulsory on all public transport including flights, as well as in lifts.
Maximum of 2 adults in a taxi at the same time.
If travelling to islands via ferry you will need to complete a medical form.
You must complete an online Passenger Locator Form (PLF) at least 48 hours before your arrival in Greece. The form is online, in English. Once you have completed the form, you will receive a QR code (which you can display either on your mobile phone, or on a printed piece of paper). You will need to show this code to the Greek authorities on your arrival in Greece.
When you arrive in Greece, the Greek authorities will scan the QR code generated when you completed the PLF form, and may direct you for health screening (including testing for coronavirus). The Greek authorities' instructions will differ according to whether you arrive by land, sea or air. Check out the requirements that will apply to you on the PLF form page.
The Greek authorities may require you to undergo testing for coronavirus, as part of health screening after you arrive in Greece. Any passenger entering Greece is liable to be asked to undergo a test, but you are likely to be asked if you have arrived from a country outside of the EU (including the UK), either directly or via indirect flights.
After testing, you will need to self-isolate at the address given on your PLF form, filled out prior to your arrival in Greece. You will be contacted by the Greek authorities with your test results, and given further instructions (e.g. whether you are free to leave your accommodation, or must self-isolate for a longer period). If your test result is negative, you will no longer need to self-isolate. If your test result is positive, the Greek authorities are likely to ask you to self-isolate in government-provided accommodation for 14 days.
Facemasks required on public transport, in shops, restaurants and bars
UK nationals (including those holding Hungarian Permanent Residence Card or a Registration Certificate and Address Card) who wish to enter Hungary for exceptional reasons, or transit through Hungary, must submit an application for exemption on the official website of the Hungarian Police by completing an electronic form here. The form is currently only available in Hungarian and must be completed in Hungarian. The Hungarian Ministry of Foreign Affairs and Trade recommend applications are submitted at least a few days before the planned travel day, clearly stating the justification for the exemption application. The form sets out more details about the type of exceptional circumstances in which the authorities may allow entry.
All passengers arriving by commercial flights in Iceland can chose to be tested for COVID-19 or self-isolate for 14 days upon arrival. From 1 July, the testing fee will be ISK 11,000 (approximately £65) or ISK 9,000 (around £53) if booked in advance. Children born in 2005 or later will be exempt from both testing and self-isolation.
You must also fill in a pre-registration form before departure. You can find further information, including exemptions, from the Icelandic authorities at Covid.is (available in English).
If you test positive for coronavirus
If you test positive on arrival you will be required to enter self-isolation (at your hotel or government-provided accommodation) unless further tests determine the infection is inactive.
You may also need to be tested again or enter self-isolation if you are exposed to a possible infection during your trip eg during the flight to Iceland.
2 metres social distancing and wearing of face mask where this is not possible
Requirement to keep log of contacts during the day
All arrivals from overseas, including Irish residents, are asked to self-isolate for 14 days on arrival.
From 28 May there is a legal requirement for passengers arriving in Ireland from overseas to complete a Public Health Passenger Locator Form, with penalties for non-compliance as detailed in the form.
The form may be used by health authorities to contact you to verify your location in the country. It will also help contact tracers get in touch with you if there is a confirmed case of coronavirus on your flight or ferry.
Social distancing of 1 metre
Facemasks required in enclosed public spaces
Must avoid public transport on arrival.
Citizens of the EU, the European Economic Area, and Switzerland, as well as people who live permanently in those countries, when travelling from their home countries to Latvia, are no longer required to self-isolate for 14 days upon their arrival in Latvia, as long as their home countries have maintained an incidence of less than 16 COVID-19 cases in 100,000 of population for the previous 14 days. Epidemiological data is updated every Friday and published on the Latvian Centre for Disease Prevention and Control website. Today the UK is at 19.2 cases per 100,000.
This means that travellers arriving in Latvia from the UK are currently still required to self-isolate for 14 days.
British nationals resident in the UK may travel to Lithuania. The Lithuanian Government recommends that all arrivals from the UK self-isolate for 14 days. You should register with the Lithuanian Ministry of Health within 24 hours of arrival in Lithuania.
Face masks required on public transport.
May be required to pay by card
Facemasks required on public transport.
2m social distancing required.
All arriving passengers are required to self-isolate. As of 1 July passengers from certain countries (not UK) are exempt from this requirement. The current list of exempt countries can be found on the government website. If arriving from one of these countries passengers will need proof of residence in the departing country for at least 2 weeks You may not travel to Malta from a country not listed via one of the listed countries.
As of 15 July the airport will reopen fully. From this date,you will not be required to self-isolate on arrival. There will,however,be temperature checks for all arriving and departing passengers. Those passengers with a high temperature will be required to undergo a swab test.Further details on the procedures are explained on the Malta International Airport website.
Facemasks on public transport
Advance reservations for coaches and taxies and facemasks required depending on the occupants relation to each other i.e. if different households etc
If you're travelling to or from the Netherlands you must complete a health screening form and have it ready to show on request during your journey, whether you are at the departure airport, on the aircraft or at the arrival airport.
You may be refused permission to travel based on your declaration
On arrival in the Netherlands your declaration will be checked by public health and security authorities.
Quarantine requirements
All travellers from areas deemed high risk of COVID-19 transmission symptoms are strongly advised to self-isolate for 14 days upon return to the Netherlands. This includes travellers from the UK. More information can be found on the Dutch government website.
Social distancing requirements
Avoid public transport as much as possible
The Norwegian government has confirmed that, from 15 July, they aim to allow quarantine-free travel for those living in certain EU/EEA countries where the level of infection is at a sufficiently low level. They will announce which countries they deem to have an acceptable level of infection on 10 July and will publish them on the Norwegian Institute of Public Health (NIPH) website. The list of countries will be updated every 14 days as infection rates change.
Masks on public transport
2m social distancing in some settings
Portugal (only Azores & Madeira exempt from FCO Non Essential Travel advice)
From 4 July, Madeira and the Azores are exempt from the FCO advice against all non-essential international travel. This is based on the current assessment of COVID-19 risks.
However, the requirement to self-isolate on return to the UK from Portugal, including Madeira and the Azores, remains in place. See guidance on entering or returning to the UK.
Entry to Madeira and Porto Santo
If you are travelling to Madeira or Porto Santo, you need to complete and submit a traveller questionnaire 24-48 hours before you arrive. On arrival, you will need to:
Show proof of a negative COVID-19 test, carried out 72 hours before you arrive, or
Take a test on arrival and await the results within 12 hours at your accommodation
For further information, see the Madeira Tourist Board's information for visitors
Entry to the Azores
If you are travelling to the Azores, you need to complete and submit a health form on arrival. You will also need to
show proof of a negative COVID-19 test carried out 72 hours before you arrive, or
take a test on arrival and await the results at your accommodation
If you are staying for more than 7 days, you will have to repeat the test locally 6 days after the first test.
If you cannot fulfil the entry requirements, you will be required to return to your country of origin.You will have to self-isolate at your accommodation until the time of your return flight.
For further information, see the Regional Government's disembarkation information.
Protective face masks must be worn on public transport and are recommended for use in all indoor public spaces. Social distancing is encouraged everywhere.
Additional rules and penalties vary in different towns and cities, and rules can change rapidly, so you should follow the latest local guidance - check news outlets regularly for up to date information.
In Belgrade, bars and restaurants are not allowed to operate between 11pm and 6am. In all indoor public spaces it is mandatory to wear a protective face mask and maintain physical distance of at least 1.5m. Gatherings are limited to 100 people indoors and 500 outdoors, and the 1.5m physical distance rule applies whether indoors or outdoors. Failure to wear a mask when required will incur a fine.
Emergency situations have been declared in several municipalities due to COVID-19, including, but not limited to, Belgrade, Novi Pazar, Kragujevac, Pozega, Tutin, Arilje, Vranje, Ivanjica, Kraljevo, Lucani, Cacak and Sabac, and the rules in these towns may be much more strict. In these locations it may be difficult to access satisfactory healthcare for any medical issue including COVID-19.
Facemasks required in shops, cinemas and indoor public spaces.
You must self-isolate on arrival and register with your regional Public Health Authority office, who will contact you after at least 5 days to arrange a RT-PCR test for COVID-19. If you are self-isolating at a private residence, anyone living in the same household must also self-isolate. After you receive a negative test result, you may end your self-isolation.
However, you do not have to self-isolate or register with the Public Health Authority if you have spent the previous 14 days only in "low-risk" countries listed on the Slovak Ministry of Foreign Affairs website. This information applies to UK nationals arriving by air or across land borders with Austria, Czech Republic, Hungary and Poland. Entry to Slovakia from Ukraine is only permitted in certain circumstances, such as in transit and for those with residency in Slovakia. For more information, see the Slovak Government's Coronavirus website.
Health checks are conducted at all border entry points. If you display signs of coronavirus infections you will be refused entry, unless you hold a permanent residence permit for Slovenia.
Quarantine requirements
The Slovenian authorities have implemented a Red, Amber, Green list to determine the requirements for people arriving into Slovenia.
Anyone arriving from a country on the Green List and who has not visited or transited through a country on the Red List, will not be required to enter into quarantine on arrival.
Anyone arriving from a country on the Red List will be required to enter into 14 day quarantine on arrival, unless they meet one of the exemptions listed below. The UK is currently on the Red List, meaning that all arrivals to Slovenia from the UK (including those transiting through other countries) are required to enter into 14 days of quarantine unless they meet one of the exemptions below.
On arrival, travellers entering Spain from the UK will not be required to self-isolate. However, they will be subject to the following three requirements:
Provide the Spanish Ministry of Health with contact information and any history of exposure to COVID-19, 48 hours prior to travel. You can do this on the Spain Travel Health website or downloadable app. It is mandatory for all passengers travelling to Spain to fill out and sign the online form associated with your trip, regardless of your nationality or residency status. On completion, you will be issued a personal and non-transferable QR code which you must show (electronically or hardcopy) at airport health controls on arrival
Temperature check
Undergo a visual health assessment
(Please note that at the time of writing Catalonia had locked down due to an increase in Covid-19 cases.)
Facemasks required on public transport.
Social distancing of 1.5m required.
Travellers entering Switzerland from certain countries have to quarantine for ten days, regardless of nationality. Further information, including a full list of countries subject to this requirement, is available on the website of the Federal Office of Public Health.
Today the UK is not on the list of countries where quarantine is required.
Anyone wishing to undertake intercity travel using public transport must get an "HES" code ("Hayat Eve Sığar"). This can be done through thee-Devlet system, the 'Hayat Eve Sığar' smartphone application and by SMS.
All arrivals into Turkey will be subject to a medical evaluation for symptoms of coronavirus, including temperature checks. Any passengers showing symptoms including high fever, coughing or respiratory difficulties will be will be required to undergo a PCR test (a swab test – see here for details) for coronavirus.
In the event that a test returns a positive result, you will be provided with medical treatment at a facility determined by the Ministry of Health or, if preferred, at a private medical facility in Turkey at your own expense.
Data collection
You will need to complete a passenger locator form prior to arriving in Turkey. Details will be provided by your airline.
You will be asked to provide the residential address of where you will stay, within the borders of Turkey, and your contact information.
You may be asked by your airline to provide personal information regarding COVID-19 that may be shared with Ministry of Health and third countries when necessary. Anyone who knowingly provides false information may be prevented from travelling.
Facemasks required on airlines and at the airport.
Conclusion
There are still lots of moving pieces to consider when thinking of travelling overseas. Yesterday Spain locked down the Catalonia region for an indefinite period due to an increase in Covid-19 cases. This has happened in other parts of the world also. If you are considering travelling then I would recommend reading 'Travel - Tempted, Terrified or not for the Time-Being" which gives some helpful pointers on all the things you need to consider
If you would like a free PDF Ebook of this article then just click here
europe
🌍 Professional Traveller
🚌 Coach Holiday Expert
🤑 Helping you travel more & spend less
🗺️ Travel Inspiration
🧳 Travel Essentials
✈️ Travel Smarter
Expert travel tips and advice to help you, based on +30 years of professional travel
Receive stories by Melanie Newdick in

your feed